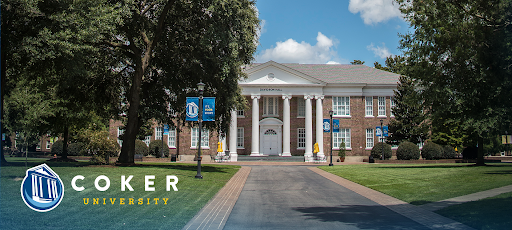 Earn your Coker University bachelor's degree online in just two years!
Bachelor of Science in Business Management - Available to RCC business administration graduates
Bachelor of Science in Criminology - Available to RCC criminal justice graduates
Bachelor of Science in Psychology - Available to RCC human services graduates
Why Coker?
*Simplified application process
*Seamless transferring of credits
*$2000-per year Online Advantage Scholarship (for up to three years)

Will my RCC credits transfer to Coker?
Yes! Learn more about transferring credits into your Coker bachelor's degree program by checking out our comprehensive transfer guide.

All classes will be online – Coker's business management, criminology, and psychology degrees are available 100% online, so you can study from anywhere.
8-week terms – You'll complete six (6) credit hours per eight-week term (a full-time schedule for financial aid purposes).
Accelerated schedule -- If students are able to complete two classes each 8-week term (including a summer term), they could earn their bachelor's degree in just two years.
You will have support – You'll be part of a cohort, meaning you'll be with the same group of students as you work together toward your bachelor's degree. You'll have Coker's supportive faculty, staff, and resources to help you along the way, including a Coker success coach for one-on-one assistance with registering for classes and transitioning to Coker's online program.

Financial Aid & Scholarships Available
-Annual $2,000 Online Advantage Scholarship for RCC associate degree graduates (for up to three years)
-Federal Pell Grant available to those who qualify
-Subsidized and unsubsidized loans available to those who qualify
Looking for additional information, explore Coker's website.