Richmond Community College: A Mission & Vision to Improve Our Community
All of the faculty and staff at Richmond Community College are united with our mission, vision and values as our foundation. This helps us do our day-to-day jobs better and achieve the success we're working toward.
RichmondCC's Mission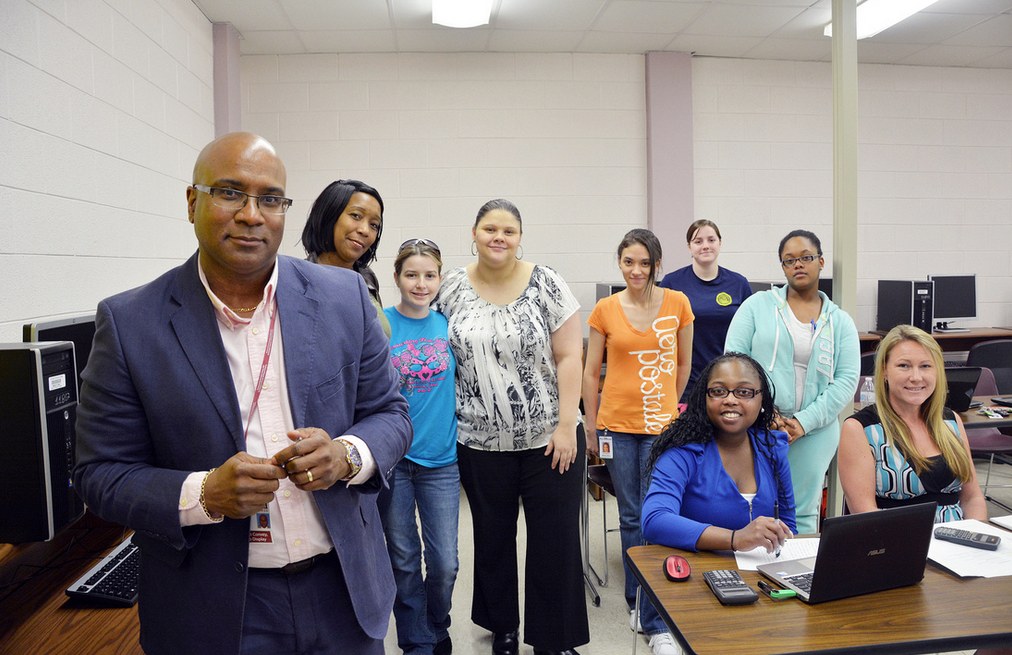 Richmond Community College's mission is to offer educational opportunities, cultural enrichment, and workforce development and training that will enhance the quality of students' lives and support economic development in Richmond and Scotland counties.
RichmondCC's Vision
Through the talent and dedication of our employees, we will be the premiere community college in North Carolina. We will set the gold standard for student learning and services, driving the engine of economic development for Richmond and Scotland counties.
RichmondCC's Values Statement
Richmond Community College values above all else:
Our Students
Our Employees
Our Community
Our values are:
INTEGRITY - Fairness and Honesty in All We Do
LEADERSHIP - Inspiring Others to Succeed
DIVERSITY - Of People And Ideas
TEAMWORK - Achieving Our Goals Together
INNOVATION - Never Settling for What Is
PERSEVERANCE - Continuously Striving and Overcoming Adversity
EXCELLENCE - Doing Our Best to Be the Best
ACCOUNTABILITY - Ownership of Performance and Results
Vision 2026: Richmond Community College Strategic Plan
The strategic directives laid out in "Vision 2026" will move RichmondCC to a more self-supportive, one-stop empowering resource center for our region.
Strategic Directives & Goals for RichmondCC
A. Your Goals - Provide individualized approaches to student success
Develop a career plan with each student.
Implement support and services to assist students in meeting their goals and overcoming obstacles.
B. Your Career - Prepare students for rewarding careers and futures
Offer relevant programs in a variety of formats.
Partner with students to achieve their potential.
C. Your Community - Serve our local communities
Promote economic development, entrepreneurship, and job creation.
Cultivate cultural enrichment opportunities.
Contact us to get more information about RichmondCC's college mission, vision and goals.
Richmond Community College has been serving the community for 50 years with a variety of educational opportunities and a mission to inspire success in our students and communities in Richmond and Scotland counties and beyond.