Scotland County Campus
To meet the growing demand for programs in Scotland County, Richmond Community College opened the Honeycutt Center in 2010 in downtown Laurinburg.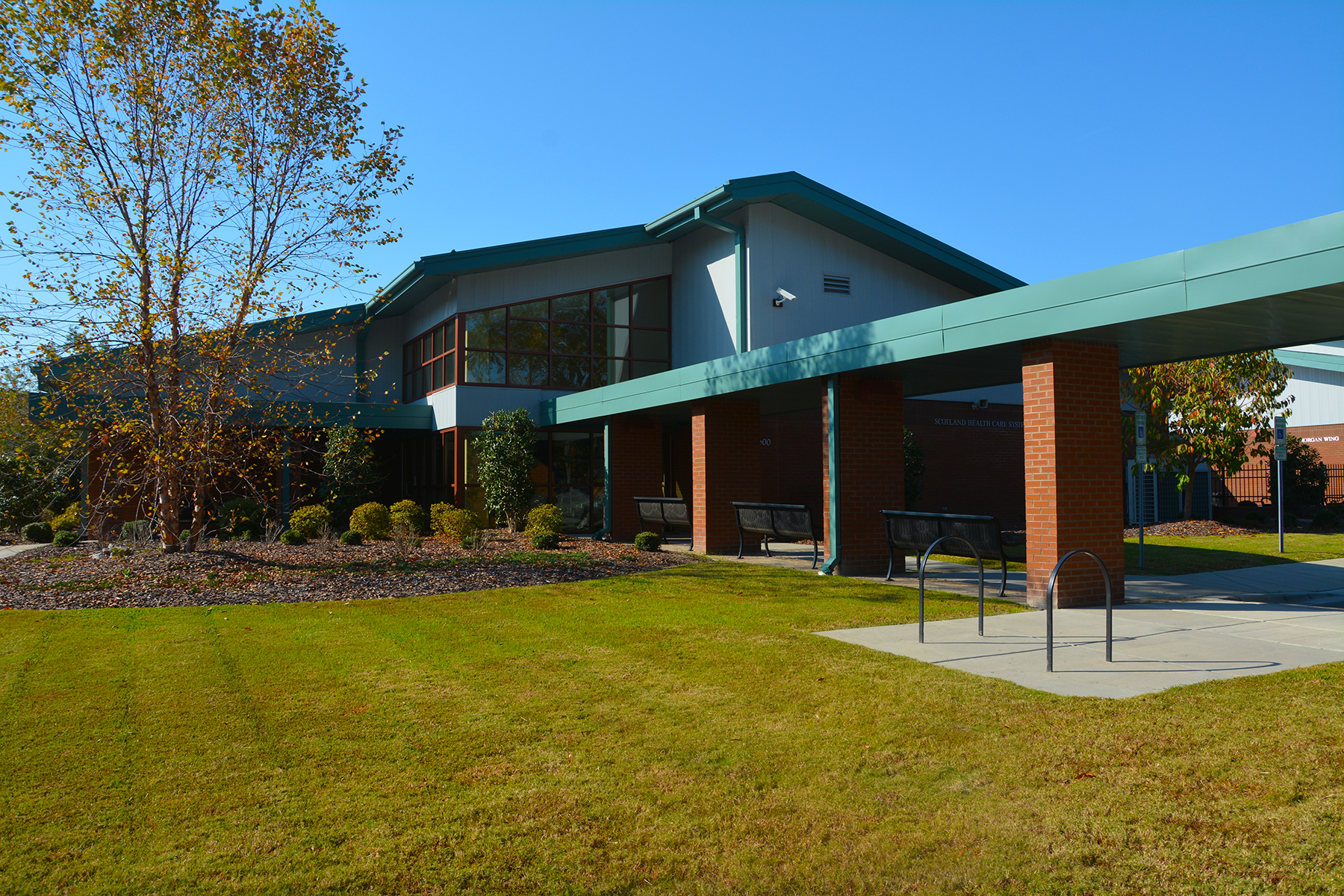 The multi-purpose facility houses a variety of curriculum and Workforce and Economic Development classes. In 2019 Richmond Community College added the Morgan Center and Covington Street School to provide more educational opportunities for residents of Scotland County. The information on this page includes classes and services provided at each of the three buildings on the Scotland County Campus, as well as possible financial assistance through Southeastern Community and Family Services.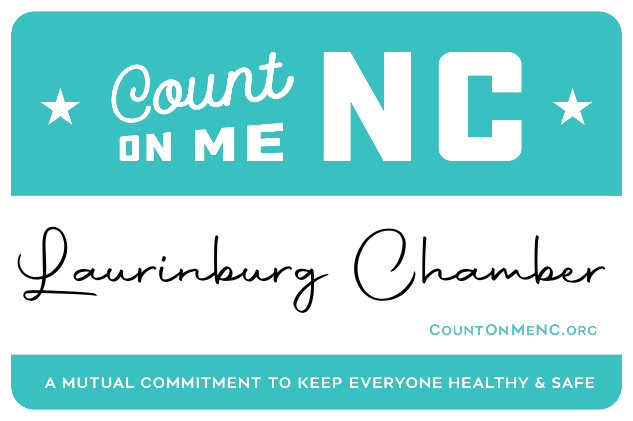 Honeycutt Center
Curriculum Programs
Practical Nursing (LPN)
Students who enroll in the Practical Nursing program complete this diploma program at the Honeycutt Center. The Practical Nursing curriculum prepares individuals with the knowledge and skills to provide nursing care to children and adults. Students participate in assessment, planning, implementing and evaluating nursing care. Graduates are eligible to apply to take the National Council Licensure Examination (NCLEX-PN) which is required for practice as a Licensed Practical Nurse (LPN). For more information, contact counselor Crystal Shaw at (910) 410-1729, email crshaw@richmondcc.edu, LPN program coordinator Heather Cox at (910) 410-1877, email hlcox@richmondcc.edu, or contact us online.
Heating & A/C Technician
The Air Conditioning, Heating, and Refrigeration Technology (AHRT) program is housed at the Honeycutt Center. This curriculum provides the basic knowledge to develop skills necessary to work with residential and light commercial systems. Topics include mechanical refrigeration, heating and cooling theory, electricity, controls, and safety. The diploma program covers air conditioning, furnaces, heat pumps, tools and instruments. The associate degree program covers residential building codes, residential system sizing, and advanced comfort systems. For more information, contact lead instructor Bill Frye at (910) 410-1938, by email wdfrye@richmondcc.edu or contact us online.
Workforce & Economic Development (WED) Classes
If you are looking for career training, workforce advancement or personal enrichment classes, explore the many noncredit classes RichmondCC offers through its Workforce and Economic Development division. Our WED division can also provide your business or company with customized workforce training. For more information, contact Honeycutt Center Administrative Assistant Myra Locklear at (910) 410-1705, email mllocklear@richmondcc.edu, Workforce and Economic Development Programming Assistant Alicia Butler, email ambutler979@richmondcc.edu, or contact us online.
Nursing Assistant I
The Nursing Assistant I program is offered at the Honeycutt Center. This is a 136-146 contact hour course offered in a traditional classroom setting. This training program includes day, evening and hybrid class options, and will prepare you to successfully complete a state of North Carolina competency evaluation examination. This allows the nurse aide to be listed on the N.C. Nurse Aide I Registry. For more information, contact Allied Health program Coordinator Leah Grooms at (910) 410-1833, email legrooms@richmondcc.edu.
The Morgan Center
Placement Testing
You can complete the placement tests at the Honeycutt Center. Testing sessions are scheduled at the Honeycutt Center in Laurinburg twice a week. The placement tests assess your reading, writing and math. A reading competency test may be required before taking some WED classes, including Nursing Assistant I, Phlebotomy and Basic Law Enforcement Training. Other placement tests may be required before starting a two-year degree program. To schedule a test session at the Morgan Center call (910) 410-1831.
Proctor Tests
All online classes require at least one exam be taken in front of a proctor.This service is provided at the Honeycutt Center on a scheduled basis.You are required to give at least 2 days notice in order for the proctor to obtain the password and what materials (if any) can be used during the test.The times available for a proctored test will depend on the time limit of the test and the times a computer lab is available. To schedule a proctor test session at the Honeycutt Center, call Learning Resources Coordinator Jeffrey Dogan at (910) 410-1951 or email jjdogan@richmondcc.edu
Adult Education
If you're an adult who would like to finish your high school education or just review the basics, we offer Adult Education classes at the Morgan Center, including Adult High School diploma classes and High School Equivalency test prep classes. For more information about classes at the Scotland County Campus, contact Scotland County Facilities Director Myra Locklear at (910) 410-1705 or mllocklear@richmondcc.edu.
Covington Street Building
Covington Street Building currently contains the SEarCH program (Scotland Early College High School), which was previously located at St. Andrews University and North Laurinburg Elementary School. The SEarCH students can earn a high school diploma as well as a two-year associate degree by the end of their senior year. College classes held at the Covington Street Building includes SEarCH students as well as traditional RichmondCC students.
Southeastern Community and Family Services
Southeastern Community and Family Services Self-Sufficiency Program is designed to assist Scotland County residents in removing barriers for those who are unable to meet their educational and employment goals. This program assists clients with daycare, work clothes, interview clothes, clothes for education, tuition, textbooks, transportation needs, and etc. The Self-Sufficiency Program can assist students taking curriculum classes as well as Workforce Development classes. To qualify for the program clients must be Scotland County residents, be income eligible (determined during a 90-day look back period), be willing and able to work, as well as have wiliness to participate in the program. Clients may apply for the Self-Sufficiency Program at 915 S. Main St., Suite I, Laurinburg, NC 28352. If you have questions please call 910-277-3535 to talk with Shakera Hepburn, Case Manager.