Admissions
Richmond Community College has an open admissions policy, PLUS it's free to apply. We welcome anyone to become a student - whether you're coming to us right after high school, planning on going to a four-year university, returning to the classroom after many years or looking for quick skills training to get a job. Learn more about our transfer programs, dual enrollment programs for high school students, adult education and continuing education classes.
Tuition & Fees | Financial Aid | Scholarships
Registration Open for 2024 Spring & Summer Semesters
Registration is open for both 2024 Spring and Summer Semesters. Call Student Services at (910) 410-1700 to schedule an appointment with a career and college transfer advisor or visit the Hamlet Campus or Scotland County Campus to sign up for classes. CURRENT STUDENTS must see their advisor.
Start the Application Process
Registration is held daily in the Lee Building on our Hamlet Campus or at the Honeycutt Center on our Scotland County Campus Laurinburg.
---
Calculate Your College Costs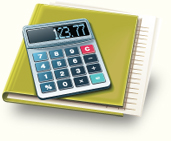 Let us help you plan for your future by calculating the cost of attending Richmond Community College. The Net Price Calculator is a tool that prospective students can use to estimate their net price to attend a particular college or university.
At RichmondCC, we firmly believe in offering our educational resources to everyone in our community. We abide by the "Open Door" policy set up by the North Carolina Community College System, accepting all students regardless of race, creed, color, sex, disability or national origin. Learn how you can improve your life for the future by diving into our community college admissions process today!