Self-Service
Self-Service gives you access online to register for classes, check your grades, view your financial aid award, and much more!
Learn How to Use Self-Service
Several Self-Service Guides are available for you to familiarize yourself with Self-Service.
How to Register Your Courses Using Self-Service
Login to Self-Service
Select Student Planning and then Go to Plan & Schedule
Search for the course you need to schedule and then view available sections
Choose the section you want by selecting Add Section to Schedule
Once you have added all of your courses to your planned schedule, go back to Plan & Schedule and click on Advising.
Select Request Review to send your advisor notice to review and approve your planned classes.
After your advisor has reviewed your courses, you will receive an email. Go back to your planned schedule in Self-Service and register the courses by selecting Register Now.
Review more detailed instructions here.
How to Pay Your Account Balance Online Using Self-Service
Follow the instructions below for making a payment online using Self Service.
1. Login to Self-Service. There are instructions on how to sign in if you have not signed in before. Follow those quick links for help.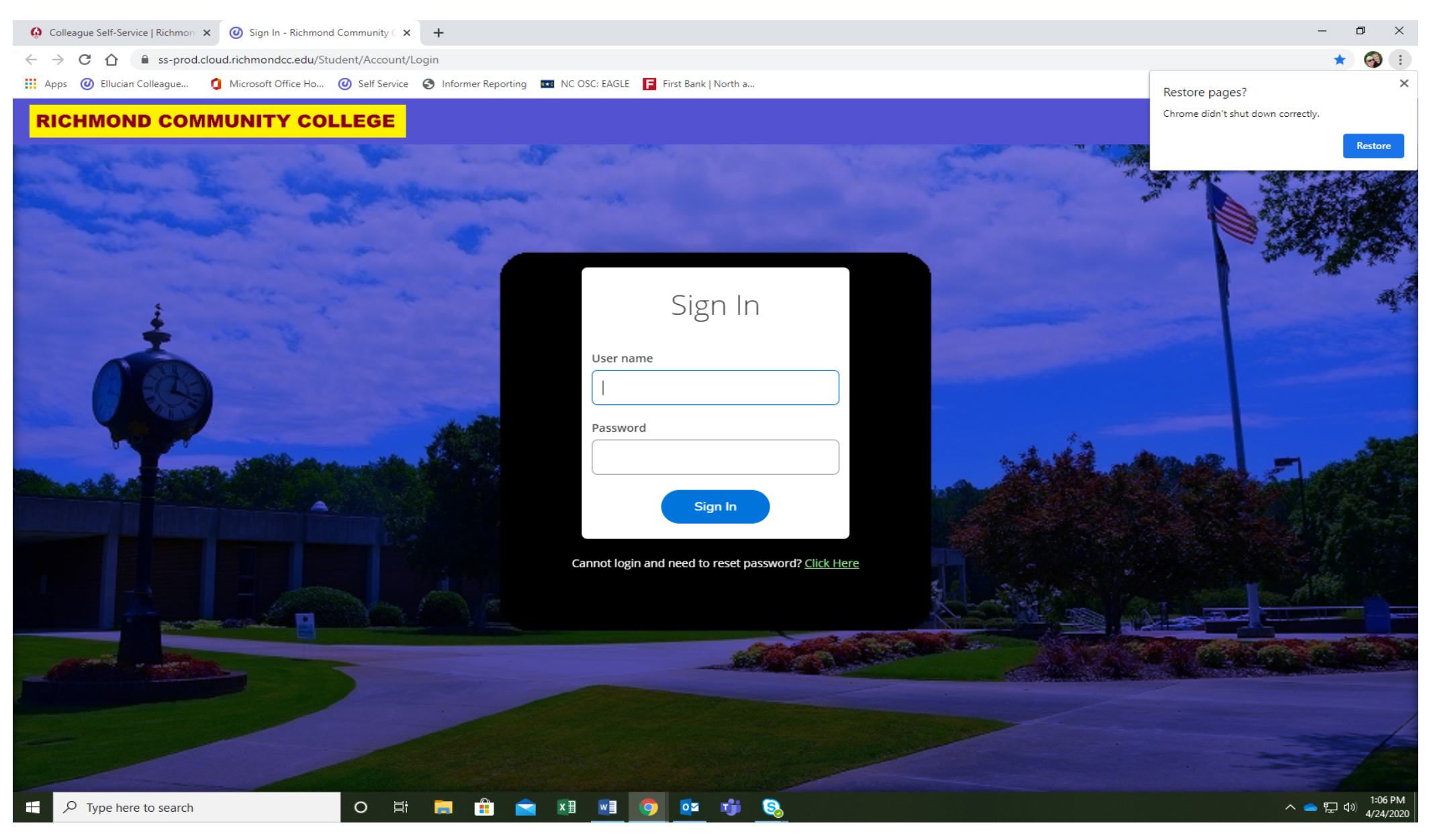 2. Sign in just as you would with your Moodle or email.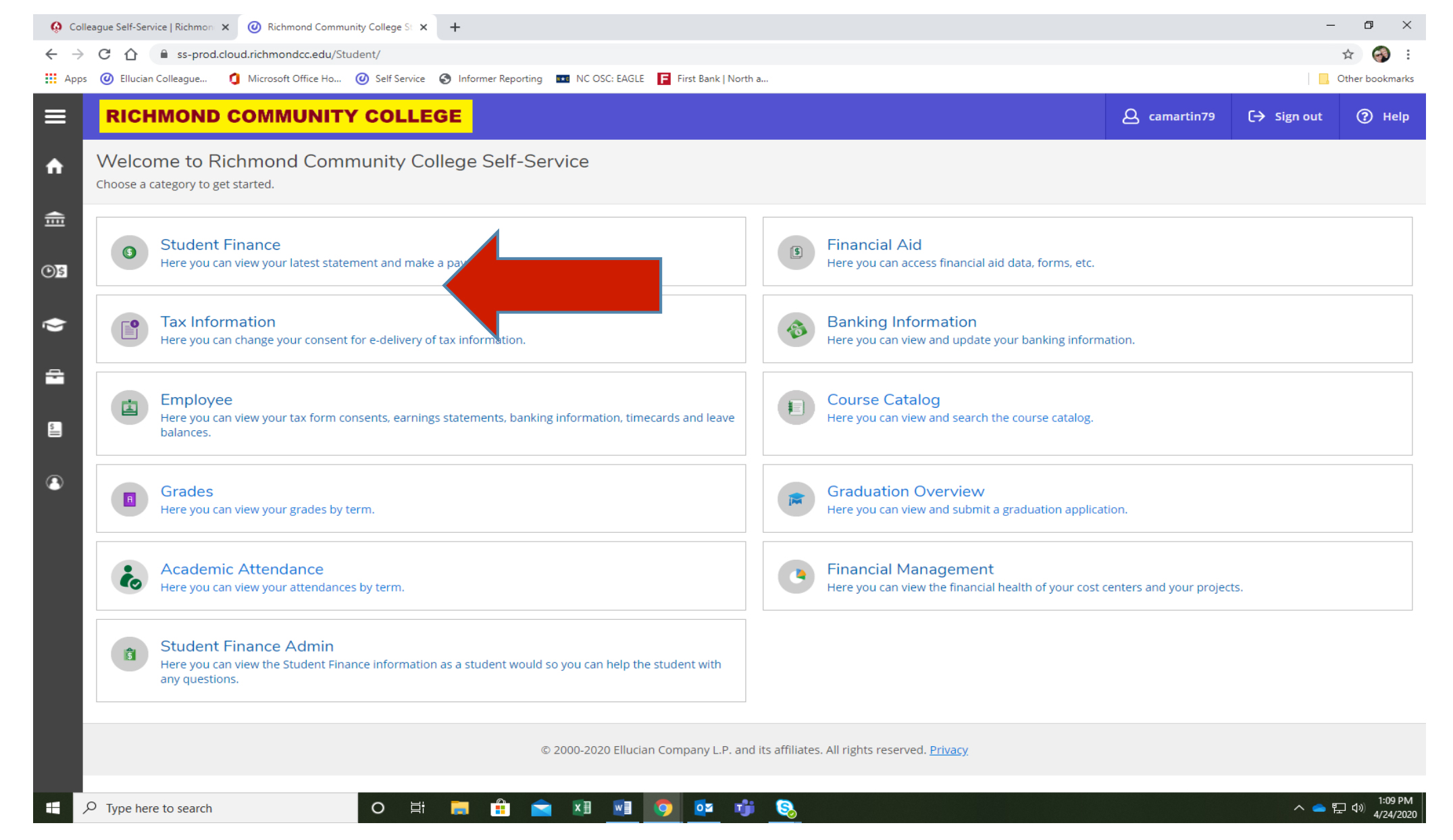 3. Your screen will look similar to this. The section you need to access to make a payment is "Student Finance."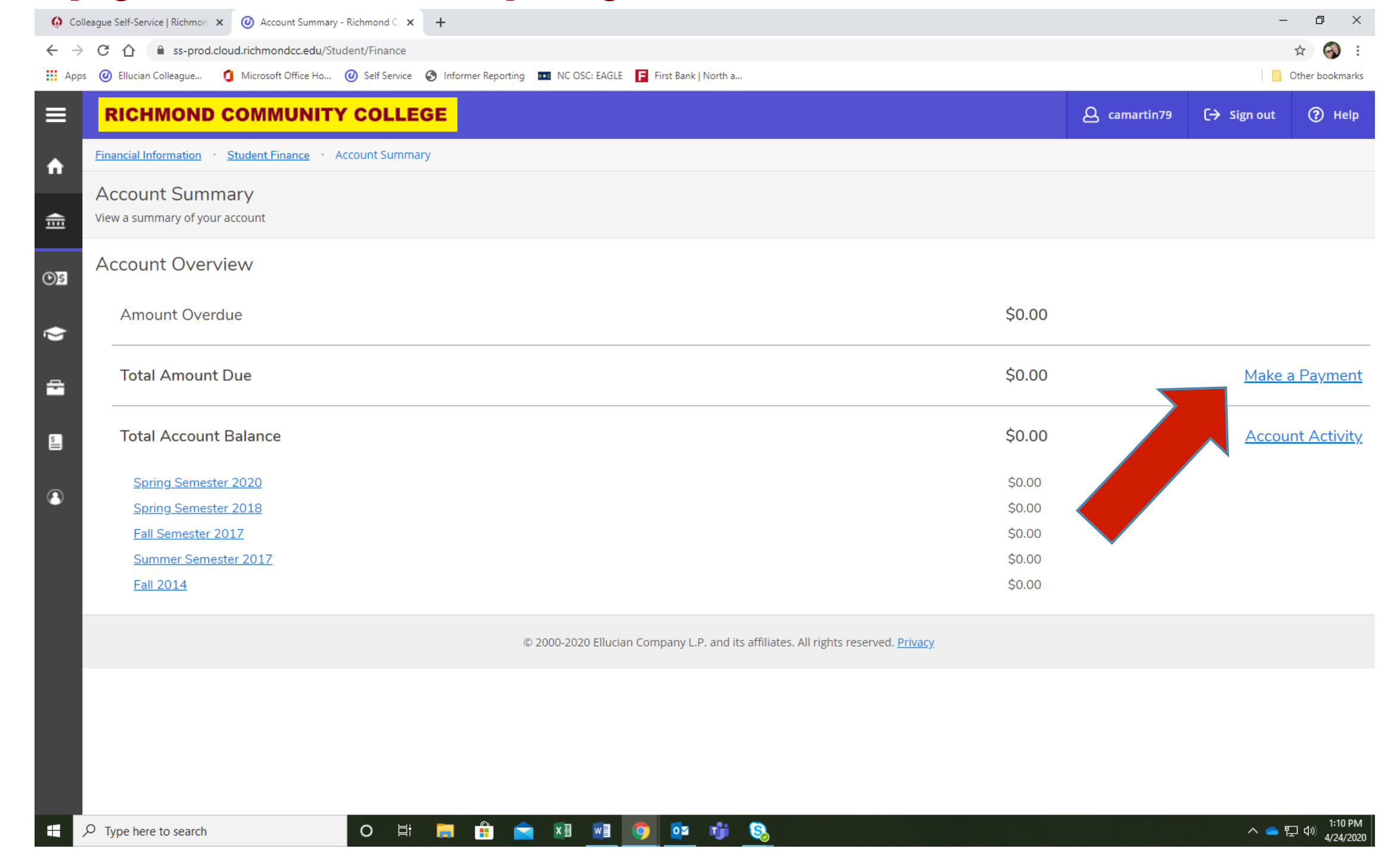 4. Here you will see your account summary. If there is a balance owed on your account, you can make a payment by clicking on the "Make a Payment" link. You may pay by credit or debit (VISA, MC or Discover cards).
Self-Service Proxy
Do you need to allow someone else to view your grades, schedule, or make a payment for you?
As a student, you may wish to give certain access to a parent/guardian or another person to help you navigate the requirements of college and be successful in your college career. This person is considered your proxy in Self-Service. This access can allow your proxy to view your grades, classes, billing information, and financial aid information in Self-Service. It can also give them access to make a payment. This does not allow Richmond Community College to disclose the contents of your student record to your proxy. It is the student's responsibility to allow or restrict access in Self-Service.
You can review the instructions and complete the Self-Service Proxy Authorization using this form.