More Than 100 College Scholarships Available at RCC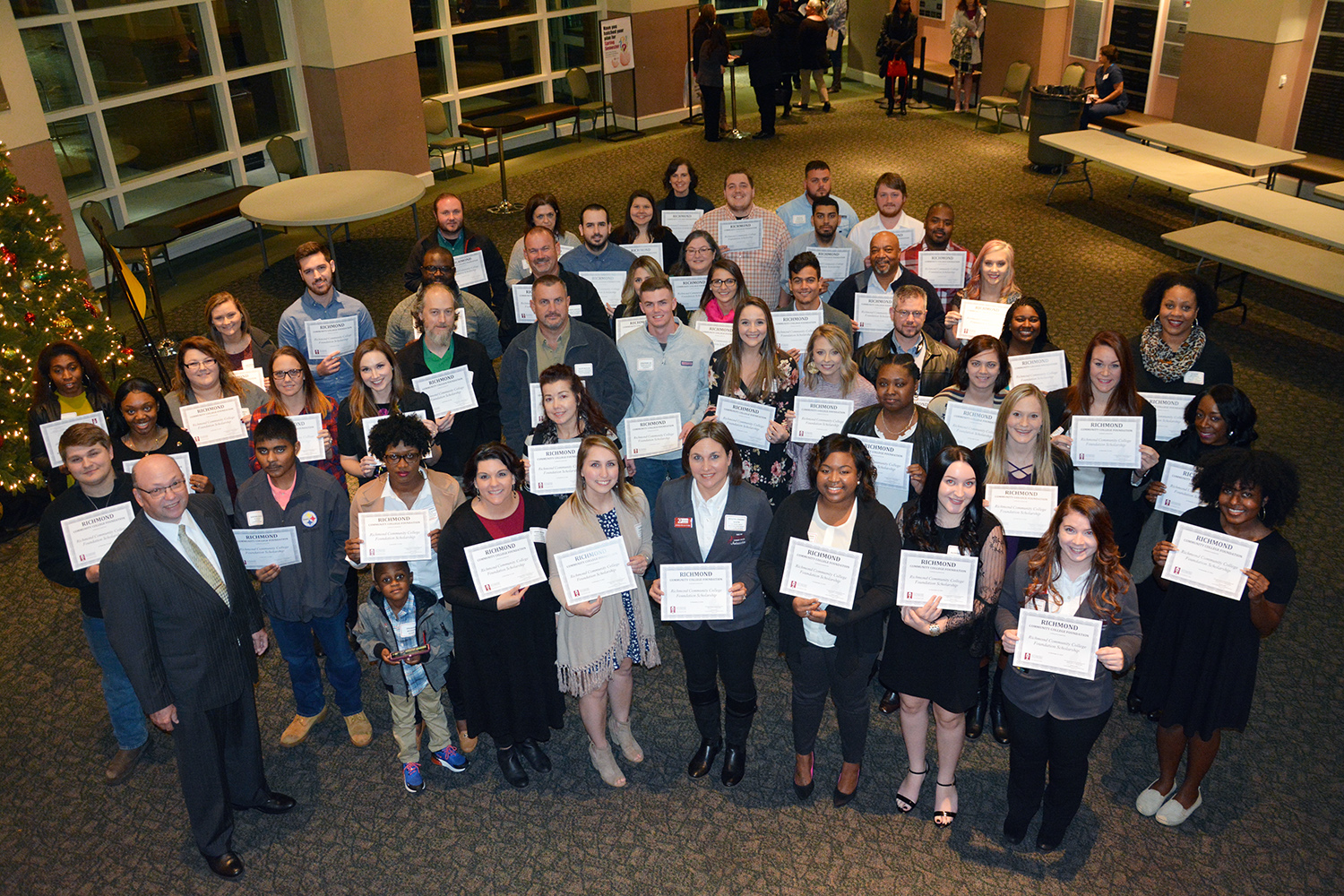 Richmond Community College has more than 100 annual scholarships provided by gifts of donors and benefactors to the RCC Foundation. We encourage all current and prospective students to fill out our application to be considered for a college scholarship. RCC Foundation Scholarship application is available online at the link below. Applications are reviewed during the months of May and June for the upcoming school year. Copies of the Working Student Scholarship and Golden LEAF Scholarship Program are available in the Financial Aid Office.
FAFSA completion is required for RichmondCC scholarships. If you have questions about any of our scholarships, call the Financial Aid Office at (910) 410-1726.
Apply Now!
Working Student Scholarship
One scholarship unique to Richmond Community College is the Working Scholarship, which was created in response to working students and families who were being denied full state and federal financial aid options because they were earning a living. The scholarship is available to individuals who work at least 10 hours per week. Email completed applications to FinancialAid@richmondcc.edu.
Application Deadline for the Fall Semester: Oct. 15
Application Deadline for the Spring Semester: March 15
Application Deadline for the Summer Semester: July 1
Working Student Scholarship Application
Golden LEAF Scholarship Program
Students attending or planning to attend any of North Carolina's participating community colleges who reside in a qualifying county and demonstrate financial need are eligible to apply. Scholarship funds are limited.
Golden Leaf Scholarship Application
College Transfer Scholarships
Scholarships for transfer students are available at most four year colleges. Some colleges have developed special transfer scholarships for community college students who have excelled academically.
Homecoming Special
University students coming home for the summer break can get a discount on tuition for classes they take at RichmondCC during the summer semster.
SECU Bridge to Career Program
The SECU Bridge to Career Program is a two-tiered initiative and offers all fifty-eight North Carolina Community Colleges the opportunity to participate in either the Bridge to Career Cohort or the Workforce Development Scholarships.