Get Your College or Career Path Started at RichmondCC
College & Career Readiness classes at Richmond Community College provide educational opportunities for adults to improve their reading, writing, mathematics and communication skills through four major program components – Adult Basic Education (ABE), Adult High School (AHS), English as a Second Language (ESL) and High School Equivalency (HSE).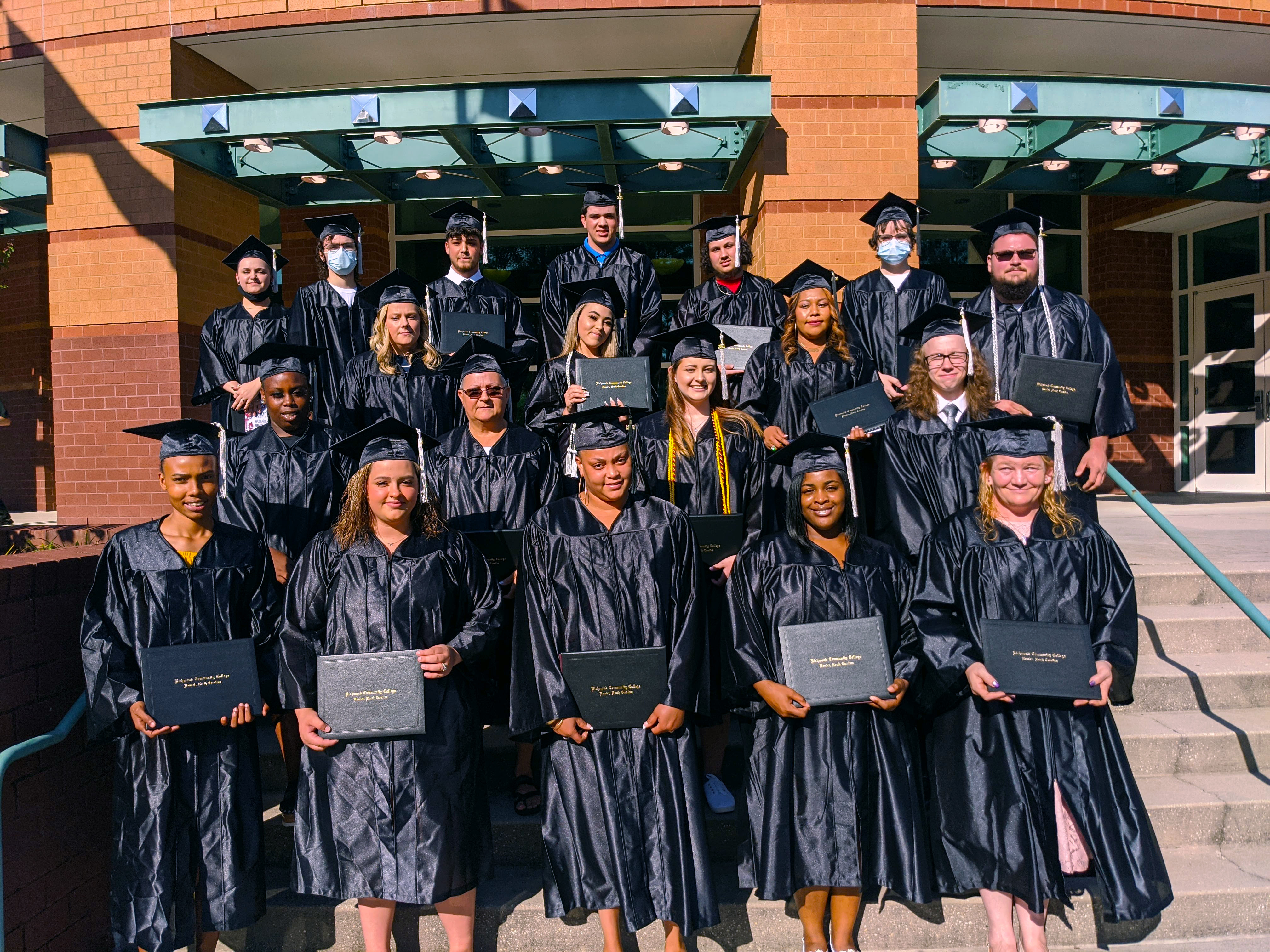 In all program areas, students follow individual learning plans designed to help them meet their unique goals. This enables students to learn at their own pace with one-on-one assistance from an instructor as needed.
College & Career Readiness Admission Requirements
A student is eligible to attend the College and Career Readiness (CCR) program if he or she meets one of the following requirements:
Be an adult 18 years of age or older
Be a 16- or 17-year-old student and have been released from the last school attended. Must submit additional forms to be accepted into the program (underage packet is provided by the CCR program).
College & Career Readiness classes are held at both the Hamlet and Scotland County campuses, as well as at other locations throughout Richmond and Scotland counties. College & Career Readiness classes, as well as the books and study materials for the courses, are provided to use in class at no charge. The High School Equivalency (HSE) classes are free, but there is a testing fee for the official HiSET or official GED Exam.
Cost of High School Equivalency exams:
HiSET is currently $15/per test X 5 tests: $75 total
GED is currently $20 per test X 4 tests: $80 total
Scholarships
Students may be eligible for the Finish For Your Future Scholarship. Student may also be eligible for additional financial aid.
Graduation
A graduation ceremony is held in June of each year at the Cole Auditorium. All HSE/HSE graduates are eligible to participate in a graduation sponsored by RichmondCC. There will be a graduation fee for graduates participating in the graduation ceremonies. The official High School Equivalency diploma is issued by the North Carolina State Board of Community Colleges but students are still encouraged to participate in the ceremony.
Skills Enhancement for High School Graduates
In addition, the College & Career Readiness program offers a Skills Enhancement class for high school graduates looking to improve their college assessment scores. This class can also be helpful for people needing to refresh their skills in order to improve scores on job-related tests.
For More Information
Si require atención en Español llame al número (910) 410-1784.
Nicole Worley
Dean of Adult Education
ndworley@richmondcc.edu
(910) 410-1863