Finish For Your Future! Finish For Your Career! Finish For Your Education! Finish For Yourself!
Richmond Community College has a collaborative plan to reduce the number of people in Richmond and Scotland County who do not have an adult high school education.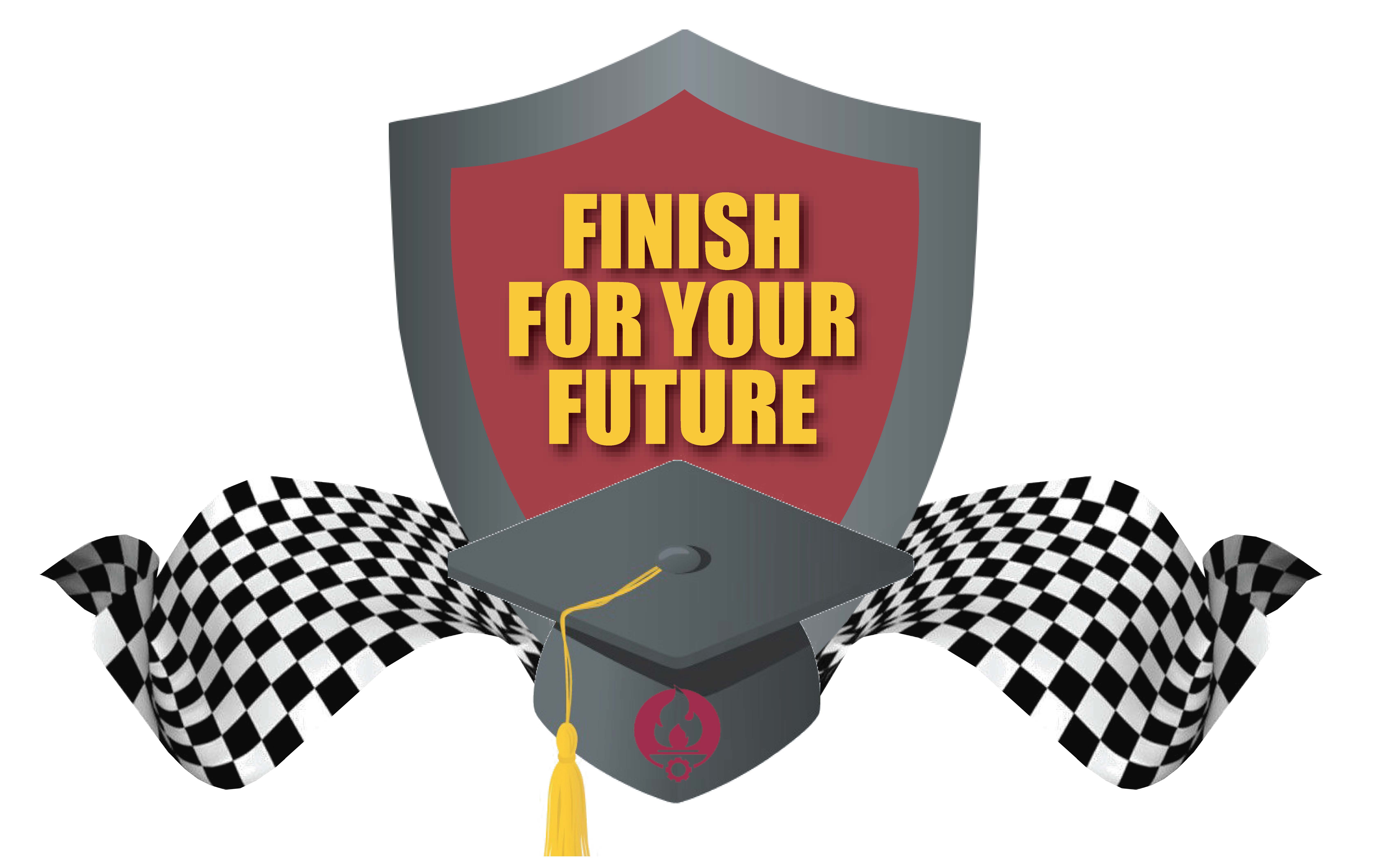 According to the U.S. Department of Labor, 65 percent of jobs in 2020 will require an education and training beyond high school credentials. Studies also show that the fastest growing occupations require more than a high school diploma.
Campaign Goals
The goal of the Finish for Your Future campaign is to reach the 20 percent of the population in Richmond and Scotland County over the age of 25 who do not have a high school education. When students come into the Adult High School Diploma or High School Equivalency program, they take an assessment using a tool called Career Coach, and they are put in a career cluster that speaks to their interests and skills. We correlate the instruction they receive in the program to specific occupations, while also getting them into skills training classes like CPR or OSHA 10 so they have more skills to support them. We construct individual career plans for these folks and connect them with all the resources the College has to offer.
When students graduate from either of these Adult Education programs, they will be offered up to $1,000 in scholarship money from the RichmondCC Foundation to continue their education in a college or workforce training program at RichmondCC.
The Team
Joyce McDow: Scotland County Campaign Co-Chair
Brian Baucom: Richmond County Campaign Co-Chair
Nicole Worley: Dean of Adult Education
Terry Rosberg: Accountability Specialist
Michelle Wall: Administrative Assistant
Cristianne McDonald: College & Career Readiness Coordinator
Adult Education Opportunities
Adult Basic Education
Adult High School
High School Equivalency
Workforce Readiness
English as a Second Language
More Information
For more information about getting involved in the Finish for Your Future campaign or enrolling in Adult Education programs at RichmondCC, contact Dean of Adult Education Nicole Worley at (910) 410-1863 or ndworley@rchmondcc.edu.
Si require atención en Español llame al número (910) 410-1784.