Program Description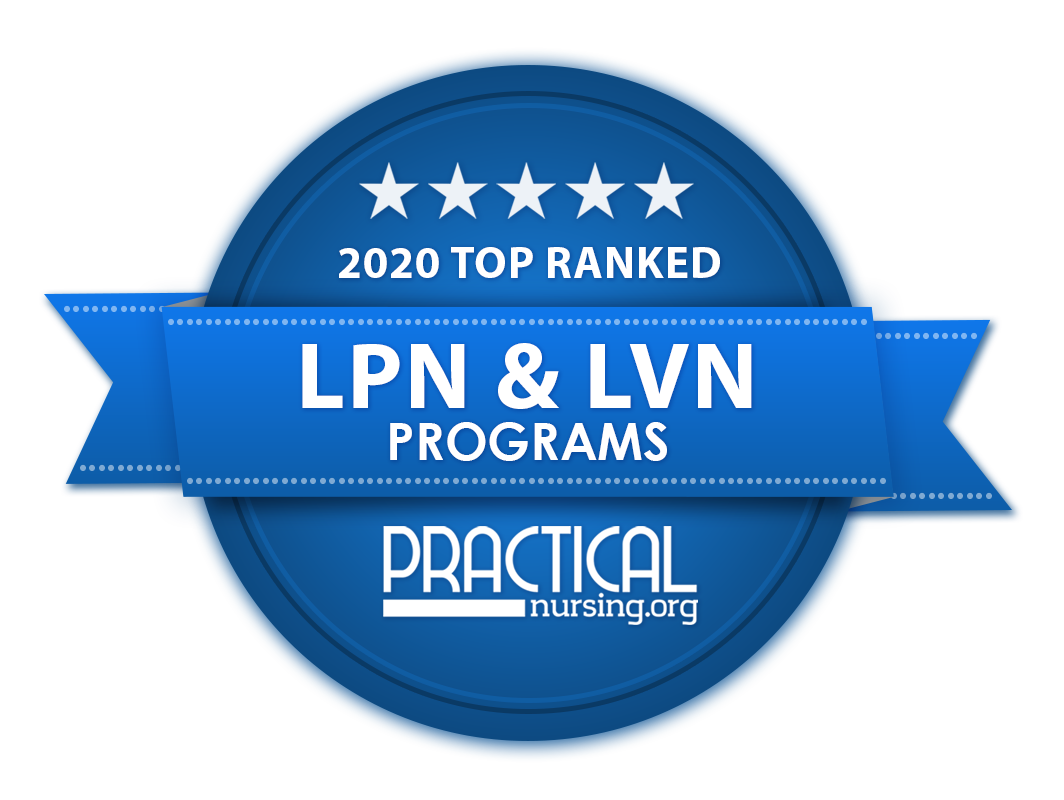 The Practical Nursing curriculum provides knowledge and skills to integrate safety and quality into nursing care to meet the needs of the holistic individual which impact health, quality of life, and achievement of potential.
Course work includes and builds upon the domains of healthcare, nursing practice, and the holistic individual. Content emphasizes safe, individualized nursing care and participation in the interdisciplinary team while employing evidence-based practice, quality improvement, and informatics.
Graduates are eligible to apply to take the National Council Licensure Examination (NCLEX-PN) which is required for practice as a Licensed Practical Nurse. Employment opportunities include hospitals, rehabilitation/long term care/home health facilities, clinics, and physicians' offices
PRACTICAL NURSING ADMISSIONS POLICY AND PROCEDURES
To enter the Practical Nursing (PN) Program, a student must first be admitted to Richmond Community College. Admission to Richmond Community College, however, does not guarantee admission into the program. A letter from the Admissions Office will be sent to the student upon acceptance into the program. A letter from the Registrar will be sent to the student regarding transfer equivalency.
I. The following policies and procedures are Admissions' Requirements for potential Practical Nursing students to meet:
Be a high school graduate or equivalent.
Complete all of RichmondCC's General Admissions' requirements including submission of official copies of transcripts from all secondary and post-secondary institutions or a copy of GED transcript, if applicable.
Students interested in the Practical Nursing Program will need to fill out a separate admissions application. If needed, potential nursing students are welcome to request assistance from Student Services to complete this application. Applications will open June 1 every year and close Jan. 31 every year. Applicants are notified of Admissions status by May 31. Students should complete a nursing application even if they have not yet met the requirements for the Nursing Admissions. Nursing applications can be completed here (Make sure you are logged into your RichmondCC Office 365 account): Application for Fall 2024

A Nursing Applicant must have already completed or exempted out of the following prerequisites: MAT 043 and ENG 011

Must have a calculated a Program GPA of 2.5. GPA is calculated based on the following courses: BIO 165, BIO 166, ENG 111, and PSY 150. A PN applicant must have at least 10 credit hours completed or the unweighted high school GPA will be used or cumulative GPA from a college degree from a regionally accredited college. The Program GPA must be at least a 2.5. GPAs are calculated by the end of May each year prior to the Fall they are wishing to be admitted into the PN program.

The following courses must not be more than five (5) years old at the time of admission to the program to receive credit for graduation: all courses with BIO or NUR prefixes. If BIO 165 or BIO 166 is greater than five years old at the time of admission, the applicant must complete BIO 163 or retake BIO 165 and BIO 166. Anatomy and Physiology I and II must be completed at the same college.

All PN applicants are required to complete a Reading Comprehension and Math test on the TABE Level D. This test is free and has no minimum requirement. The higher a student scores the more points that may accrue. This test must be completed during the open application period (June to January) and can only be taken two times.

Attend an orientation session with the nursing faculty and admission staff in April.

Only 20 students are admitted every fall semester in the Practical Nursing Program. This admissions process is very competitive. Students are ranked on a point system using the following point sheet:

Decisions regarding admission into the PN program are based upon an applicant's TABE Level D test scores, GPA, and achievement in related courses. A student must meet all minimum requirements for admissions into the Nursing Program as noted previously in "Admission Requirements." Applicants previously enrolled in a school of nursing must meet current admissions requirements and submit a statement of good standing from the previous Program Director stating that there were no professional or clinical performance issues while enrolled in the NUR curriculum The admission committee will determine admission eligibility based the Statement of Good Standing. TABE scores, grades in specific courses, and current certifications/licenses as noted on the current point sheet are given point values. The points are used to rank applicants for the purpose of selection into the program. In the event that applicants have identical total admission points, the person with the highest grade in BIO 165 will be ranked higher. Should candidates still be tied, the applicant with the highest grade in BIO 166 will be ranked higher. If the applicants are still tied, the person with the earliest PN admissions application date will be ranked higher.

Applicants are notified of admissions status by May 31. Students notified of acceptance will be required to submit a physical examination on the form provided by RichmondCC by a licensed physician, nurse practitioner, or physician's assistant. The applicant must show physical and psychological ability to perform normal nursing duties. Physical examination and lab data should be no more than three months old at the time of initial enrollment. Annual TB test results and proof of current CPR certification must be submitted. Findings from the physical examination are not used to determine admission status. Note: Students are responsible for obtaining their own health insurance policy as desired. Neither RichmondCC nor the affiliating institutions are responsible for medical expenses incurred as a result of illness or injury sustained during class, lab, or clinical experiences (i.e. strained back, needle stick).

Complete the pre-nursing program: Attendance at a minimum of 90% of the class meetings of each required module is mandatory for successful completion of the pre-nursing requirement.

Qualified applicants not accepted because of space limitations will be placed on an alternate list in rank order and notified in that order of any vacancies related to that semester's admissions. Students must reapply from year to year if not admitted. Applications are not automatically carried over. No special consideration will be given to applicants who were on the alternate list the previous year. Applicants who want to improve their position are encouraged to meet with the Nursing Department Chair or advisor to discuss a plan of study.
For previous Program & Course Requirements, Program Completion Guides and Course Catalogs, please visit the Archives.