Program Description
The Practical Nursing curriculum prepares individuals with the knowledge and skills to provide nursing care to children and adults.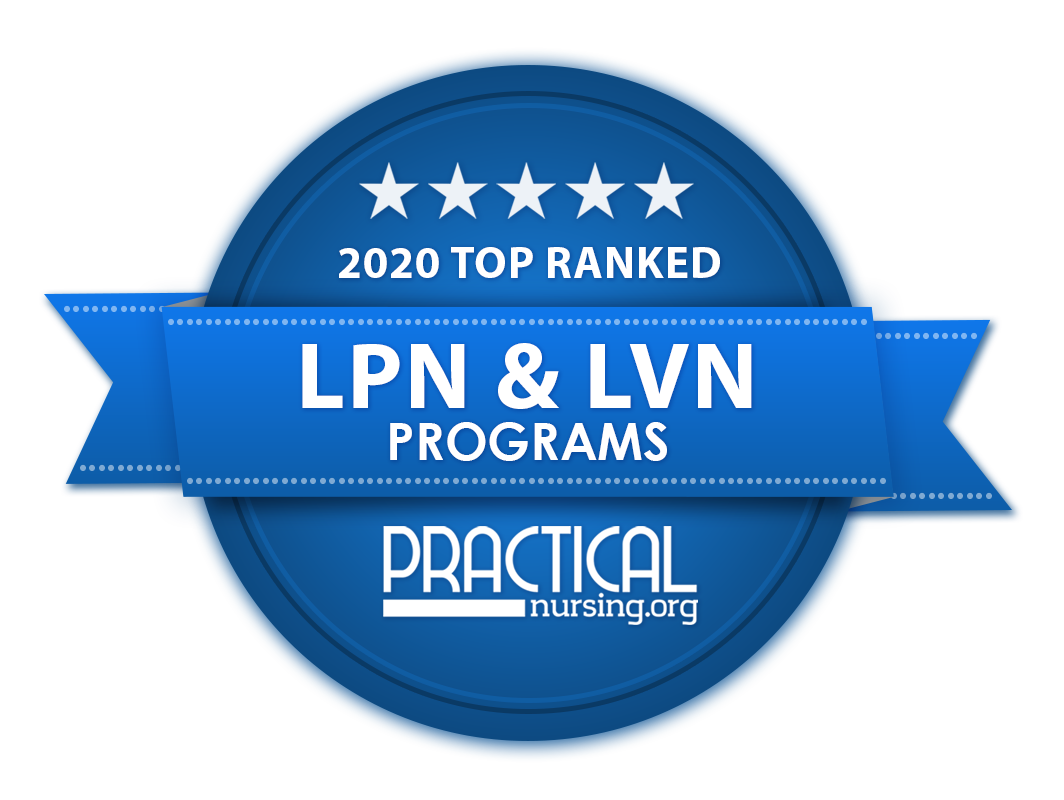 Students will participate in assessment, planning, implementing and evaluating nursing care.
Graduates are eligible to apply to take the National Council Licensure Examination (NCLEX-PN), which is required for practice as a Licensed Practical Nurse. Employment opportunities include hospitals, rehabilitation/long term care/home health facilities, clinics and physicians' offices.
Fall 2022 Admission Requirements for Practical Nursing Diploma Program
Traditional One Year Pathway August 2022 to July 2023 (Day Classes)
These items below are required for the PN selection process by Jan. 31, 2022:
Apply for admission to Richmond Community College and NC Residency Application.
Successfully completed or exempted from DRE 098 & DMA 010 through DMA 050 or successfully completed or exempted from MAT 003 Tier 2, ENG 002
Request official high school transcript or GED scores to be sent to Office of Admissions. High School is still required even if you have college credits.
Request official transcripts from ALL colleges and schools since High School to be sent to Office of Admissions.
Take the Test of Essential Academic Skills (TEAS) with a minimum composite score of 55. TEAS scores expire after 3 years (Anything before August 2019 will not be accepted).

60 composite score if in a previous Practical Nursing program
If you are a current student at RichmondCC, we can help you through tutoring to prepare for the TEAS. To request this service contact Teresa Caballero-Meehan at (910) 410-1896 or tacaballero-meehan@richmondcc.edu.
Available TEAS dates below.

Complete an application for the Nursing Program(s) between June 1, 2021, to Jan. 31, 2022, to start in Fall Semester 2022. To request a Nursing Application, you must email nursingadmissions@richmondcc.edu a copy of your passing TEAS scores. Scores cannot be older than August 2019. If you previously applied last year or before, you will need to reapply and submit TEAS Scores. TEAS scores can be accessed through atitesting.com. You will need to sign into your account. Your general admissions application to the school does not suffice for this requirement.
Must have a calculated a Program GPA of 2.5. GPA is calculated based on the following courses: BIO 165, BIO 166, ENG 111, and PSY 150. A PN applicant must have at least 10 credit hours completed or the unweighted high school GPA will be used or cumulative GPA from a college degree from a regionally accredited college.

Make sure that your Anatomy and Physiology I & II is a B or higher or you will have to repeat the course.
After Completing the Nursing Application
Once a Nursing Applicant has completed the Admission Requirements for PN listed above, the applicant will enter into a competitive admissions process based on a point system. You can see a copy of the point sheet here. Contact a Student Services Counselor for questions about the point sheet.
Points are calculated in February 2022. A copy of the point sheet is sent to PN applicants who complete Admission Requirements along with further instructions on the remainder of the Admissions Process by March 31, 2022.
There will be a mandatory online session in April.
Students are required to complete Pre-Nursing the summer before entering into the PN program. This usually requires a one-day face-to-face meeting. Please do not take other summer classes in person or plan vacations until these date has been released.
Test of Essential Academic Skills (TEAS)
The Test of Essential Academic Skills (TEAS) measures basic essential skills in the academic content area of reading, mathematics, science, English and language usage. The test is intended for use primarily with adult nursing program applicants. The objectives assessed on the TEAS exam are those which nurse educators deemed most appropriate and relevant to measure entry level skills and abilities of nursing program applicants.
It is recommended that students complete Anatomy and Physiology before taking the TEAS. If you need help preparing for the TEAS please request assistance by emailing tacaballero-meehan@richmondcc.edu. You will want to start preparing for the TEAS several months before testing. There are free practice tests available for current students. RichmondCC offers the TEAS VI monthly from June to January.
Test Fees & Scores
Cost for the TEAS exam is $70 per each attempt. You must wait 60 days between each test attempt.
Scores are accepted June 1, 2021 to Jan. 31, 2022. TEAS test scores will expire after three years. Test scores before August 2019 will not be accepted.
To request a TEAS test appointment, email nursingadmissions@richmondcc.edu. Please include your full name, RichmondCC student ID number or date of birth, phone number and which available date you would like to schedule your test. You do not have to be a current student to take the TEAS test at RichmondCC.
TEAS Test Dates that are available for registration:
Hamlet Campus
Tuesday, Sept. 14 - 11 a.m.
Wednesday, Sept. 15 - 5 p.m.
Monday, Oct. 11 - 11 a.m.
Wednesday, Oct. 13 - 5 p.m.
Monday, Nov. 15 - 11 a.m.
Wednesday, Nov. 17 - 5 p.m.
Monday, Dec. 20 - 11 a.m.
Monday, Jan. 24 - 11 a.m.
Tuesday, Jan. 25 - 11 a.m.
Wednesday, Jan. 26 - 5 p.m.
Thursday, Jan. 27 - 11 a.m.
Scotland County Campus – Laurinburg
Friday, Sept. 24 - 9 a.m.
Friday, Oct. 8 - 9 a.m.
Friday, Oct. 22 - 9 a.m.
Friday, Nov. 5 - 9 a.m.
Friday, Nov. 19 - 9 a.m.
Friday, Dec. 3 - 9 a.m.
Friday, Dec. 17 - 9 a.m.
For previous Program & Course Requirements, Program Completion Guides and Course Catalogs, please visit the Archives.