Richmond Community College offers truck driver training through the Scotland County Campus.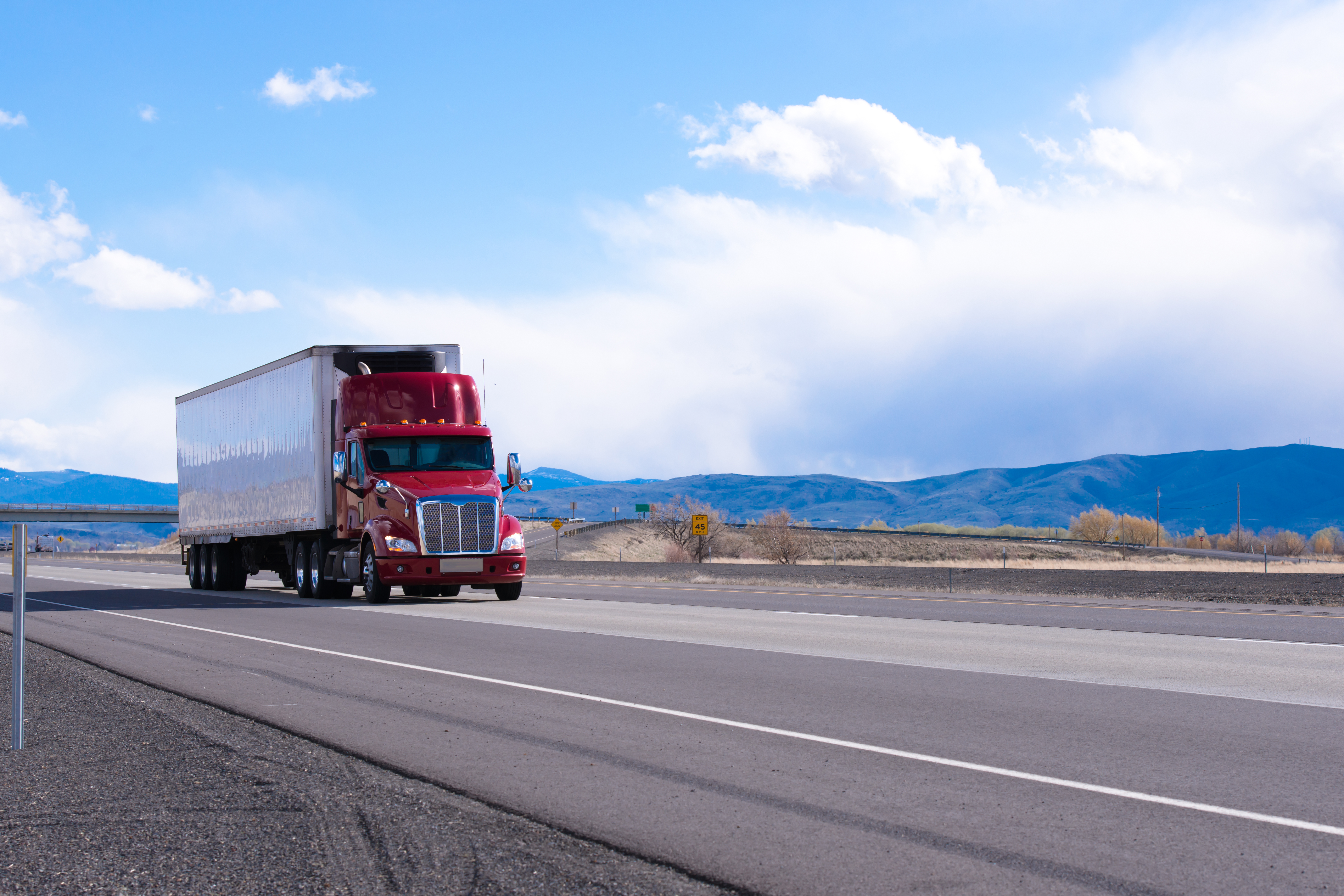 Upon completion of the course, students will take the final road test for their commercial driver's license at RichmondCC's training facility in Laurinburg. Students will not have to go to the DMV.
IMPORTANT DATES
Next Class Dates: TBD
Admission Requirements
Attend the mandatory orientation session.
Be at least 18 years old. (Graduates under 21 years old can only drive within North Carolina.)
Hold a valid North Carolina Driver's license with no limiting restrictions.
Be able to read and speak English well enough to take instructions from highway signs, to converse officials and complete the required reports.
Reading Placement test with a minimum eighth grade reading level or better OR present high school or GED transcript showing graduation from high school or completion of GED. Bring an official copy of your GED test results to registration unless you completed testing at RichmondCC, where your grade will be in our student records.
Acquire a North Carolina Class A permit with no limiting restrictions before the highway-driving portion of your training.
Pass a DOT physical and/or hold a valid (12-month minimum) DOT medical card.
Complete and pass a DOT drug screen.
Show proof of permanent residency. All immigrants must have proper paperwork.
Due to the STRICT REQUIREMENTS of most trucking companies, you must also have:
A current Motor Vehicle Record with no convictions in the past three years of DUI, refusal to take a chemical test, hit and run, leaving the scene of an accident, careless and reckless driving, a preventable accident or speeding 15 mph over the limit.
No felony or major misdemeanor convictions in the past five years, based on completion of sentence.
Class Curriculum
This course involves extensive training divided into three parts:
CLASSROOM
CDL Permit & Endorsement Instruction
Driver Qualification
Driver Wellness
Federal Motor Carrier Safety Regulations
Hours of Service & Map Reading
Vehicle Inspection
Air Brake Training
Defensive Driving
Cargo Handling
Whistle Blowing Protection
RANGE DRIVING
Pre-trip Inspection
Basic Vehicle Control
Proper Use of Clutch & Gears
Proper Backing Techniques
Coupling/Uncoupling
ROAD DRIVING
Defensive Driving
Vehicle Control
Proper Use of Clutch & Gears
Roads & Conditions
Observation of Highway Laws
Loaded Trailers
Night Driving
Course Fees -
Tuition - $999 (LIMITED TIME PRICING)*
DOT Physical - $85 approximate
DOT Drug Screen - $55 approximate
MVR - $10
Class A Permit - $64.75
CDL License - $100
Endorsements - $4 per year
*Limited Time Pricing with New Skills, New Life Scholarship: Total value of class is $1,876.
Course approved for Veterans' Benefits! Payment plans and WIOA assistance also available. For more information about WIOA, Scotland County residents should call (910) 405-5200; Richmond County residents should call (910) 997-9180.
To Sign Up
Contact Alicia Butler, WED Programming Assistant
(910) 410-1706 | ambutler979@richmondcc.edu
Eligible students will pay the discounted price made possible by the New Skills, New Life Scholarship. Funds are available for a limited time. In order to receive this scholarship, two applications must be completed:
Course Registration Form
Email completed registration forms to ambutler979@richmondcc.edu or bring form to the Hamlet or Scotland County Campus.
Need Help?
Contact Alicia Butler at (910) 410-1706 or email ambutler979@richmondcc.edu.