This Nursing Assistant II Day Class is a 179 hour course offered in a traditional classroom setting.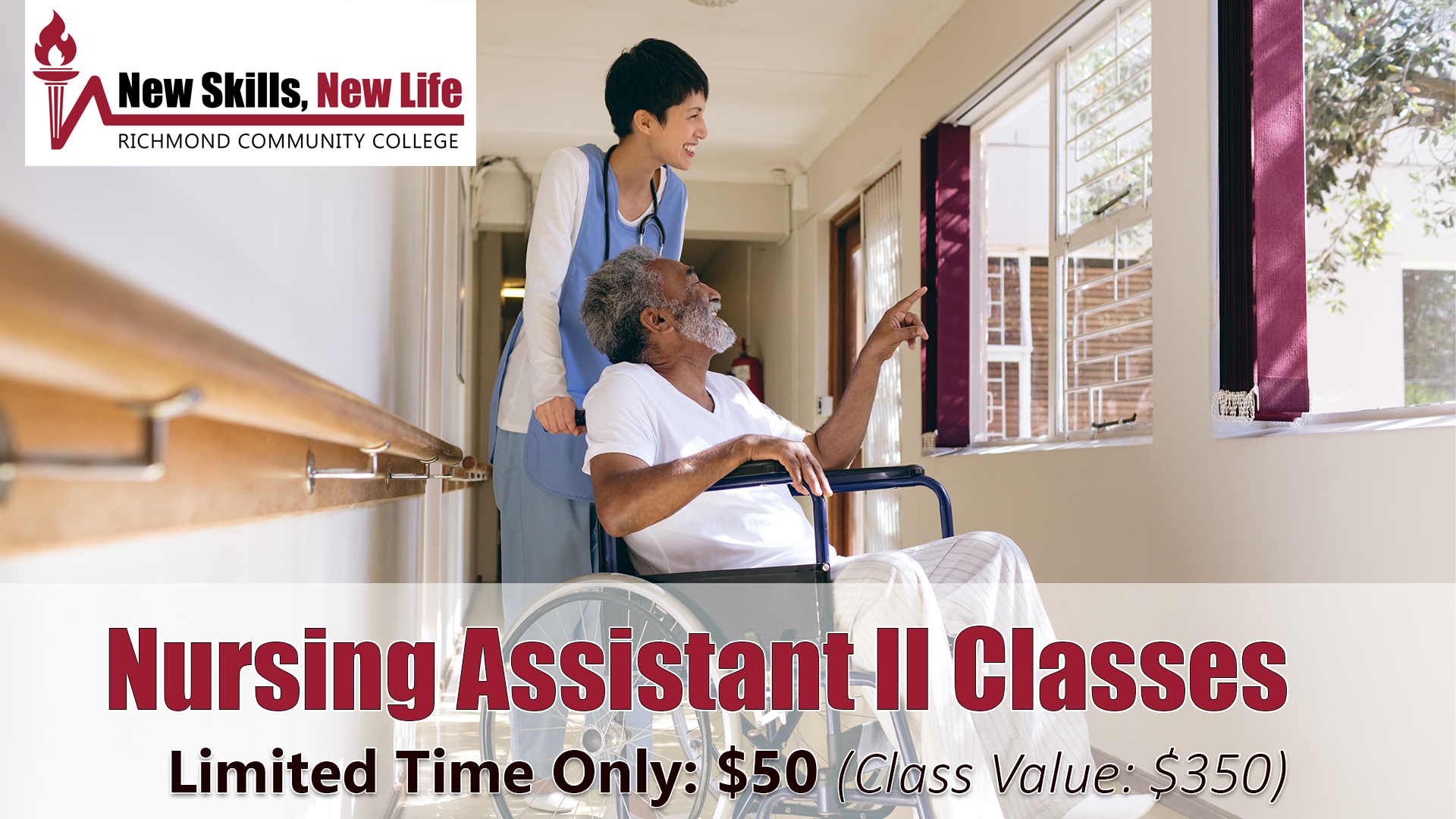 Students must be currently registered with the Division of Health Service Regulation (DSHR) Nurse Aid Registry. Students will learn advanced skill care and will be eligible to be listed on the North Carolina Board of Nursing Nurse Aid II Registry upon successful completion of the course.
Topics Include:
Oxygen Therapy
Suctioning
Sterile Dressing Changes
IV Fluid Assistive Activities
Ostomy Care
Gastrostomy/Nasogastric Feedings
Urinary Catheterizations
Class Dates: TBD
The day class will be held on Monday, Wednesday and Friday from 8:30 a.m. to 1:30 p.m. on the Scotland County Campus, at the Honeycutt Center. Clincal hours will be on site.
Limited Time Discounted Price: $50
New Skills, New Life pricing for $50 includes:
Registration Fee
Book Fee
Criminal Background/Drug Screen
Other Course Fees
Lab Kit: $85
Physical: $50
Uniform: $125
*Students must successfully complete the course, all skills test and pay $24 to be eligible to be listed on the Nurse Aid II Registry.
*Textbook, lab kit and uniforms can be purchased at RichmondCC Bookstore.
Complete the application to receive the New Skills, New Life pricing here: Application
Complete application to register for this class here: Application
---
For More Information
Leah Grooms
Allied Health Programs Coordinator
(910) 410-1833
legrooms@richmondcc.edu