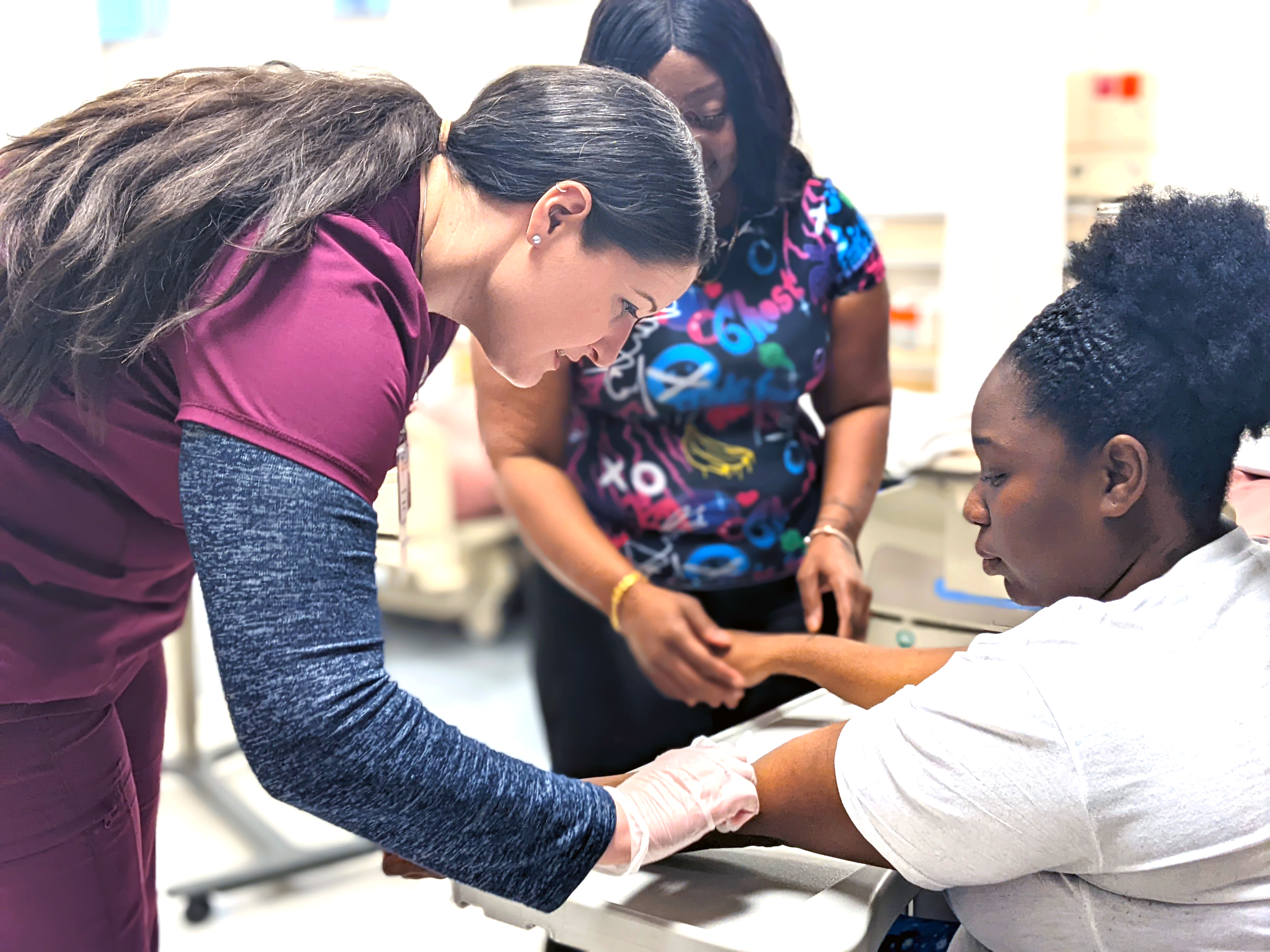 Learn the skills necessary to draw blood specimens in healthcare settings and blood donation centers. Phlebotomists may assist in preparing specimens in the laboratory. They are employed by hospitals, doctor offices and labs. Course topics include venipuncture, specimen handling, record-keeping and the healthcare profession. Successful completion of the course is based on 80 hours of class time and 120 hours of clinical.
RichmondCC usually offers this class once a year. Classes are held on the Hamlet Campus and are evening classes. Clinical hours will be scheduled during daytime hours as most blood draws are done during the day.
Class Dates: TBA
Class Meetings: TBD | Grimsley Building, Hamlet Campus.
Requirements for Registration
High school diploma or high school equivalency diploma (GED or HiSET)
TABE test Reading score of 616 or higher.
Must have taken ENG 111 and earned a C or better.
Valid U.S. government issued Social Security Card
Valid driver's license or state issued picture ID
Current TB skin test, flu shot and immunization records
Physical required by registration
You are required to present all documents and/or transcripts at registration.
Note: Prior to clinical and after class begins a criminal background check and drug screen will be submitted through www.CertifiedBackground.com. Applicant is responsible for presenting required documents.
Course Cost
Limited Time Pricing with New Skills, New Life Scholarship: $75 (Total value of class is $429.)
Eligible students will pay the discounted price made possible by the New Skills, New Life Scholarship. Funds are available for a limited time. In order to receive this scholarship, two applications must be completed:
Course Registration Form
Email completed registration forms to ambutler979@richmondcc.edu or bring form to the Hamlet or Scotland County Campus.
Need Help?
Contact Alicia Butler at (910) 410-1706 or email ambutler979@richmondcc.edu.