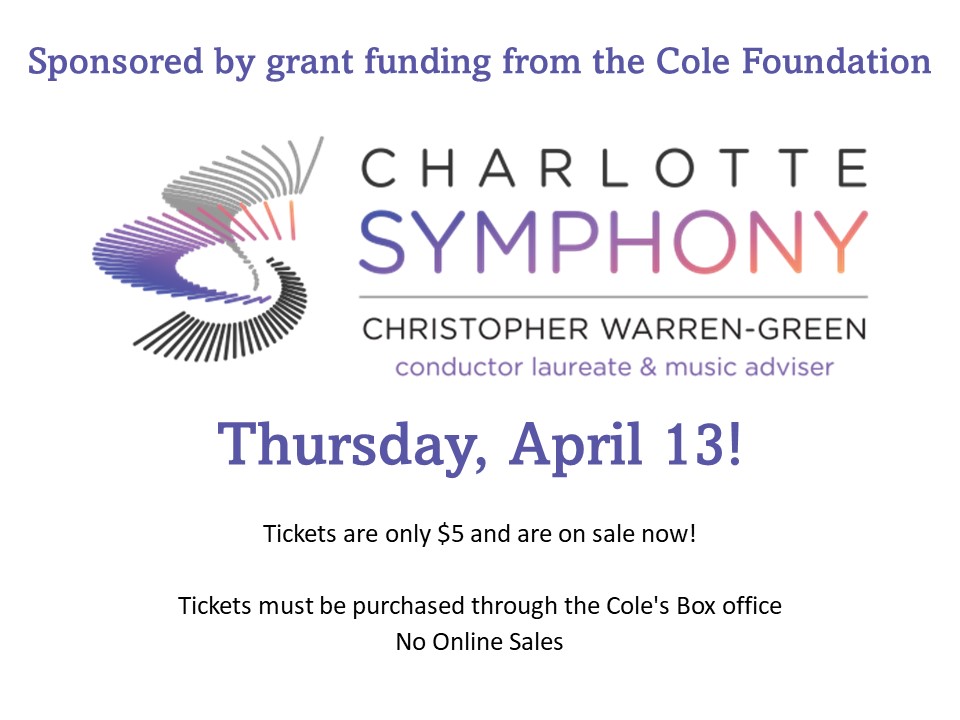 The Charlotte Symphony returns to Richmond County for one of it's community concerts.
Thursday, April 13, 2023 - 7p.m.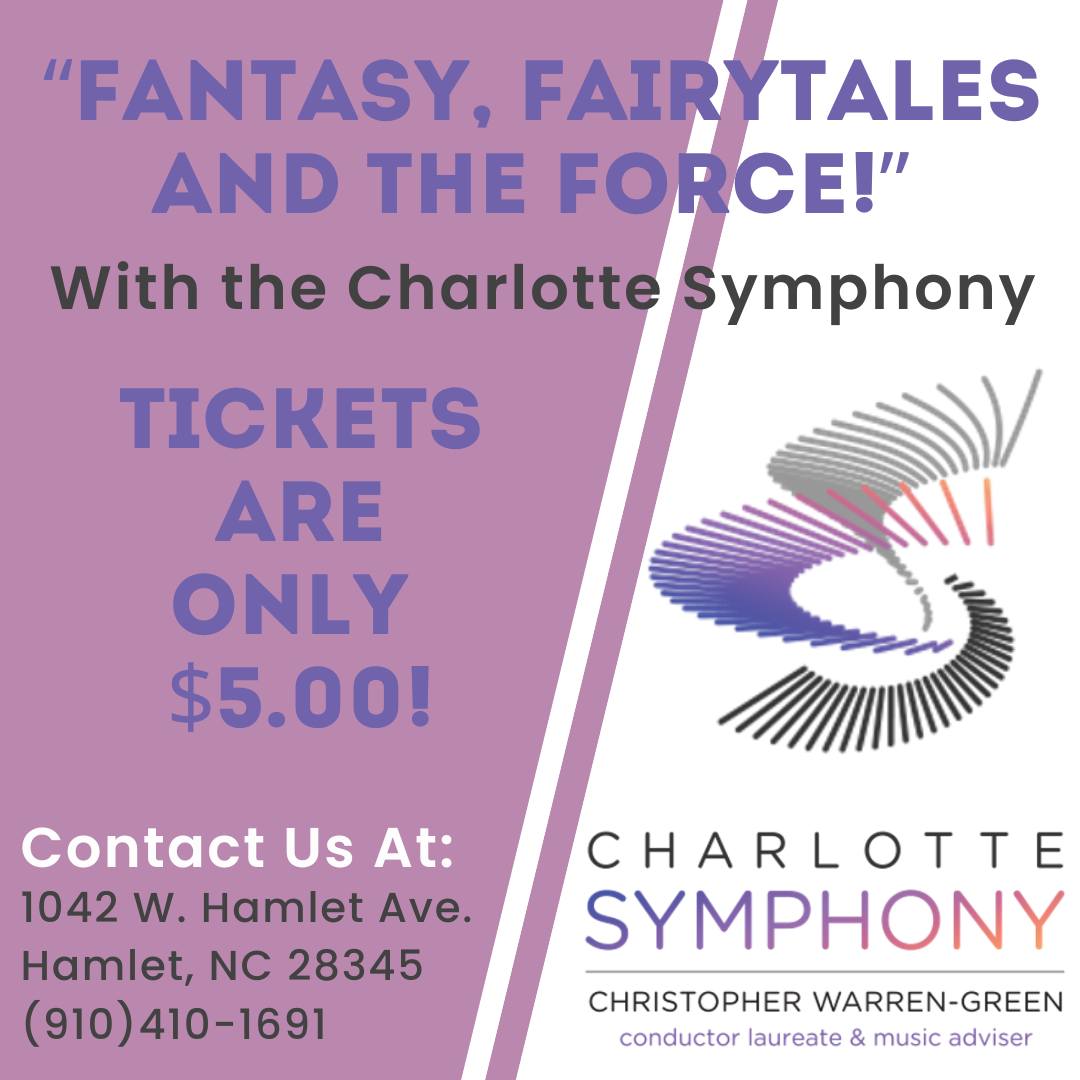 This special one-hour performance features music from Star Wars and other well-known books and movies.
MORE INFORMATION: Press Release
Tickets: Available at the Cole Auditorium Box Office (see TICKETS for more details). No advance reservation needed for tickets. Cash/Check/Credit Card accepted. No credit card charges for sales less than $15.00. Online sales NOT available for this performance. Tickets available on the night of the performance.
Repertoire:
Waltz from The Sleeping Beauty
Overture to La Cenerentola
Beauty and The Beast Overture
Star Wars: Princess Leia's Theme
Music from Chronicles of Narnia: The Lion, the Witch and the Wardrobe
Music from Frozen
Star Wars: Suite for Orchestra (I. Main Title)
Highlights from Moana