RichmondCC, Excelsior Create Pathway to Bachelor's Degree for Substation Graduates
June 15, 2018 - Richmond Community College and Excelsior College recently signed an agreement that will make earning a bachelor's degree more convenient and affordable for graduates of the Electric Utility Substation and Relay Technology (EUSRT) program.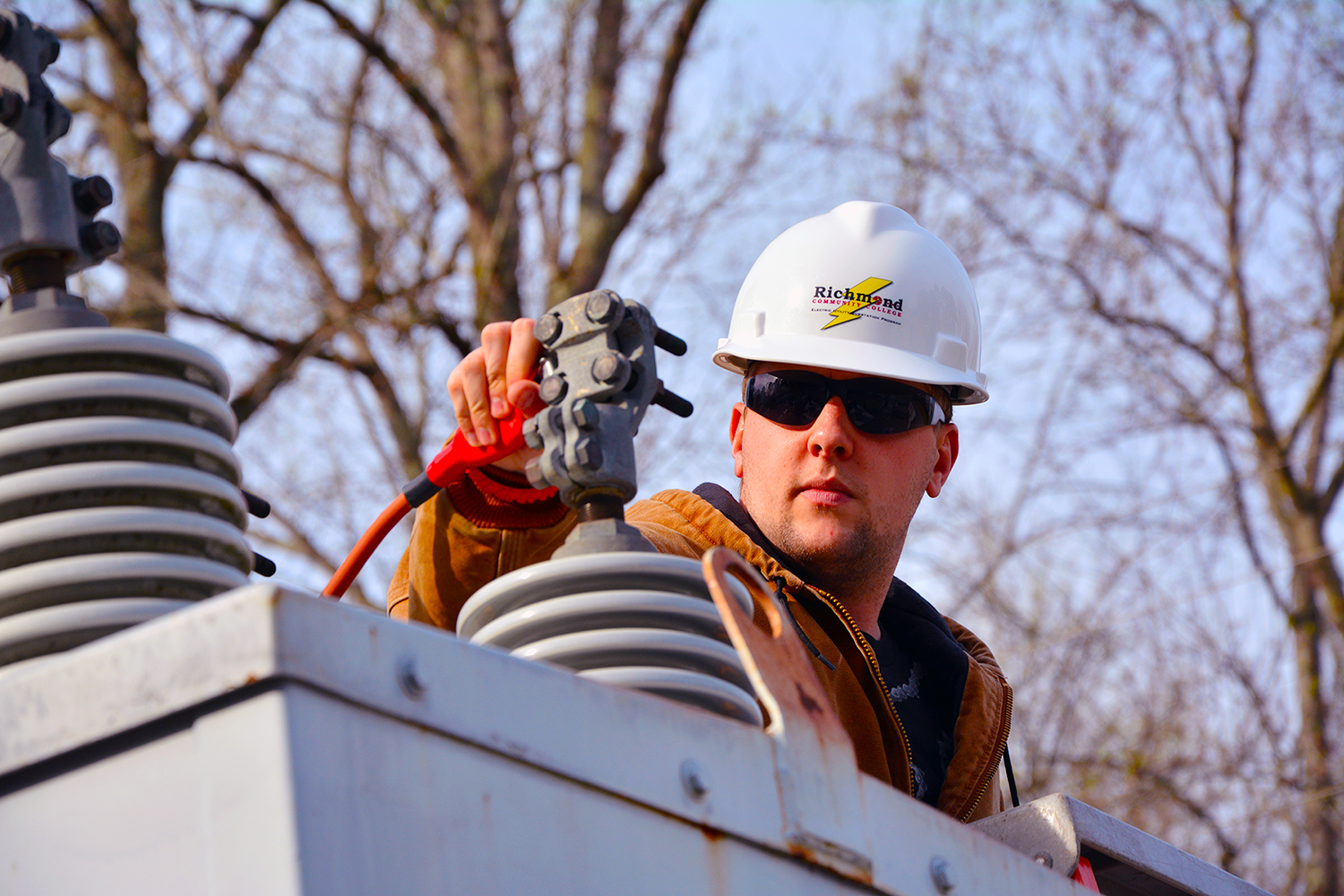 According to the articulation agreement with Excelsior College, RichmondCC students who complete an associate degree from the EUSRT program can transfer directly to the private college to pursue a bachelor's degree in one of two online programs: Electrical Engineering Technology or Technology Management/Electrical Technology.
Excelsior is a private, non-profit, accredited institution whose mission is to provide access to higher education to those underserved or unable to take advantage of traditional models of learning.
"Our EUSRT program has a 100 percent job placement rate, so this is a great opportunity for graduates of this program to further their education while they're working," Dr. Dale McInnis, president of RichmondCC, said. "We encourage all our students to never stop learning and building upon their education, so I am excited about this partnership with Excelsior and the many benefits it brings to our graduates."
Under the agreement, a student from RichmondCC can transfer up to 90 credits to Excelsior and will not have to pay an application fee, which amounts to a 50 percent in savings.
In addition to the transferability of credit and application savings, as part of the Regional Center of Nuclear Education and Training (RCNET) and Excelsior partnership, and through RichmondCC's EUSRT program partnership with RCNET, graduates can take advantage of all other benefits:
Free, tentative evaluation of college credits prior to applying
20 percent discount on tuition and fees on undergraduate tuition and a 15 percent discount on master's degrees
Credit-by-examination, portfolio assessment, credit for military and industry training
Financial aid and scholarships
RichmondCC's partnership with Excelsior is one of many similar agreements the College has with private universities located throughout the country. RichmondCC also offers a seamless transition to all 16 public schools in the North Carolina University System.
For additional information about transfer opportunities available through RichmondCC, contact Director of Career and Transfer Services Patsy Stanley at (910) 410-1830 or email pjstanley@richmondcc.edu.