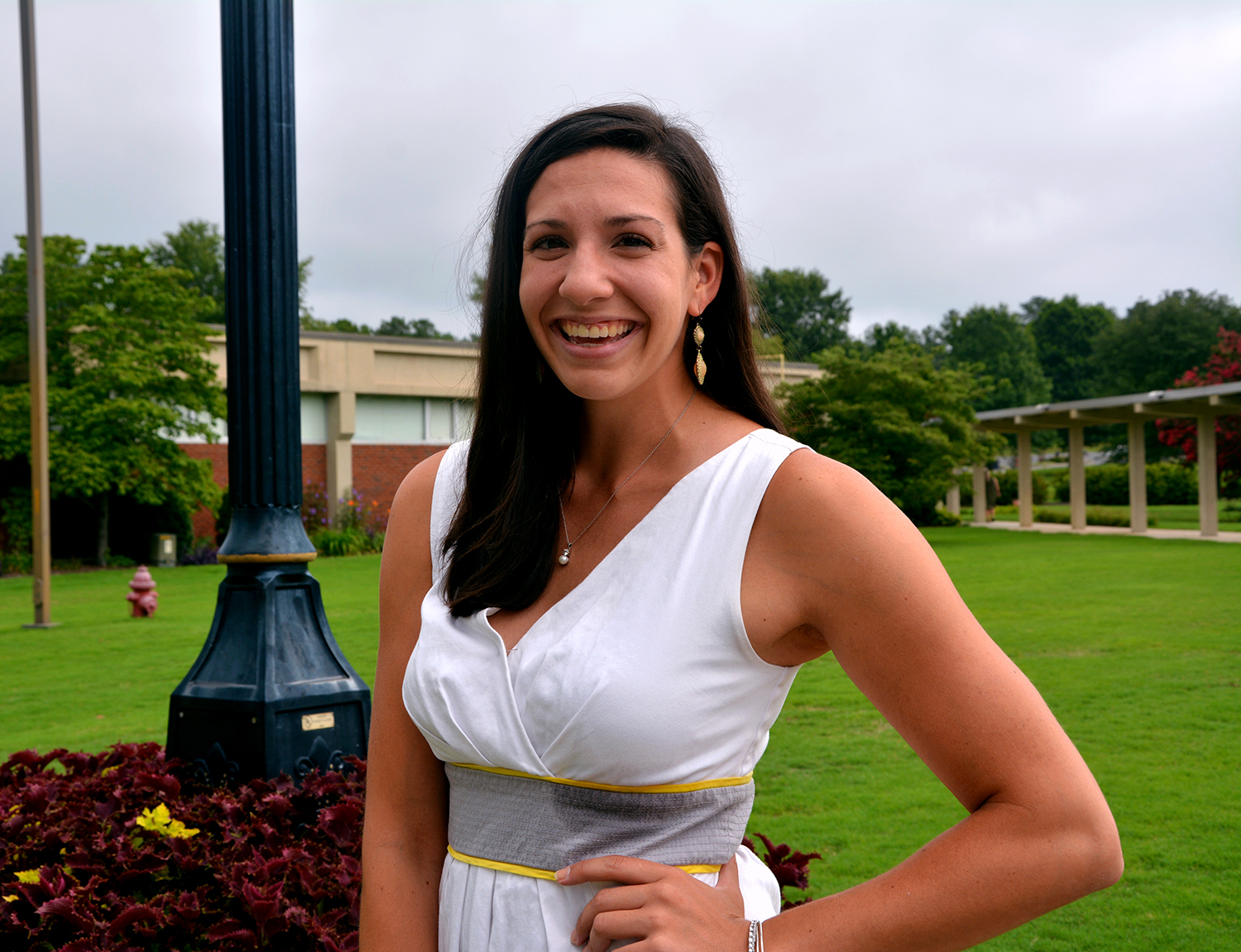 July 30, 2018 – Seventh-grade teacher Rebecca Pierce of Rockingham has always been interested in planning and coordinating special events, but she had no formal education or training in this area. When she discovered that Richmond Community College offered a certificate in Project Management, she jumped on the opportunity to enroll in the program.
"I had been searching for a program such as the project management program for a while, and was thrilled to find that RichmondCC had just what I was looking for," Pierce said. "Additionally, the fact that the campus is so close, the courses I needed were available online, and they were at a price I could afford, made my choice to enroll in this program simple."
Pierce is a member of the Richmond Young Professionals group and has been involved in other special event planning for that group and others.
"I have always been interested in event planning and coordinating, and in the special operations that businesses and/or organizations undertake. Fortunately, I have had the opportunity to involve myself in many of these events before. However, I have always felt that a formal education in these areas could help me take these events and programs to the next level," Pierce said. "This passion and desire to obtain more education lead me on a search for programs such as the Project Management college certificate program. Once I discovered that our local community college hosted this program, I knew that I was going to enroll."
Pierce said the information she learned in the program also helped her in her role as a teacher.
"It is amazing how applicable project management skills, processes, templates and documents can be to nearly every job field. I know for me personally, it did not take long at all to realize the connections between what I was learning in my college courses and what I currently do every day as a teacher," she said. "The information I learned in this program helped me to become more organized and efficient in my daily tasks and provided me with a new perspective on how to handle the planning and execution of special events hosted throughout the school year."
Pierce said the Project Management program at RichmondCC would benefit many people in their everyday jobs, and because it is offered online, it is easy for someone who is working to complete the classes.
"Having the entire program online is a huge benefit to individuals who also have a full or part-time job. Plus, the cost of the program is very affordable," she said. "I strongly believe the information in this program can easily be applied to nearly any career field. This program would be a benefit to many, even those not looking specifically into project management."