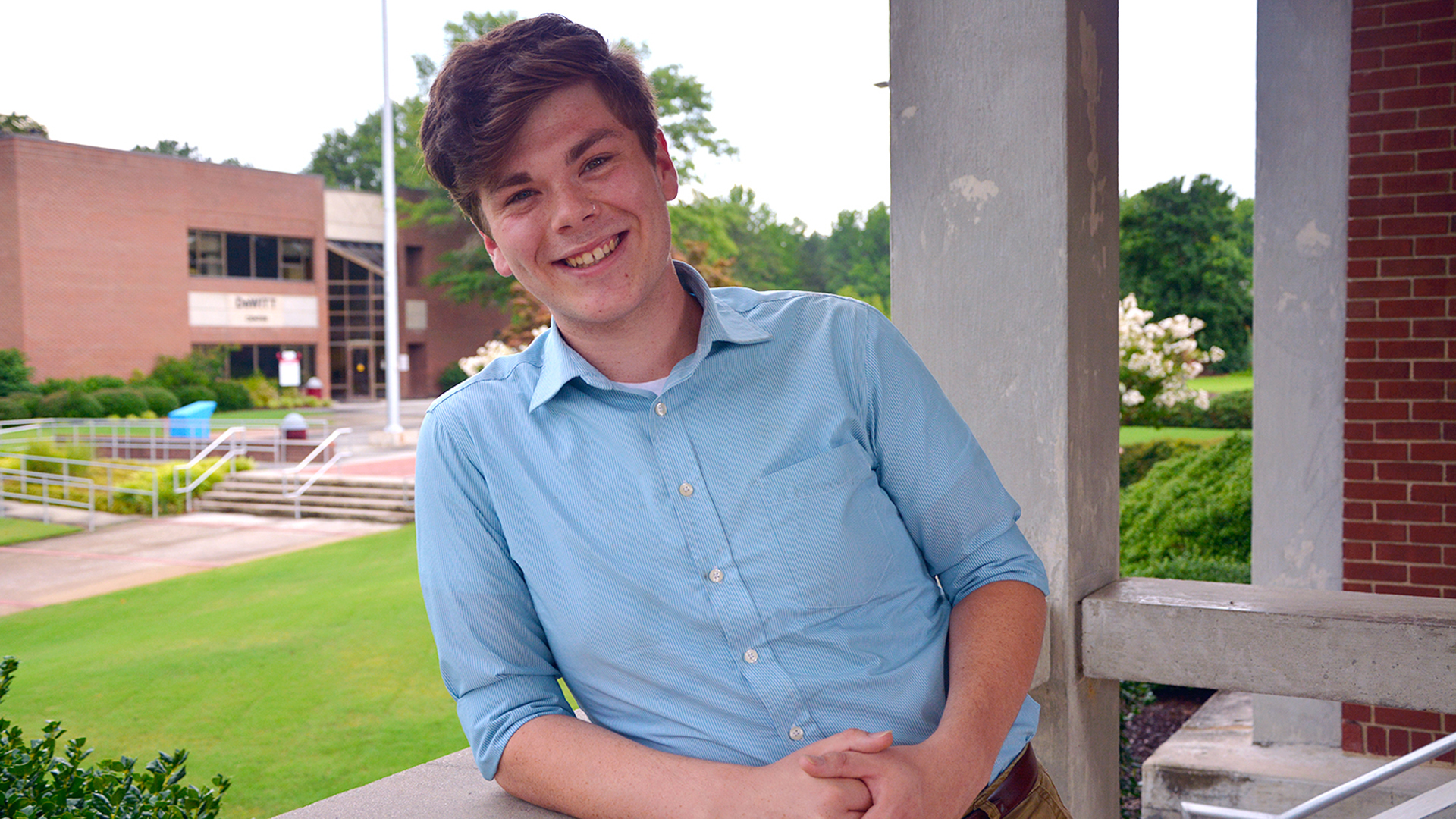 Sept. 4, 2019 – Drew Coleman always knew he was good with numbers and math, but it wasn't until he took his first accounting class at Richmond Community College that it all clicked for him. His career path was clearly in accounting and finance.
"Initially, I went to RichmondCC just to get my two-year degree with no real plan after that," Coleman said. "I took my first financial accounting class with Mrs. Jennifer Lambeth, and I fell in love with it. Once I took a managerial accounting class with Mrs. Matilda Davis, that just sealed the deal even more. I knew accounting is where I needed to be."
After graduating from RichmondCC in 2016 with his Associate in Arts degree, he transferred into the Business Administration program at N.C. State University and majored in accounting. He graduated with his bachelor's degree in December 2018.
Coleman recently completed an internship with Charlotte accounting firm CohnReznick, where he performed audits on public housing authorities and affordable housing agencies for elderly, disabled or low-income residents. The firm was pleased with Coleman's performance and has extended the offer for a full-time position once he has a master's degree and becomes a certified public accountant (CPA).
So Coleman is now headed to Western Carolina University in Asheville to advance his education and gain the credentials he needs to get the full-time position with CohnReznick.
Right Resource, Right Here
Coleman didn't appreciate the educational resource he had right here in Richmond County when he graduated Richmond Senior High in 2014, so the Rockingham native chose to go somewhere else for his first semester of college.
"I was so eager to run after high school that I wasn't able to see what I had right here at Richmond Community College. But once I did get here, I fell in love with it. I started tutoring and getting involved with the Student Government Association," Coleman said.
Coleman took a few dual enrollment classes at RichmondCC while in high school, but looking back now, he wishes he'd taken more so he would have had an even bigger jump on his college education while the classes were free.
The Career & College Promise program allows high school students to take college classes for free at RichmondCC. In the 2017-18 academic year, Richmond and Scotland County families saved $960,716 by taking 12,641 credit hours in high school for free as part of the Career and College Promise program.
No Place Like Home to Get Started
Now living in Asheville and starting the master's program at Western Carolina, Coleman is quick to let others know how RichmondCC was an important part of his journey.
"After I graduated high school, I was eager to go straight to a university, but in my opinion now, that's not a good idea because of the amount of money you save by coming to a community college first," Coleman said. "There's no place like home. That took me a while to figure out."
There's especially no place like home when there's an educational gem right in your backyard. If you'd like to learn more about RichmondCC and how it can be a part of your educational journey or the RichmondCC Guarantee, call (910) 410-1700 or apply online!