6-Month Evening Course
Class Dates: Feb. 7 - Aug. 5, 2022
Discounted Course Price: $199 (Class Value: $1,663)
Limited time pricing includes:
Course fee (value $180)
Book (value $1,020)
Lab fee (value $150)
Uniforms (value $300)
Insurance (value $13)
This program gives students essential skills required for entry-level employment as law enforcement officers with state, county, or municipal government, or with private enterprises.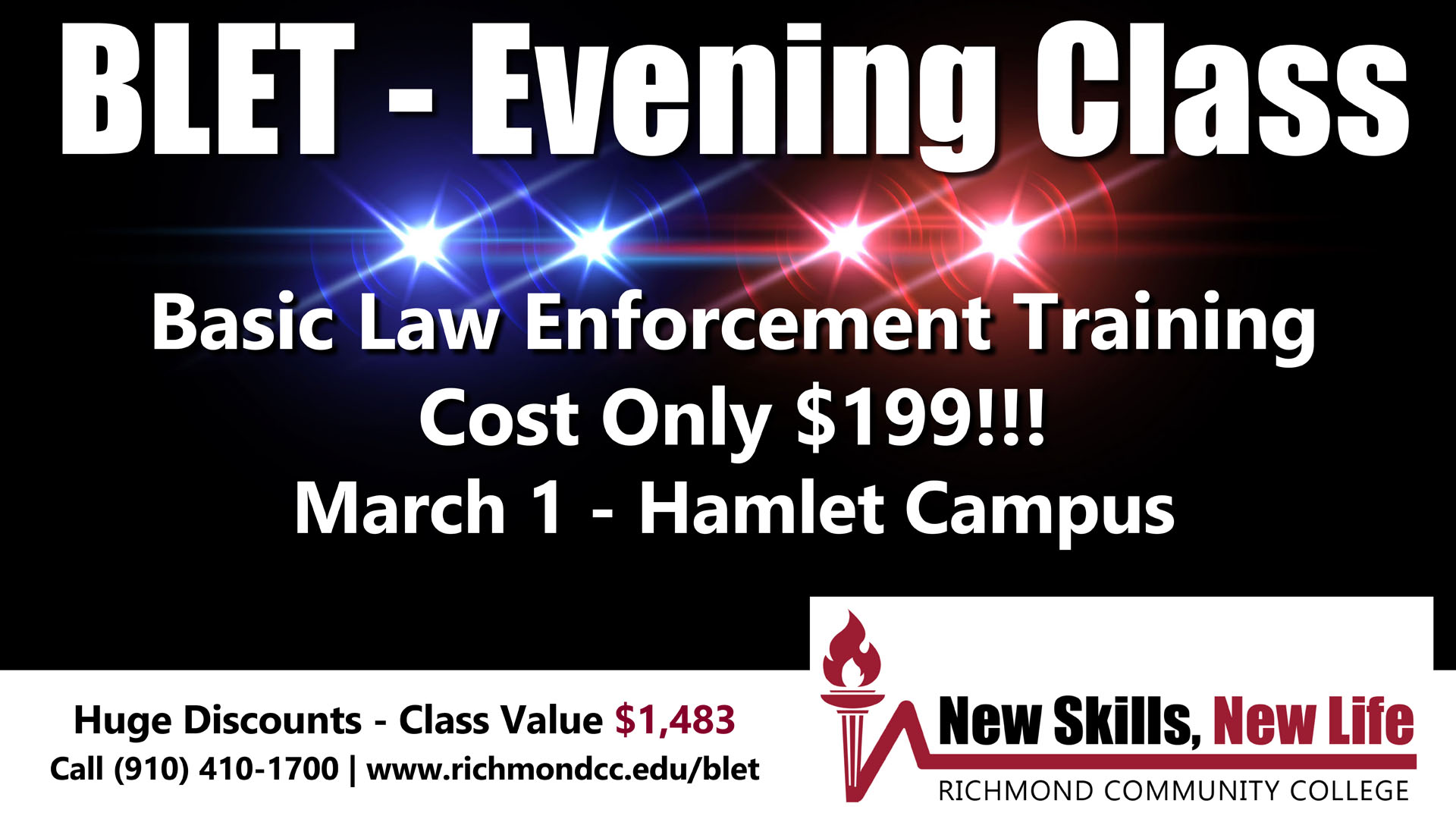 The program utilizes N.C. Criminal Justice Training and Standards Commission mandated topics and methods of instruction.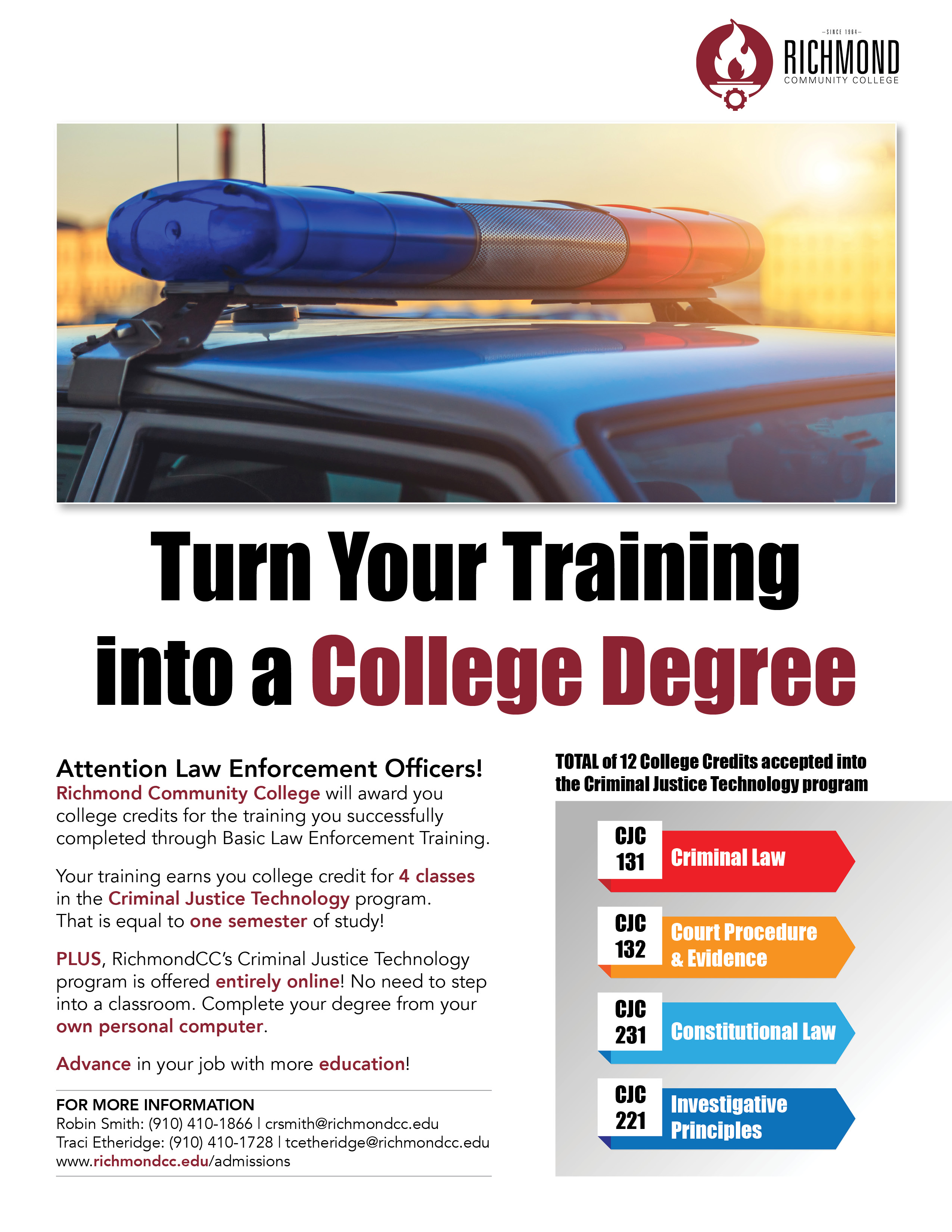 General subjects include, but are not limited to, criminal, juvenile, civil, traffic and alcoholic beverage laws; investigative, patrol, custody, and court procedures; emergency responses; and ethics and community relations.
Application packets are available from the Richmond Community College receptionist in the Lee Building on the Hamlet Campus or the Honeycutt Center at the Scotland County Campus.
*RichmondCC will award 13 college credit hours in the Criminal Justice program to students who successfully complete BLET. This is equal to one semester of the associate degree program.
Complete the application to receive the New Skills, New Life pricing here: Application
For more information, or to sign up contact:
Holly J. Collins
Director of Program Development and Pre-Employment Services
Richmond Community College
PO Box 1189
Hamlet, NC 28345
(910) 410-1704