Classes for Engineers and Designers
Auto CAD
Auto CAD will prepare you for a career as a drafter/designer.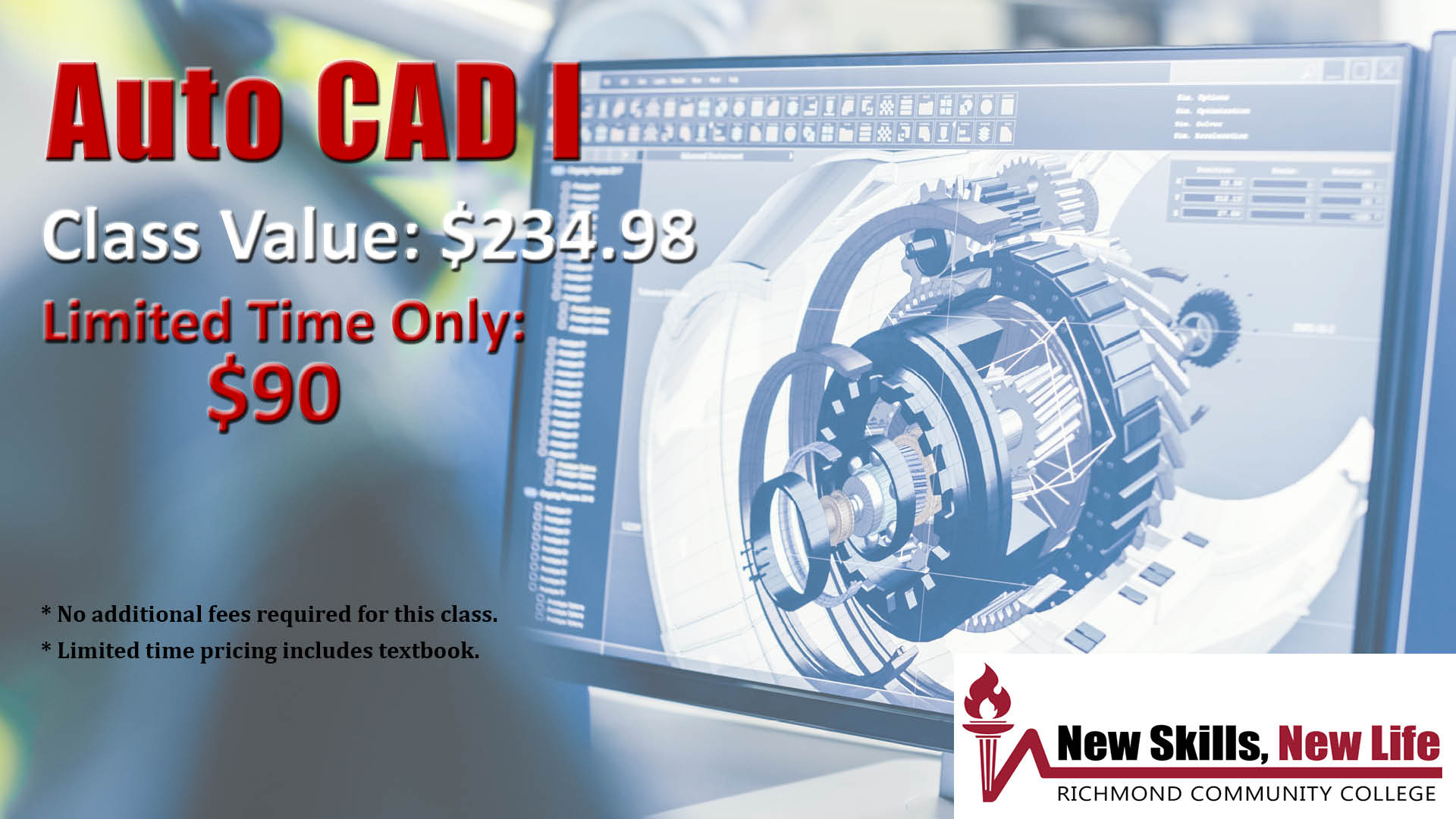 This online course introduces you to Computer Aided Drafting (CAD), a software program that allows you to draft construction documents, explore design ideas, visualize concepts through renderings, and simulate how a design performs in the real world. Upon completion of this introductory course, you will be able to produce and plot a CAD drawing.
This class does have computer system requirements.
2021 Class Date: Jan. 24 - May 8, 2022 - Online Course
TOPICS
2-D and Isometric Drawings
Editing
File Management
Plotting
WIDE-RANGE OF CAREER OPPORTUNITIES
CAD is an important industrial art extensively used in many fields, including automotive, shipbuilding, aerospace, architectural design, prosthetics and many more. CAD is also widely used to produce computer animation for special effects in movies, advertising and technical manuals.
COST
$180, plus textbook
Textbook can be purchased online through the RichmondCC Bookstore by visiting www.richmondccshop.com.
To SIGN UP
Contact Alicia Butler
(910) 410-1706
ambutler979@richmondcc.edu
Complete application to register for this class here: Application
Complete the application for the New Skills New Life Pricing here: Application