RichmondCC Business Graduate Returns to Work on Second Degree
February 15, 2021 – Abdelaziz Aldeek began playing soccer when he was 2 years old.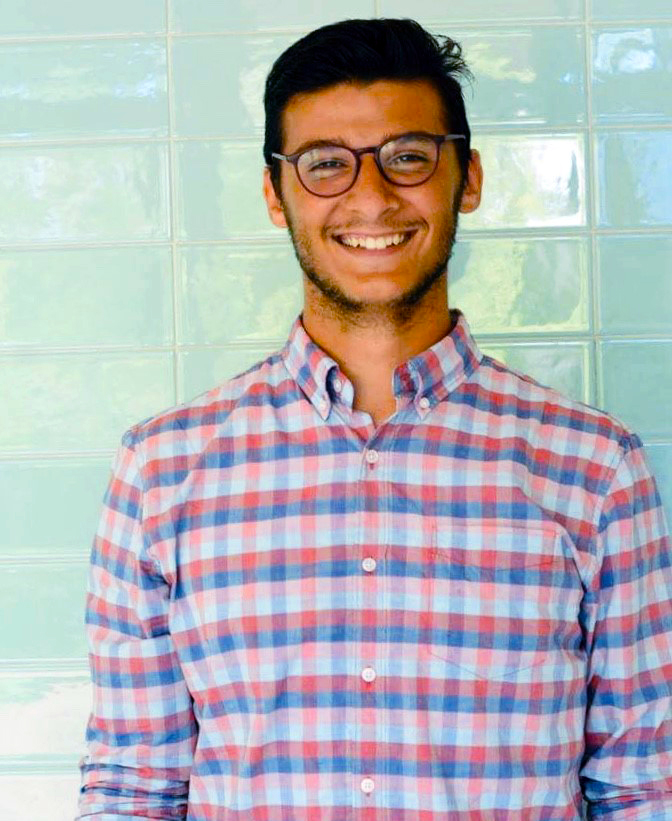 By age 10, he was recruited to play for a European team based in Milan, Italy. Since then, the 23-year-old who was born in Jordan but raised in Kuwait has traveled his way to five continents and more than 35 countries doing what he loves: playing soccer.
However, Aldeek has not neglected his education. He came to the U.S. on a soccer scholarship for a university in North Carolina.
"I was seeking a business degree and later realized that the school and I weren't a good fit," Aldeek said. "I'm seeking accelerated courses that focus on reality and less on hypotheticals."
Aldeek decided to switch gears and come to Richmond Community College. In December 2020, he completed the Associate in Business Administration degree, while also obtaining several certificates along the way, including accounting specialist, business administration and entrepreneurship.
"RichmondCC gave me the ability to slowly adapt to the real world faster than I would at a four-year school. I have tried both, and let me say, some of what I learned in the business classes at RichmondCC made an immediate impact on how I view a workplace environment or a professional setting," Aldeek said. "I would definitely recommend RichmondCC to others."
Aiming for Another Degree
Aldeek, who now lives in Rockingham, is back at RichmondCC this spring semester to complete an Associate in Accounting and Finance degree.
"I was so far ahead in the accounting program thanks to the correlation between the classes in the Business Administration program that it only made sense for me to come back and finish the program," Aldeek said. "Secondly, it was the convenience that RichmondCC offered with a mixture of online and seated classes. Hopefully, I will be done with this degree within a year."
Matilda Davis, the Accounting and Finance instructor at RichmondCC, described Aldeek as an excellent student.
"I am trying hard to get him to be an accounting tutor for the Academic Success Center," Davis said.
The Academic Success Center offers free tutoring to students who may need extra help in a particular subject or class. It often employs high achieving students to be tutors.
Future Goals
Aldeek hopes to one day own a restaurant, so learning about business operations and real estate ownership is his focus.
"My goal is to never stop learning," Aldeek said. "With how the world is going, there is no harm in seeking higher education."
Make RichmondCC Your Destination
To learn more about RichmondCC and its business programs, call (910) 410-1700 or complete a free application for admission online. Additional classes for the spring semester will begin March 25.