Tutoring Services at the Academic Success Center
All of us at Richmond Community College want our students to succeed, and we're committed to inspiring and allowing them to do so. With this in mind, we offer free tutoring services to any student who is interested in being tutored. At our Ac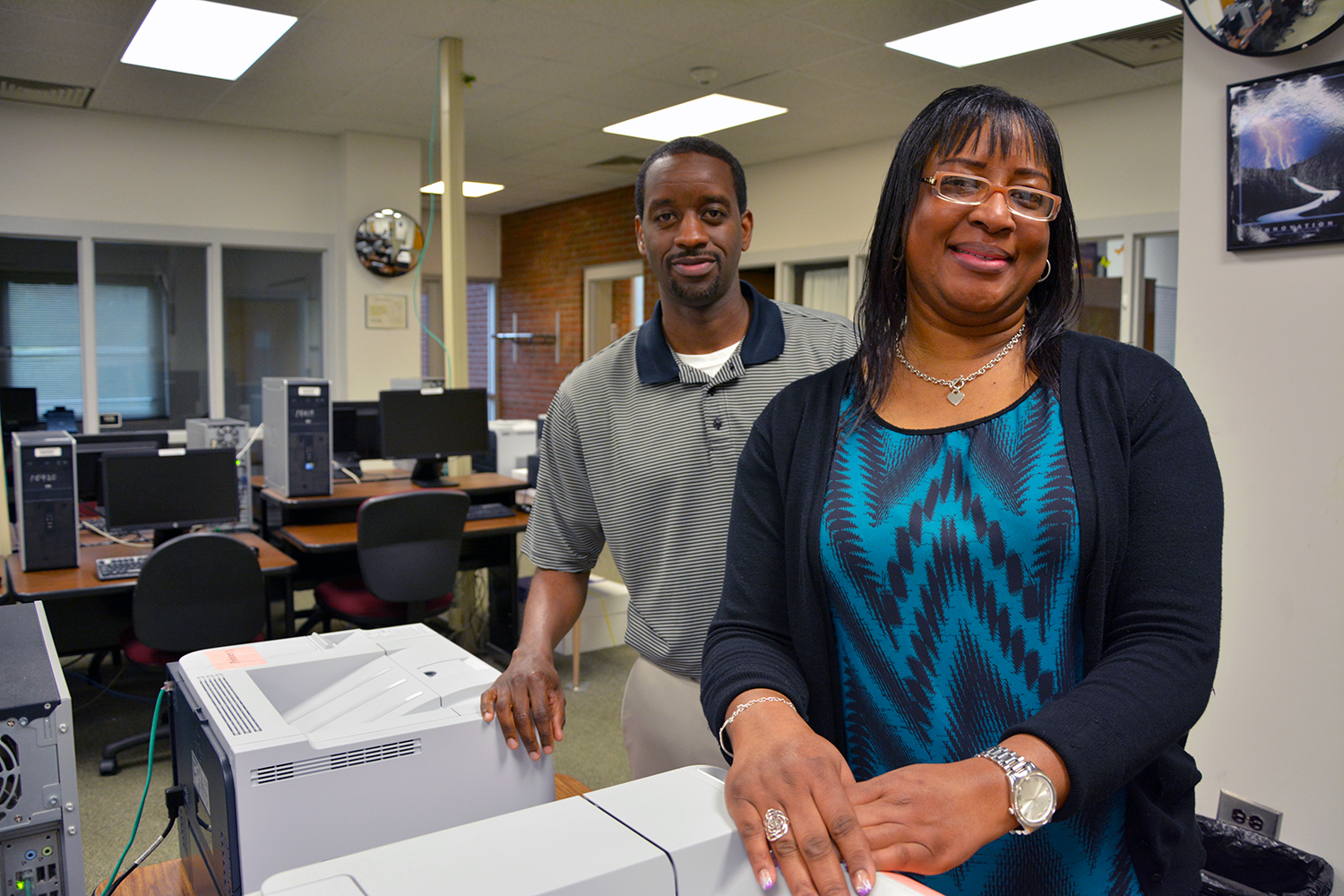 ademic Success Center you will be provided with personal, one-on-one tutoring or small group sessions. Reinforcement and skill drill are also available in the form of computer, written and video tutorials.
Have you taken the Accuplacer placement test once and are not happy with your score? Do you need a little help to increase your math or reading comprehension score? Our Academic Success Center can help you increase your scores!. Contact us today to take advantage of these FREE tutoring services before classes begin. Tutoring services are available at both our main campus in Hamlet or the Honeycutt Center in Laurinburg.
We encourage faculty members to send students to our Academic Success Center in the J. Richard Conder Learning Resources Center (LRC) for tutoring, skill labs or remedial work. Faculty are asked to complete referral cards for students to be tutored, and to identify specific academic weaknesses, as well as make suggestions for tutorial materials and/or techniques. Students will be assigned a tutor only when a referral card has been received by an Academic Success Coordinator. See Referral Form below.
Academic Success Center
Coordinators
SheVonne Lockhart: (910) 410-1755
June Wright: (910) 410-1896
Hours of Operation
Fall & Spring: 7:30 a.m. to 9 p.m. Monday - Thursday & 7:30 a.m. to 2:30 p.m. Fridays
Summer: 7:30 a.m. to 9 p.m. Monday - Thursday
Refer One of Your Students to Be an RCC Tutor
At Richmond Community College, we also encourage our faculty to recommend outstanding students who would be exceptional tutors in a subject area. Although RichmondCC relies on student tutors, professional tutors may be employed if needed. See Referral Form below.
Online Tutoring Services
Have access to tutoring services anytime, anywhere you have an Internet connection through Upswing® Coach. Sessions are real time audio, video, chat and virtual white board. Upswing is available as a free service to RCC students. Log in to Upswing.
ADA Testing Services
In the event special testing services are needed for an ADA student, a formal request for special test administration must be submitted to the Academic Success Center Coordinator at least 24 hours in advance.
Proctoring Service
Appointments are scheduled using the UNC Online Proctoring Network website. Richmond Community College provides this service for a fee of $25 per test. The fee is payable to the Business Office located in the DeWitt Building on main campus, (910) 410-1801. A paid receipt must then be presented to the Academic Success Center staff.
UNC - Pembroke and Gardner Webb exempt
Proctoring hours
Monday - Thursday: 11 a.m. to 7 p.m. (test to be completed by 8:45 p.m.)

NOTE: cell phones and other electronic devices are not permitted to be brought into the center unless stated in exam directions (cell phones may not be used as calculators). You will not be allowed to take your exam without a current picture identification card.
---
Learn more about all of our unique programs at Richmond Community College, from workforce development to adult education to college and career readiness, and easily start your application process online. If you're already a student at RCC, explore our counseling, disability and other student services to find out how we can help you succeed in furthering your education.
Richmond Community College has been serving the Richmond and Scotland County communities for 50 years with excellent education opportunities and student services, including counseling, disability and tutoring services, in Hamlet and Laurinburg, NC.