Human Services Graduate Draws on His Past to Help Others Beat Addiction
March 18, 2021 - Many people in Benny Dimery's life didn't expect him to achieve anything. And for a time, when he was abusing drugs and alcohol, it looked like they might be right.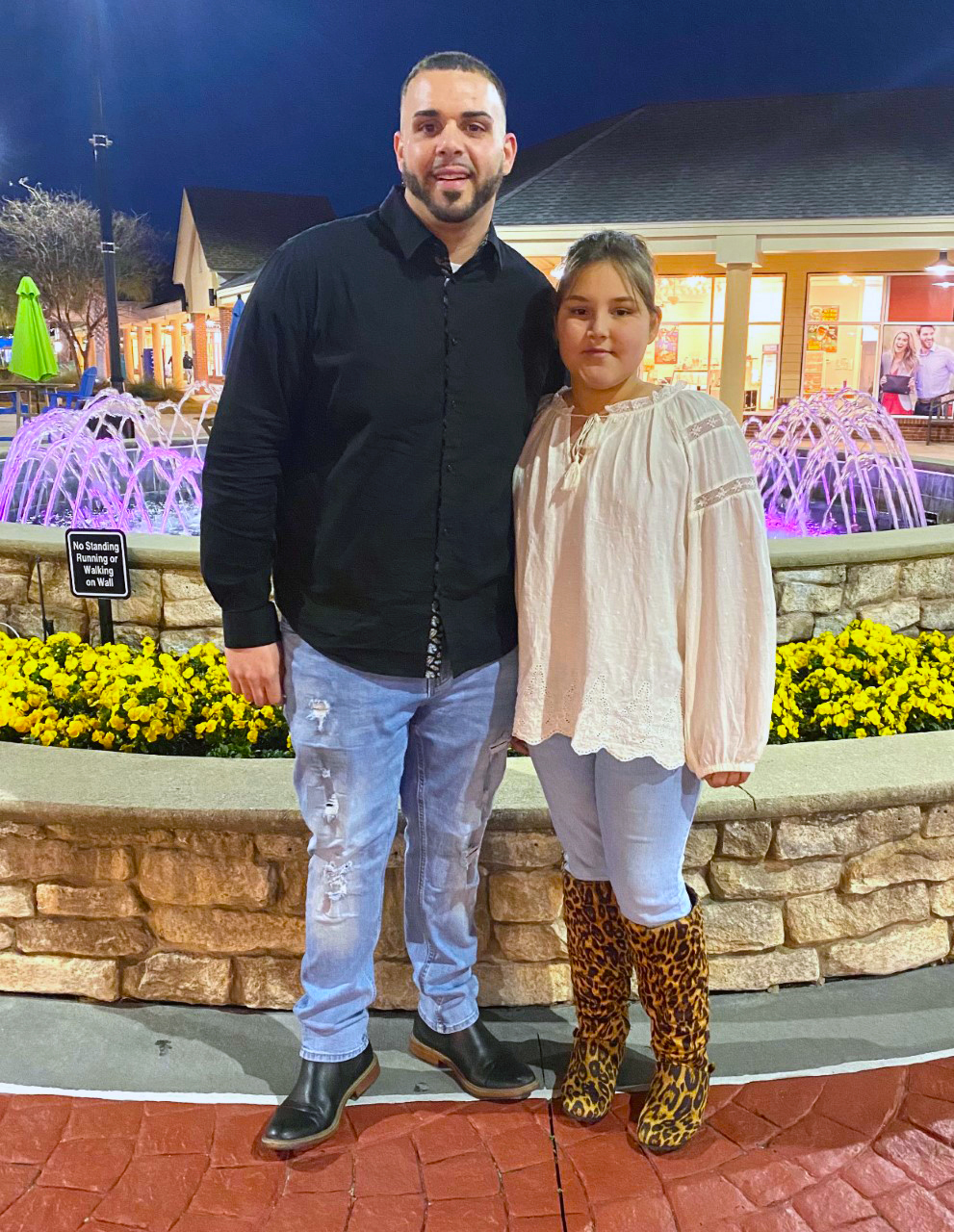 Dimery, however, turned his life around in 2015, and he has now made it his goal to help others mired in substance abuse and addiction get their lives turned around as well. A 2018 graduate of Richmond Community College's Human Services Technology program, Dimery is the Director of Recovery Services at PAWSS, a non-profit organization in Pembroke that helps clients who have criminal charges stemming from substance abuse avoid prison. He has worked to earn a number of certifications, such as Peer Support Specialist and Recovery Coach, that allow him to work with people facing addiction and mental health issues.
"I currently teach SAIOP and SACOT, which are all intensive substance abuse classes," Dimery said. "I'm also a Certified Alcohol Drug Counselor, which allows me to facilitate groups on a clinical standpoint and address the clients' underlying issues through therapeutic approaches."
Dimery said being a recovered addict himself helps him be a better counselor.
"It's easier for people who are going through these experiences to connect with someone who has already been through it," Dimery said.
Dimery is also working on a bachelor's degree in social work from the University of North Carolina-Pembroke.
"My career goal is to obtain my clinical license in addiction, as well as open my own substance and mental health facility that centers around troubled teens and individuals who have no insurance," Dimery said.
Graduating from Scotland High School in 2007, Dimery attended RichmondCC the following year, but he dropped out soon after. He was on a downward spiral with his addictions, and he ultimately hit rock bottom.
"If it would not have been for my supportive grandparents, I would not have made it this far. They both have been my motivation," Dimery said.
His main motivation, however, has been to show his daughter, who is now 10 years old, that she can do whatever she sets her mind to and that she does not have to become a product of her environment.
"God has opened so many doors for me, and it continues to blow my mind," he said.
One of those doors was a second chance at college. Dimery returned to RichmondCC nearly 10 years after his first attempt. He knew he wanted to enroll in the Human Services Technology program and specialize in substance abuse.
"My desire was to help people who are facing and battling issues that I have overcome," Dimery said. "I feel like this field is my calling. Everyone cannot empathize with individuals who are considered an addict."
As a single father, Dimery faced many obstacles while attending RichmondCC. He was working full time, and he was helping take care of his grandfather who was diagnosed with cancer. Fortunately, his grandfather was there to see him graduate from RichmondCC in 2018 and will hopefully see him graduate from UNCP this year.
"Richmond changed my life forever. Before, I was always limited to the places that I could work because of my past and background. I always felt as if I had to settle for less," Dimery said. "Since I have gotten my degree, I am able to choose where I work and what I work for. It empowered me to continue to move forward with my education and my future."
Dimery is thankful for this second chance at life. He feels obligated to show others that no matter what there is hope.
"Our past does not dictate our future," he said.