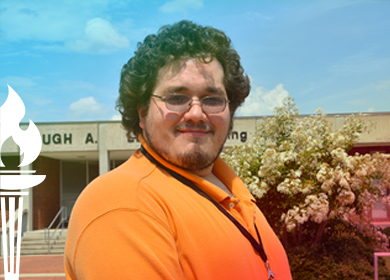 LAURINBURG NATIVE JEREMY SALZER IS A LONG, LONG WAY FROM HIS HOME, and he will be for at least the next year or two. The Richmond Community College graduate flew to Japan this summer and began teaching English to high school students of the Yamaguchi Prefecture in Japan.
Prior to leaving for Japan on Aug. 1, Salzer had been assured that he would experience culture shock. The 27-year-old, who has never lived on his own or flown in an airplane, said via email that his first week "in a foreign land and in a town where English is very limited" made him feel lost and alone.
However, Salzer is well over a month into this journey to the Far East, and he is ready to entrench himself in the Japanese culture and lifestyle.
A Major Fascination
Salzer applied for the teaching position through the Japanese Exchange and Teaching (JET) program almost a year ago. A Japanese government initiative, the program aims to enhance foreign language education and promote international exchange. The program brings college graduates of many different countries to Japan to be assistant language teachers and sports education advisors.
Participants in the program have the option to renew their stay in Japan after one year and can renew as many as four times.
Salzer learned about the program when he was a student at the University of North Carolina-Pembroke, where he transferred after earning an Associate in Arts degree from RichmondCC. Salzer graduated magna cum laude from UNC-P with a Bachelor of History and a double minor in Asian studies and art history.
"I've been a long-time fan of media from Japan: anime and manga," Salzer said, explaining that anime is Japanese animated production and manga is Japanese comics. "I have a whole bookshelf that is nothing but books about Japan."
Salzer also has studied the language by taking an introductory course to Japanese through RCC's partnering online studies program, ed2go.com. While he is not quite fluent, he feels he knows enough to be able to communicate with people, and he intends to master several levels of the language while he's in country.
Salzer is no stranger to the classroom. He served as a student tutor while at RichmondCC, and for the past two years, he had been an Adult Secondary Education instructor for the College.
"Jeremy has grown into a confident young man, and he will bring much to the students of Japan," said RichmondCC's Dean of Learning Resources Carolyn Bittle. "He was an honor student at Richmond Community College, making the president's list three times and the dean's list twice, and he was an excellent tutor to our students. This exchange program will be a great experience for him to further grow and develop, and we are proud that RichmondCC has been a part of his journey."
As a student of RichmondCC and later as a tutor for the College, Salzer learned the importance of individualized attention in education.
"Two students of the same age, from the same town, and with the same socio-economic background can be in the same class, and perform completely differently," he said. "Students need someone who is understanding, patient, and of course knowledgeable about what they are learning and the difficulties they face in the course of that learning."
The application process for the JET program took some time, but once Salzer received notice that he was selected, he had only about two months to prepare for his journey to a completely foreign country.
When asked what he'd miss most, Salzer said, "Southern cooking."
Life in Japan
Salzer is living in Hofu, a city in the southern part of Japan with a population of about 116,000. It's a cash-based society, and Salzer is having to adjust to using cash for everything.
"Money goes fast in Japan," he said via email. "Most ATMs are out of service after 7 o'clock in the evening. One night after eating dinner in town with some other exchange teachers, I was left without money to go grocery shopping."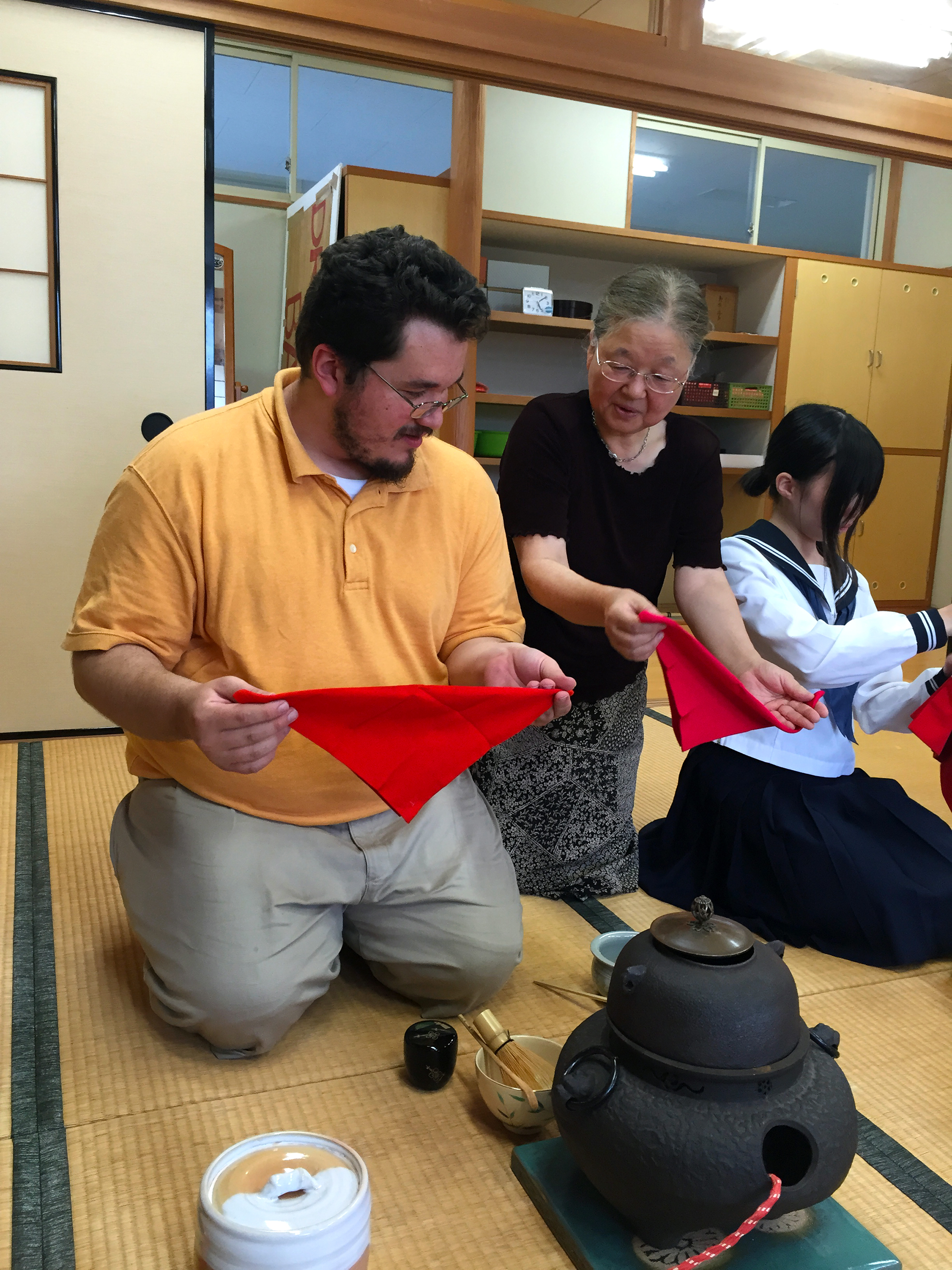 Salzer also said he is getting used to relying on public transportation versus having a personal vehicle.
"I can walk to my base school, but I take public transportation to my visit schools. Last week, I missed my train to one of my visit schools and had to wait half an hour for the next one to come," he said. " I also learned that I have to press a button by my seat for the bus doors to open and let me out at my stop."
Teaching in a Foreign Country
Salzer is serving as a teaching assistant in four high schools, one base school and three other schools he visits on a rotating basis. He is correcting student essays written in English and helping students with any written English communication they may have, such as practice essays for American college entrance exams. Besides helping students learn the English language, he talks to them about the world from which he came.
"The students are interested in my lessons, and they are responding very well to the upbeat energy I try to put out," he said.
The JET program also encourages its participants to get involved with the community and local activities. Salzer has joined two clubs and is attending a Japanese class once a week.
Salzer sees this trip as a springboard to his ultimate goal of going to graduate school for a master's degree and eventually a doctorate so he can become a professor of Japanese studies.
"I want to entrench myself in the culture that I want to learn about. I want to meet the people of the culture that I eventually want to teach," Salzer said, "and this is the first step."
A step that has taken him 6,960 miles from Laurinburg, to be exact.