The OSHA 30 for Industry course provides a variety of training topics about safety responsibilities for employees in the workplace.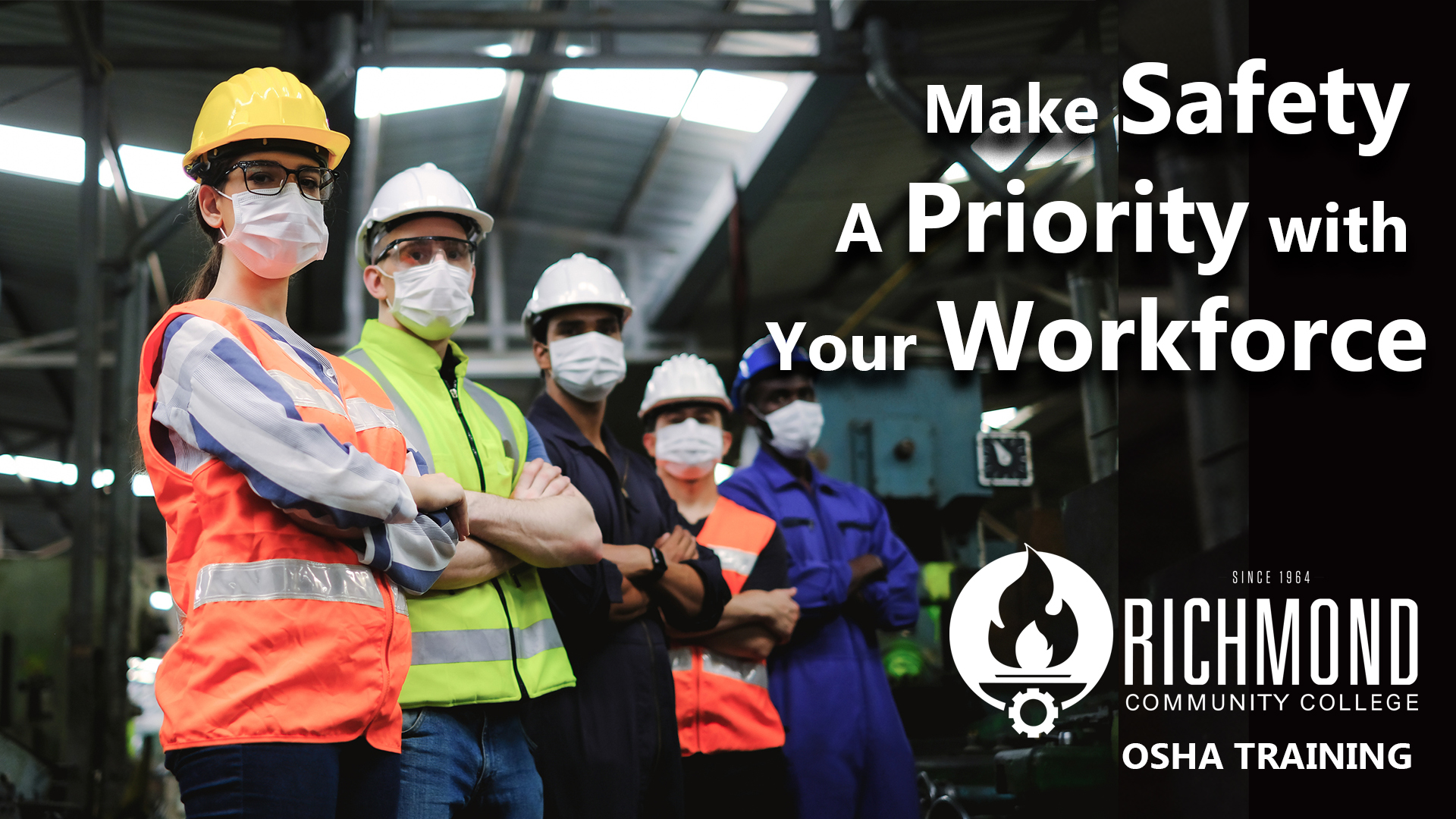 It provides instruction on health and safety awareness and will help supervisors and workers reduce the risk of workplace hazards. This class will emphasize hazard identification, avoidance, control and prevention.
Class Dates: Sept. 11 - Oct. 2 from 8 a.m. to 5 p.m.
Location: Hamlet Campus, Forte Building
Course Topic Include:
Explain why OSHA is important to workers
Explain workers rights under OSHA
Discuss employer responsibilities under OSHA
Explain how OSHA inspections are conducted
Utilize helpful worker safety
Course Fees:
Cost $125, plus $8 for OSHA card
To Sign Up
Alicia Butler
(910) 410-1706
ambutler979@richmondcc.edu