NCCER HVAC Level 1
In this class, students will get hands-on training and industry recognized stackable credentials.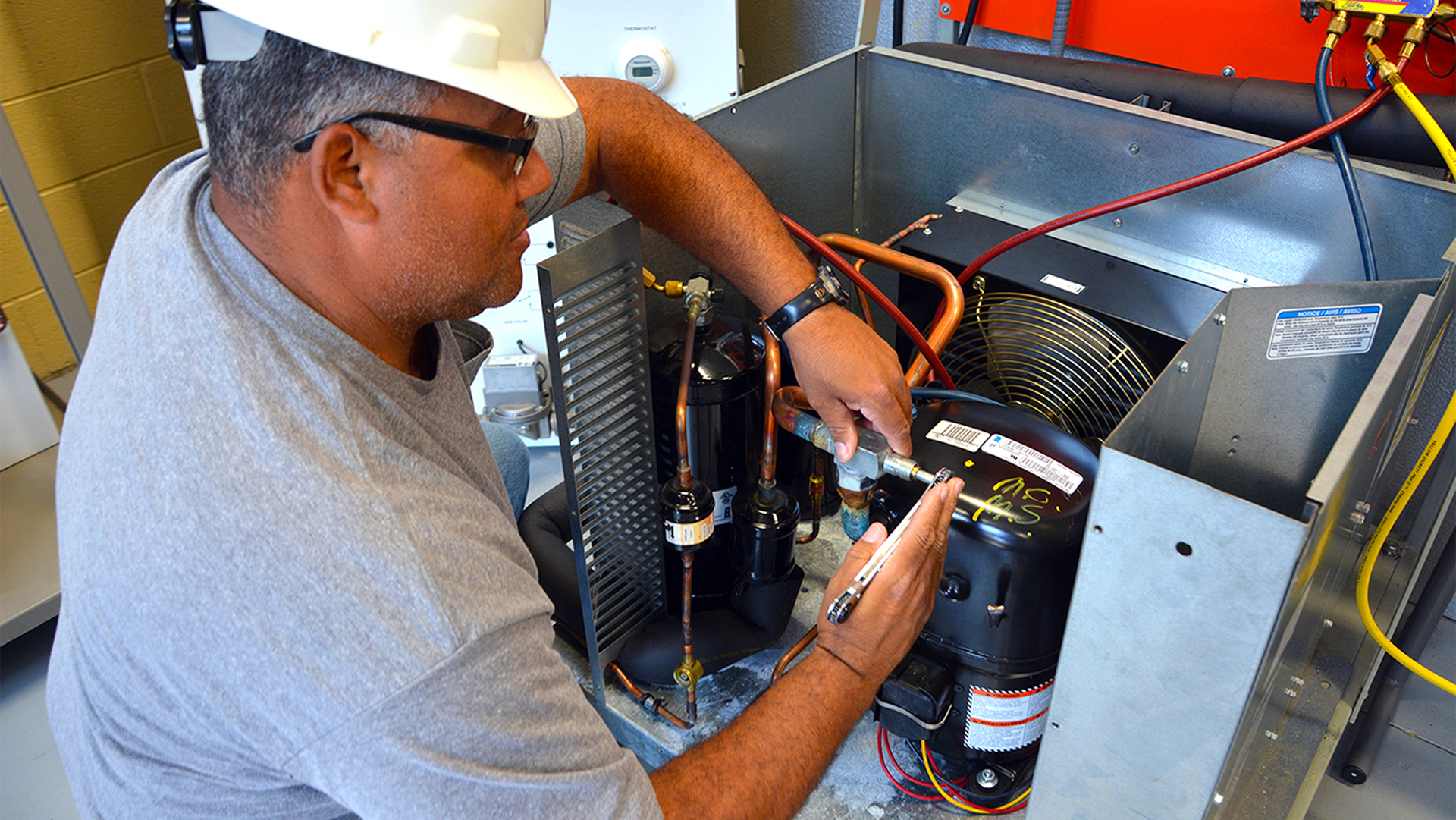 Upon completion students will have earned an NCCER Core Certification, an NCCER HVAC Level 1 Certification and an EPA 608 Certification. Students will also build a resume, develop interview skills and explore careers.
Next Class: Jan. 10 - Aug. 5, 2023
The class will meet from 5:30 to 9:30 p.m. the first Tuesday and Thursday of each month, with the exception of the week of July 4. It will also meet one Saturday per month from 8 a.m. to 3 p.m.
---
NCCER HVAC Level 2
Continue advancing your NCCER credentials in this HVAC Level 2 course. Topics include hardware and wiring terminations, control circuit and motor troubleshooting, troubleshooting cooling, troubleshooting heat pumps, troubleshooting gas heating, troubleshooting oil heating, troubleshooting accessories, zoning, ductless, and variable refrigerant flow systems, commercial hydronic systems, steam systems, retail refrigeration systems, and customer relations.
Next Class: TBD
---
Course Costs
Limited Time Pricing with New Skills, New Life Scholarship: $75 (Total value of class is $350.)
Eligible students will pay the discounted price made possible by the New Skills, New Life Scholarship. Funds are available for a limited time. In order to receive this scholarship, two applications must be completed:
Course Registration Form
Email completed registration forms to ambutler979@richmondcc.edu or bring form to the Hamlet or Scotland County Campus.
Need Help?
Contact Alicia Butler at (910) 410-1706 or email ambutler979@richmondcc.edu.