NCCER HVAC Level 1
In this class, students will get hands-on training and industry recognized stackable credentials.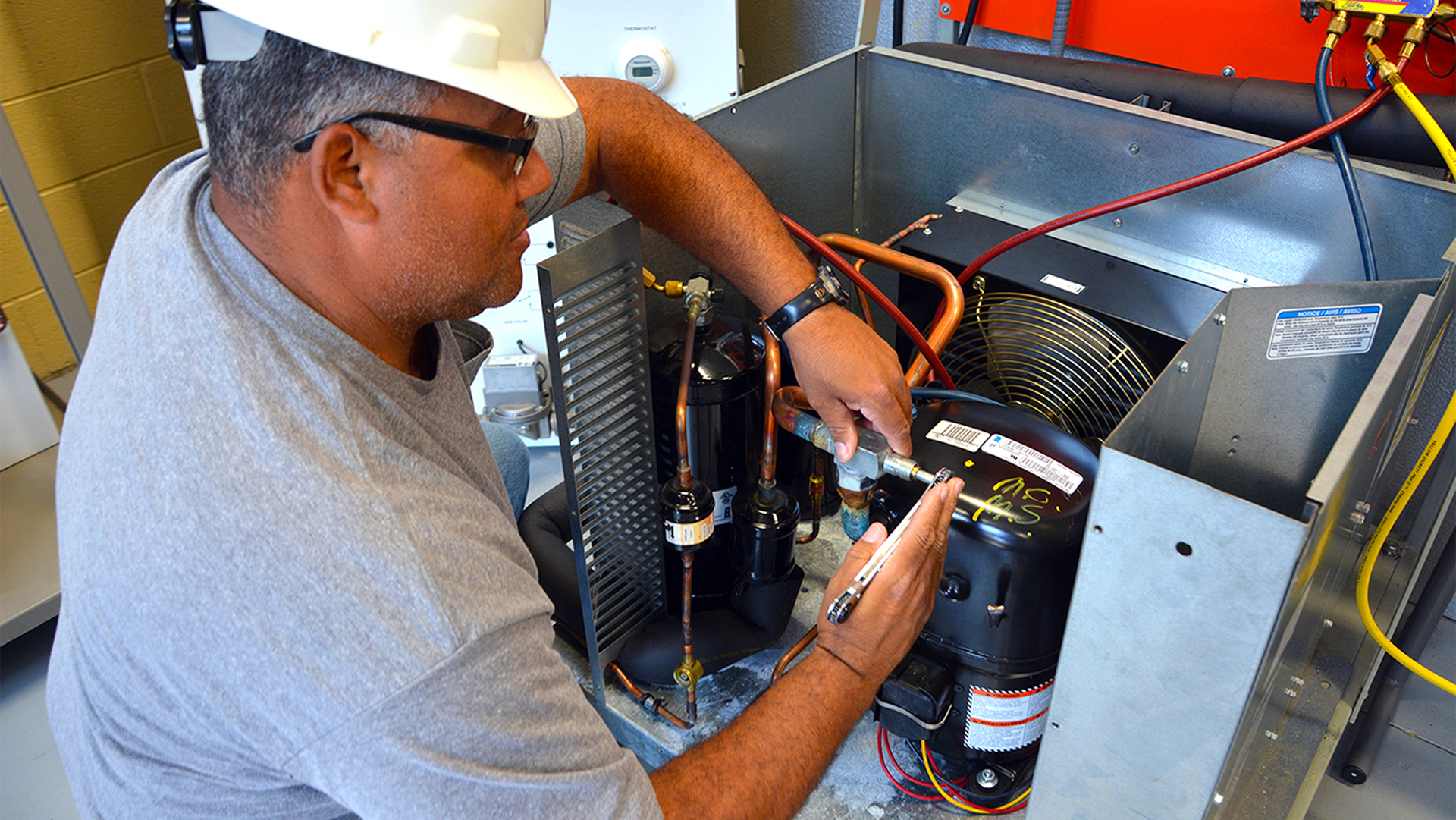 Upon completion students will have earned an NCCER Core Certification, an NCCER HVAC Level 1 Certification and an EPA 608 Certification. Students will also build a resume, develop interview skills and explore careers.
Next Class: Jan. 9 - June 22 | SCROLL DOWN FOR COURSE COSTS
Class will meet on Tuesday from 5:30 to 9:30 p.m., as well as eight Saturdays from 8 a.m. to 3 p.m. There will also be eight hours of online work required each month.
---
NCCER HVAC Level 2
Continue advancing your NCCER credentials in this HVAC Level 2 course. Topics include hardware and wiring terminations, control circuit and motor troubleshooting, troubleshooting cooling, troubleshooting heat pumps, troubleshooting gas heating, troubleshooting oil heating, troubleshooting accessories, zoning, ductless, and variable refrigerant flow systems, commercial hydronic systems, steam systems, retail refrigeration systems, and customer relations.
Next Class: TBD
---
Course Costs
HVAC Level 1 - Tuition and fees: $395 (includes 2 textbooks)
Scholarships are available to help offset the costs of the course. Two applications must be completed:
To Sign Up
Complete application and bring to either the Hamlet Campus or Scotland County Campus to register for the class. For more information, call Student Services at (910) 410-1700.
Please see our policy for refunds on continuing education classes here: Refund Policy