NCCER HVAC Level 1
In this class, students will get hands-on training and industry recognized stackable credentials.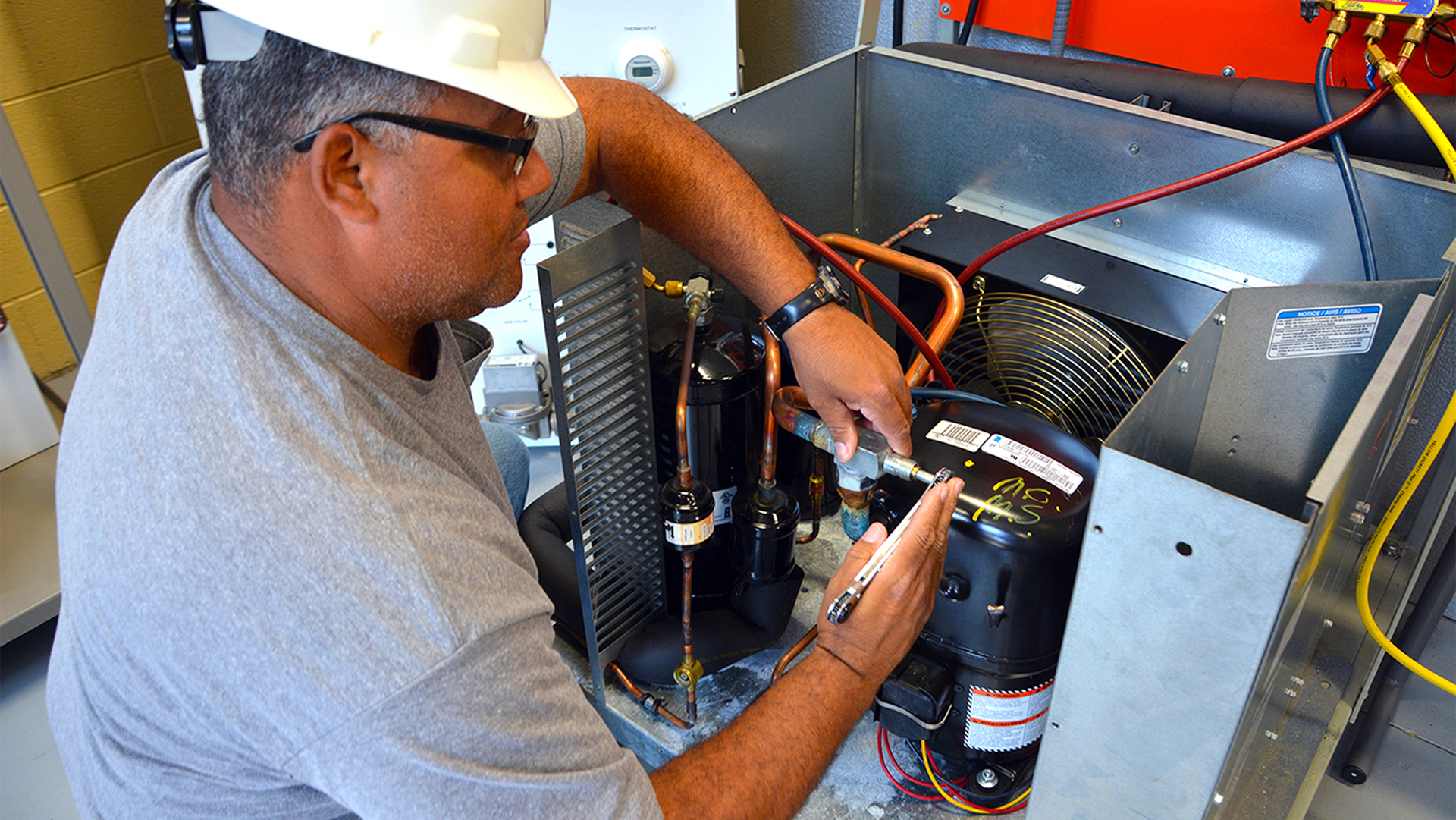 Upon completion students will have earned an NCCER Core Certification, an NCCER HVAC Level 1 Certification and an EPA 608 Certification. Students will also build a resume, develop interview skills and explore careers.
Class Information: August 24, 2021 - March 22, 2022, Tuesdays & Thursdays. 5:30 to 9:30 p.m., plus six Saturday classes from 8 a.m. to 3 p.m.:
Sept. 4
Oct. 9
Nov. 6
Dec. 4
Jan. 8
Feb. 5
March 5
Class Location: Scotland County Campus, Honeycutt Center, Room 134
Limited Time Pricing: $50 (Limited time pricing includes cost of course, text book and tool kit totaling $682.87.)
NCCER HVAC Level 2
Continue advancing your NCCER credentials in this HVAC Level 2 course. Topics include hardware and wiring terminations, control circuit and motor troubleshooting, troubleshooting cooling, troubleshooting heat pumps, troubleshooting gas heating, troubleshooting oil heating, troubleshooting accessories, zoning, ductless, and variable refrigerant flow systems, commercial hydronic systems, steam systems, retail refrigeration systems, and customer relations.
Next Class: TBA, please call for more information.
Limited Time Pricing: $50 (Limited time pricing includes cost of course, text book and tool kit totaling over $230.)
Complete the application to receive the New Skills, New Life pricing here: Application