Program Description
This curriculum prepares students to use basic engineering principles and technical skills in developing and testing automated, servomechanical, and other electromechanical systems.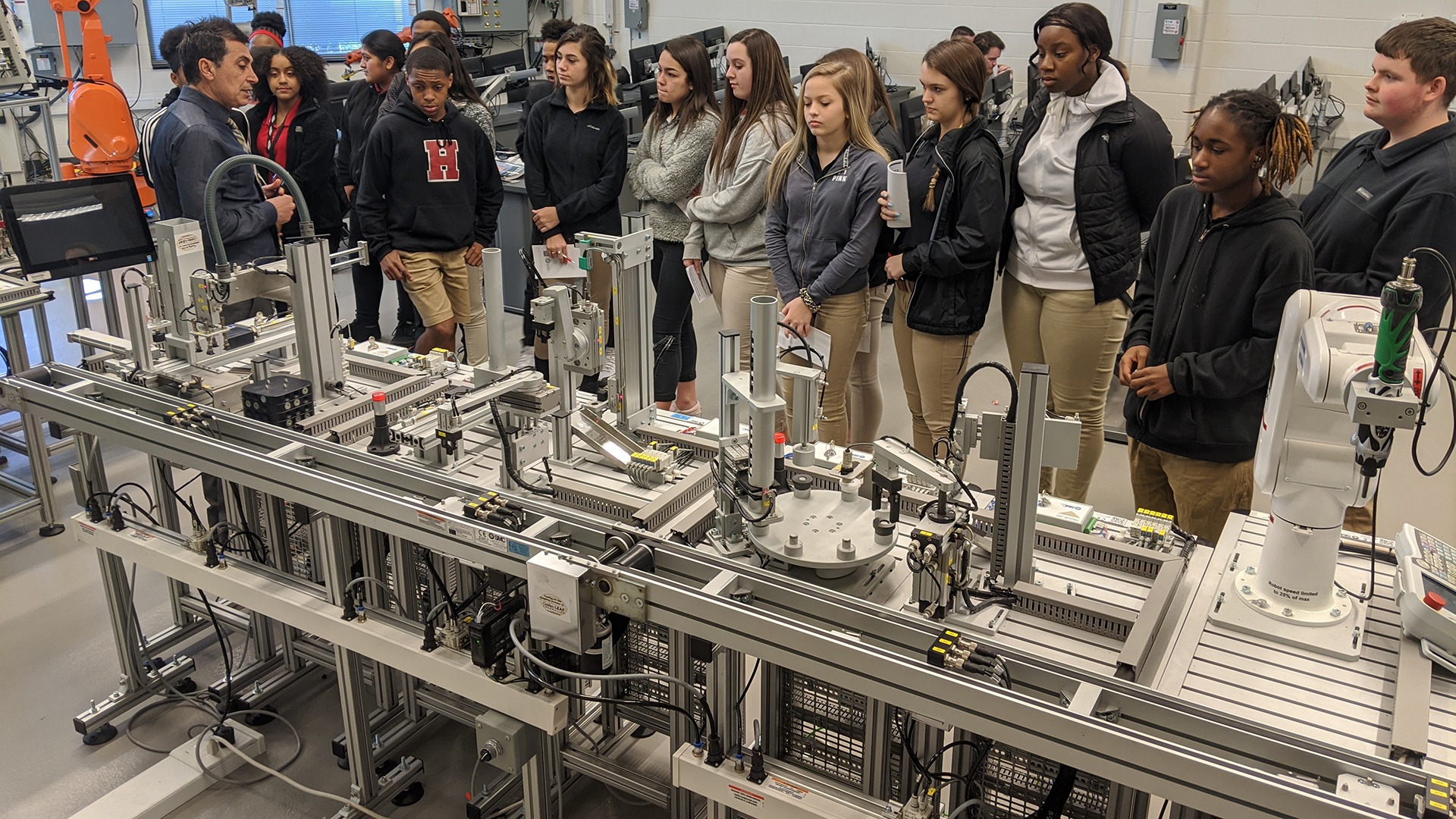 Students will receive instruction in prototype testing, manufacturing and operational testing, systems analysis and maintenance procedures. Students will gain vast knowledge of five areas of engineering: electrical and electronics; automation and robotics; instrumentation and controls; electromechanical systems; and industrial systems.
Graduates should qualify to obtain occupations such as technical service providers, materials and technologies testing services, process improvement technicians, engineering technicians, industrial and technology managers, or research technicians. Graduates should be qualified for employment in industrial maintenance and manufacturing including assembly, testing, startup, troubleshooting, repair, process improvement, and control systems, and should qualify to sit for Packaging Machinery Manufacturers Institute (PMMI) mechatronics or similar industry examinations.
For previous Program & Course Requirements, Program Completion Guides and Course Catalogs, please visit the Archives.