RichmondCC Partners with CarteretCC to Expand Reach of 911 Program
Nov. 13, 2023 - Carteret Community College has partnered with Richmond Community College to offer a new 911 Communications & Operations program to Carteret County residents.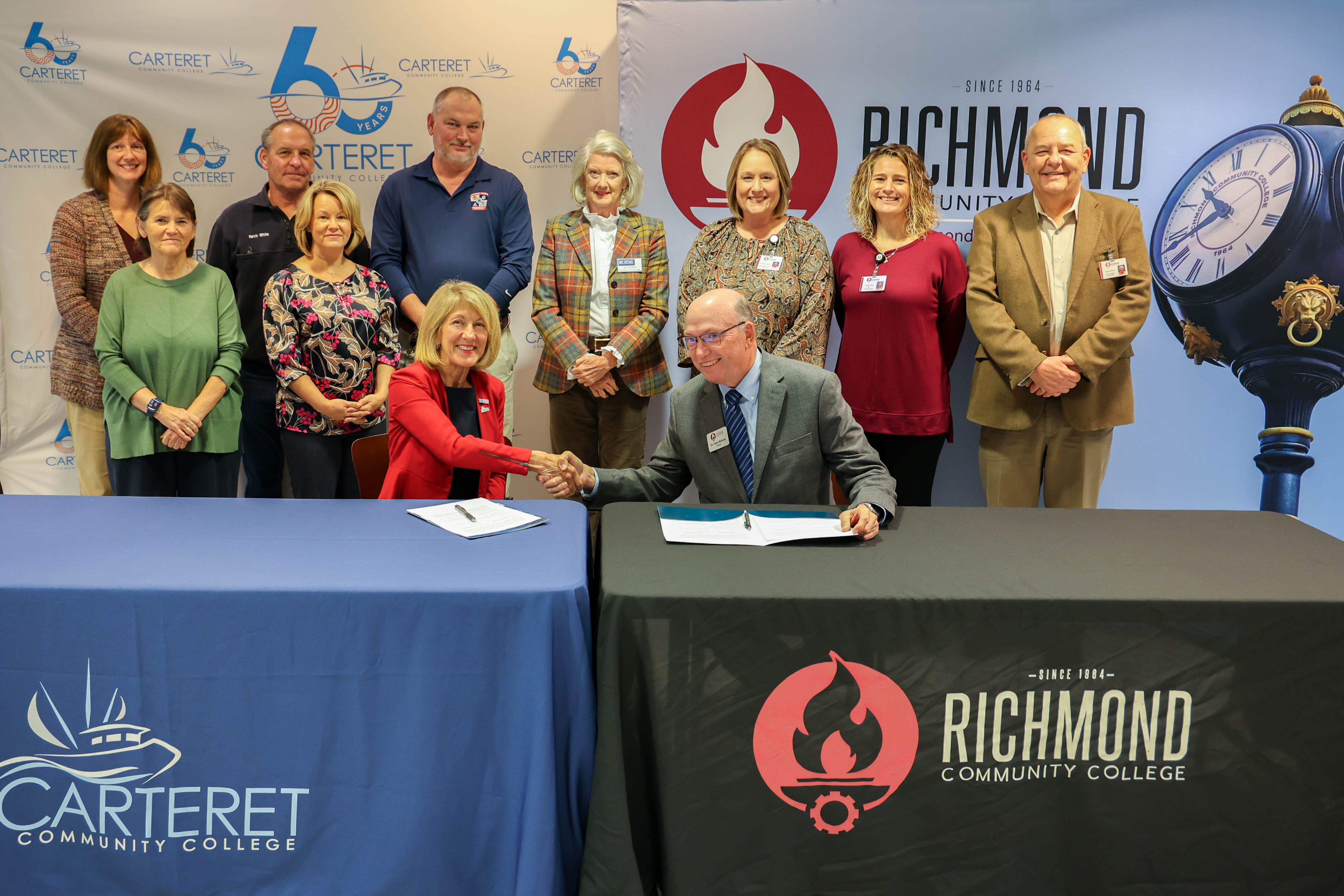 On Monday, Dr. Tracy Mancini, president of Carteret CC, and Dr. Dale McInnis, president of RichmondCC, signed an agreement that would allow Carteret Community College students to enroll in the online program to complete an associate degree in 911 Communications & Operations.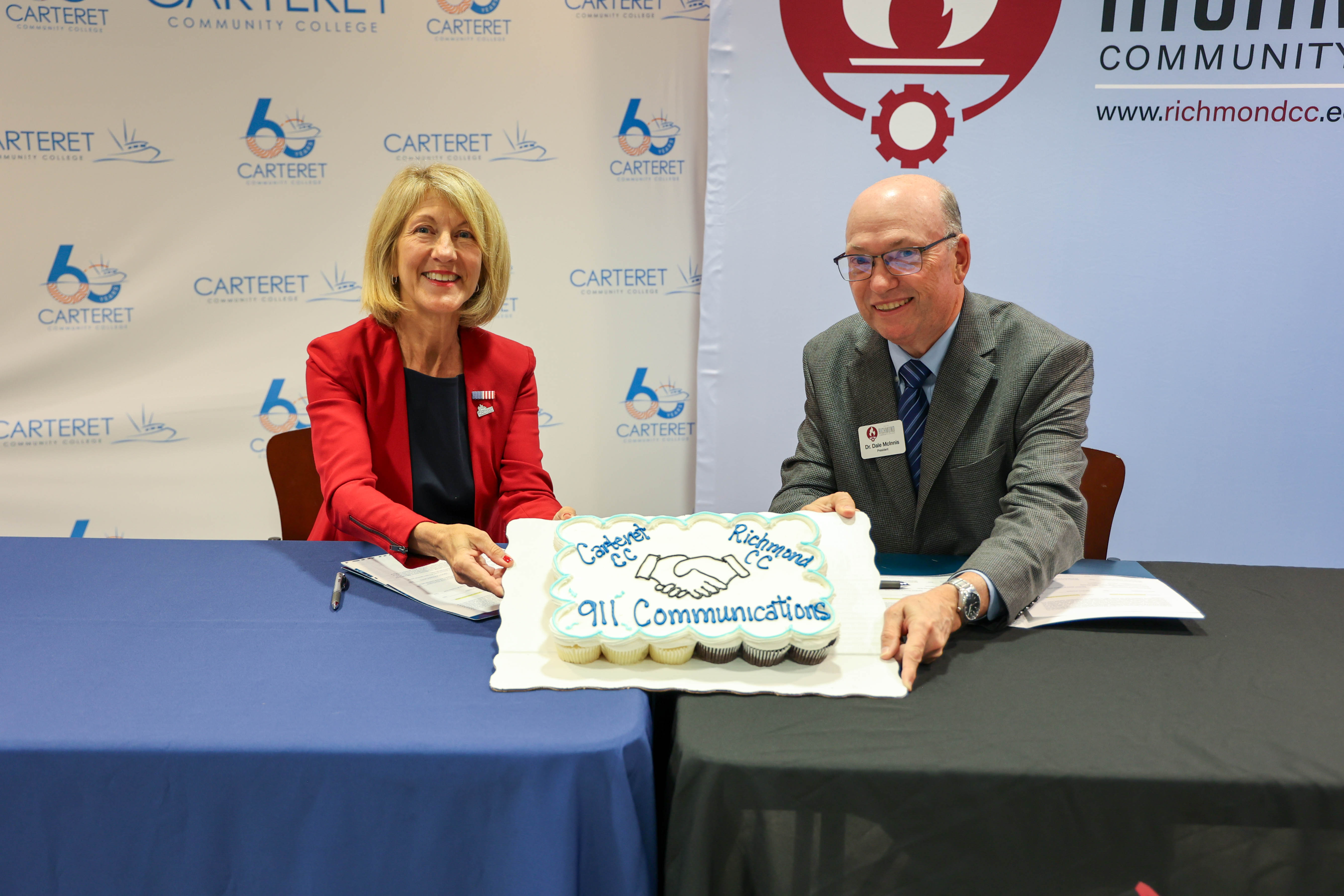 The degree program provides a pathway for individuals who are interested in starting a career in this field, as well as providing skills enhancement for those already working as 911 telecommunicators. The program, which was developed by RichmondCC, will open this spring semester to CarteretCC students.
"Carteret CC is excited to expand our offerings for current and future first-responders through this partnership with Richmond Community College," said Dr. Tracy Mancini. "We currently offer a short-term workforce program for 911 Telecommunicators, but this partnership will allow students to pursue an associate degree for entry or advancement in a high-demand field in Carteret County."
Carteret is the fifth community college to collaborate with RichmondCC on making the online associate degree program available to more communities across the state of North Carolina.
"It's an honor to partner with Carteret Community College on expanding the training they offer in 911 telecommunications," McInnis said. "911 telecommunicators play a vital role in every community, and they deserve to have better pay, better training and more professional opportunities."
Students enrolled in the program will complete general education requirements at CarteretCC and the majority of core courses online through RichmondCC. Additionally, students are able to complete the work-based learning portion of the program in Carteret County.
The college curriculum program was developed when the NC 911 Board reached out to RichmondCC about a need for standardization in training 911 telecommunicators, plus a need to help elevate this career field. The college worked closely with the NC 911 Board and the NC Department of Information Technology to construct the online program.
For more information or to apply for the 911 Communications & Operations program, students should visit www.carteret.edu/RichmondCC911.