IT Graduate Ready to Be in World-Advancing Career Field
January 19, 2021 – Jordan McQueen of Scotland County chose to study Information Technology at Richmond Community College because he wanted to be in a career that is advancing the world.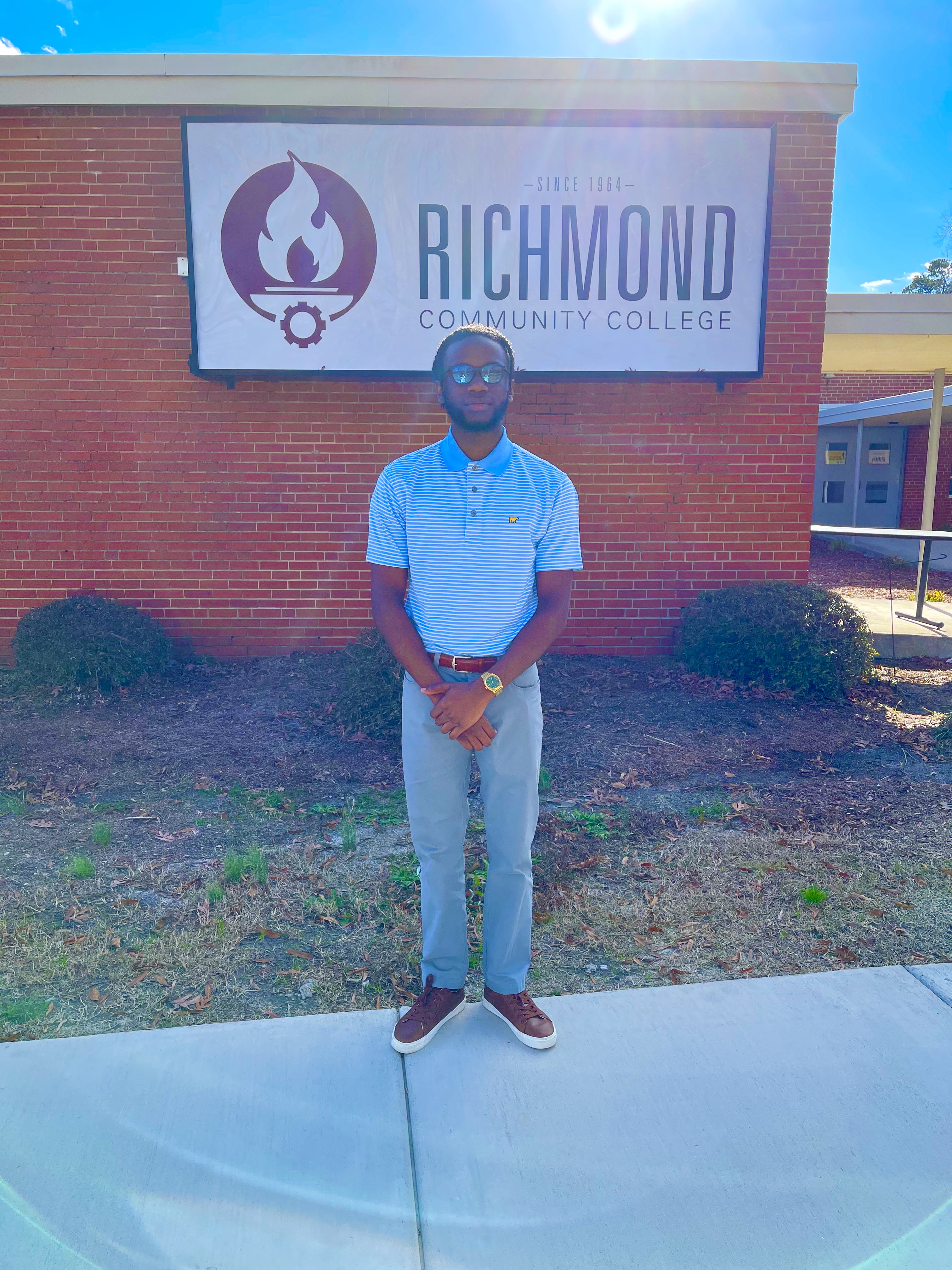 "Technology is THE growing advancement of the 21st Century. I wanted to be a part of the evolving development of the world," McQueen said.
McQueen graduated with an associate degree in Information Technology Support in December and is ready to use his knowledge in the workforce. In the IT program, he learned how to use computer software and hardware to design, process, implement and manage information systems in specialties such as database services, security, business intelligence, healthcare informatics and others. While he is in the final stages of interviewing for a job with a national company, he is also planning to continue his studies in IT at the University of North Carolina-Pembroke.
A 2018 graduate of Scotland High School, McQueen had not considered going to college until his parents encouraged him to think about it. He decided at the last minute to enroll at RichmondCC because it was close to home, but his experience there exceeded his expectations.
"I am proud that I made the decision to attend Richmond Community College. It has given me the opportunity to go on and have a successful career," McQueen said.
One thing that McQueen liked about RichmondCC was the flexible class schedules so he could still make time for other things in addition to his course work.
McQueen comes from a family who has benefitted from the educational opportunities provided by a community college. His father completed Basic Law Enforcement Training at RichmondCC and is an officer with the Maxton Police Department. His younger sister, Katora McQueen, is now enrolled at RichmondCC and wants to become a nurse like her mother, who holds a Bachelor of Science in Nursing from Winston-Salem State University.
"I would recommend RichmondCC because it is local and offers many career opportunities," McQueen said.
The IT program will now be housed at the newly completed Robinette Building in downtown Rockingham. When classes resume for the spring semester on Jan. 28, students enrolled in IT, Cybersecurity, Healthcare Management, Business Administration, Marketing, Government Support, Project Management, and Finance and Accounting will meet for face-to-face classes in the 44,000-square-foot brick and glass building.
For more information about the IT program or tours of the Robinette Building, call (910) 410-1700.