1998 Graduate Wins Alumni of the Year Award
Nov. 4, 2021 - Gregory Thompson has been named Richmond Community College's 2021 Outstanding Alumni Award winner.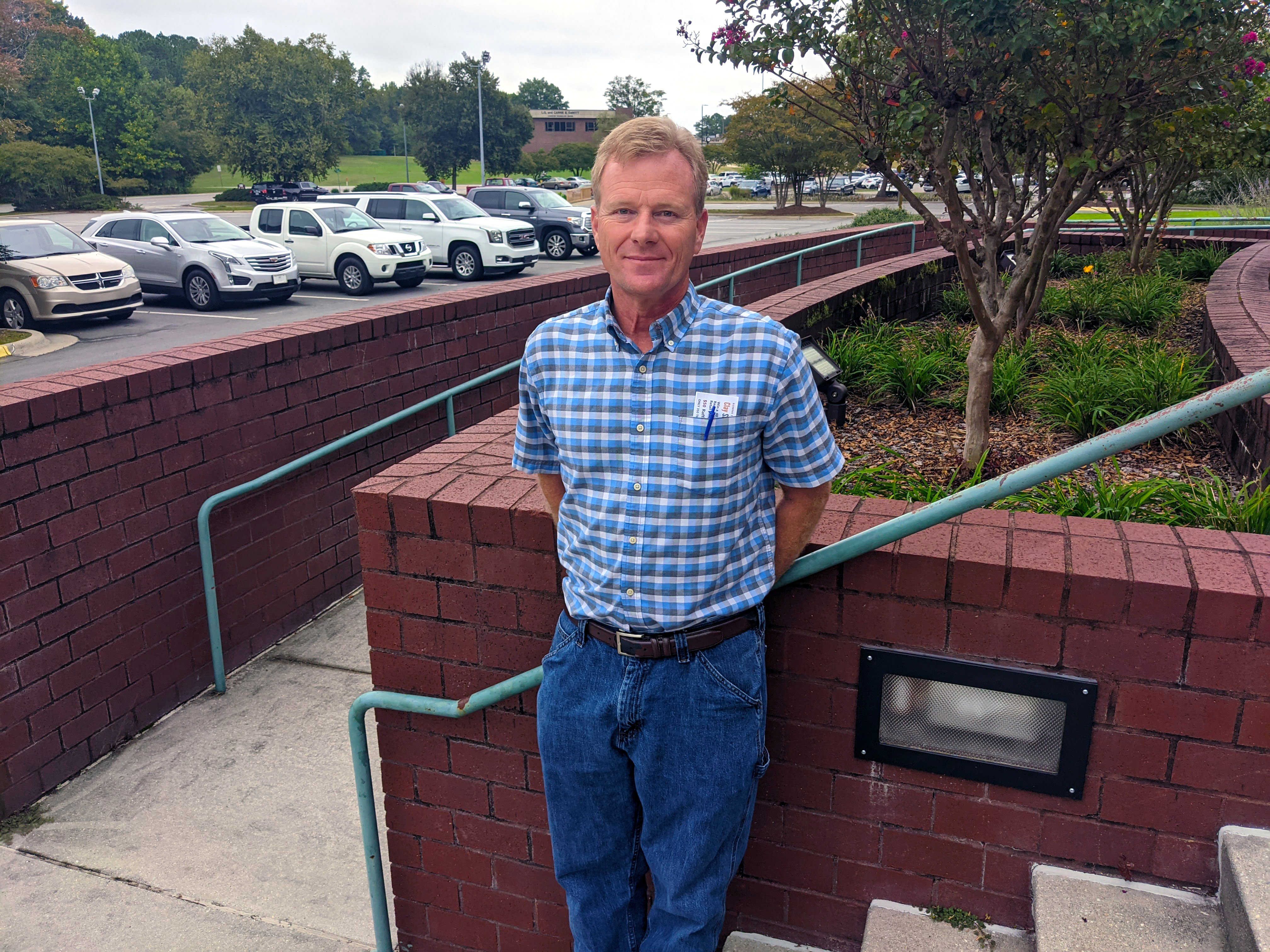 Thompson graduated from RichmondCC in 1998 with an Associate in Science in Mechanical Engineer-ing Technology.
Thompson is the operations support manager for Railroad Friction, a company that man-ufactures high- and low-fric-tion composition brake shoes, specialty shoes and disc brake linings for the rail industry.
"I've known Greg for a long time, and he is a perfect example of someone finding success through determination, hard work, and character," said Dr. Dale McInnis, president of RichmondCC. "He had the courage to come to RichmondCC mid-career, apply his talents and earn his degree."
Thompson said it was a great honor to receive this award, especially being selected from among the thousands of RichmondCC graduates over the years.
"I took my studies very seriously," Thompson said. "If you apply yourself, you can really succeed in this world, and others will notice that."
A native of Richmond County and a graduate of Richmond Senior High School, Thompson was 29 years old when he enrolled at RichmondCC in 1995 when it operated on a quarterly system.
"I was scared to death," he said. "I only committed myself to finishing the first quarter, and after that, I was going to quit because I didn't think I could handle the work flow."
Thompson was working full time at Industrial Sheet Metal and Mechanical Inc. when he started college, but he eventually scaled his work hours back. After graduating from RichmondCC, he transferred to the University of North Carolina at Charlotte and earned a Bachelor of Science in Mechanical Engineering Technology in 2000. By working when he was home on holiday breaks, he maintained his position with the company in Rockingham, which had been bought out by Trane Corporation to become ISM/Trane.
When Thompson first started college, he only planned on getting an associate degree, something that would help him get promoted to a supervisory role or something in quality control.
"My initial goal was not really an engineering role. I didn't think I was cut out for that, but once I started school, I learned that I was capable of getting a bachelor's degree and conducting engineering work," he said.
At ISM/Trane, Thompson eventually became a staff engineer/field services manager. In 2005, Thompson was hired by Railroad Friction to be a manufacturing engineering manager. In his current position as operations support manager, he manages all capital projects, such as installing new equipment, upgrading existing equipment and making improvements to production processes.
Thompson has come a long way from the young man who was only going to take "a quarter" of college classes.
"If you apply yourself, you can do more than you realize," he said. "If you are inclined to go to college, RichmondCC can certainly benefit your life, like it did mine."
Thompson and his wife, Mary Neil, who is a mental health counselor, live in Aberdeen. Thompson is a member of the RichmondCC Foundation Board and has served in various church leadership positions and ministries.
"Greg transformed himself and his career through education, both here and at UNCC. I am grateful to Greg for giving back to our college, serving on our program advisory council and the RichmondCC Foundation. The Foundation could not have picked a more worthy winner of this award," McInnis said.
Thompson was honored at the College's Convocation on Oct. 20.