COVID-19 Campus Store Support
As the world continues to adapt to the challenges we are facing, Follett Higher Education Group is committed to supporting our campus partners, the eLearning process, students and faculty on all of our campuses. In order to facilitate the learning process and make your eLearning experience more dynamic, our campus store is offering three options to supplement and support your efforts.
1. FREE Online Shipping Offer: Visit the campus store website www.richmondccshop.com for Free Shipping on all items with no minimum purchase. This includes various formats of course materials, supplies, apparel, technology and more.
2. Access to eBooks AT NO ADDITIONAL CHARGE: Visit the campus store website www.richmondccshop.com to gain access to eBooks at no additional charge with your .edu email address. You can access up to 7 eBooks for the designated period free of charge.
3. FREE Access to Lumen Learning OER Courseware: Lumen Learning, our OER partner, is offering FREE access to courseware to help supplement content, and offer additional resources to faculty, click here for the Lumen offer.
4. Free Shipping on Rental Returns & Deadline Extensions: The campus store is offering free shipping return labels and is also extending the non-return period without penalty to assist with increased returns by mail. Click the COVID-19 message on the home page of the campus store website www.richmondccshop.com.
New & Used Textbooks & More at the College Bookstore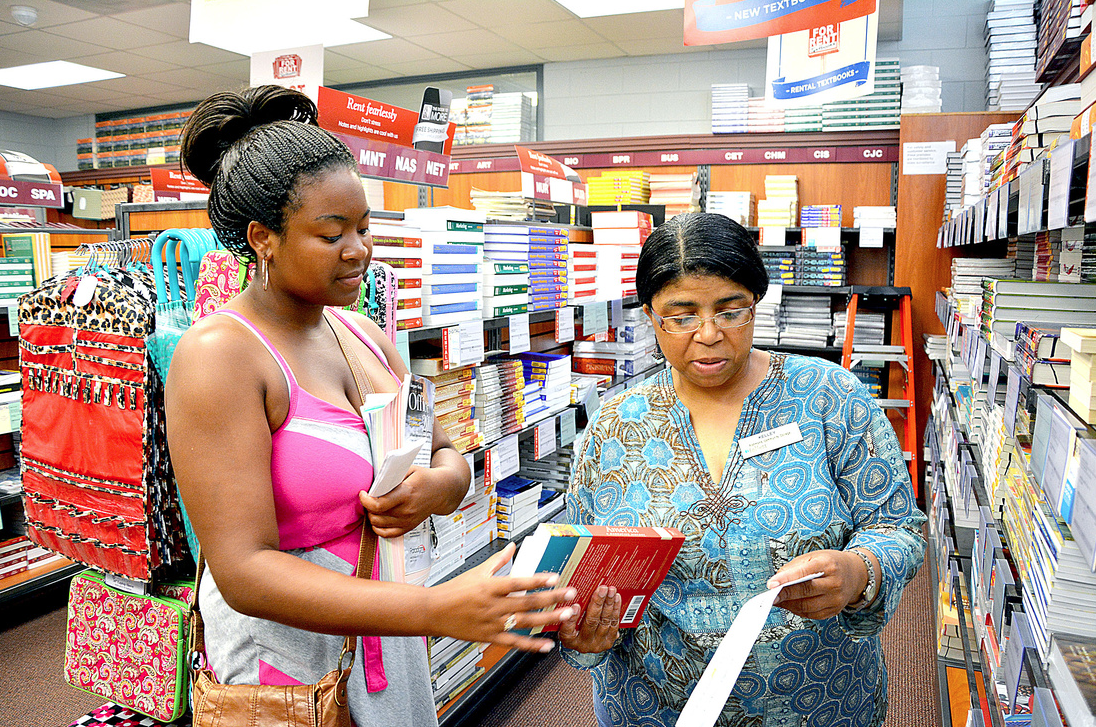 The RichmondCC Bookstore has everything you need from textbooks and technology to class supplies and snacks. Show your RichmondCC pride all year long with our authentic assortment of collegiate apparel- including t-shirts, sweatshirts, gifts, hats and more. With sizes available for men, women and kids, the whole family can wear RichmondCC gear in style!
Looking for more than clothing and gifts? Our selection of textbooks, general books, course materials and supplies will ensure every RichmondCC student is prepared for success. New and used books are available to purchase or rent, as well as codes, and digital e-book options to fit any budget. Students should check with the bookstore or the Financial Aid office regarding the dates that the charge process is available each semester.
Can't find what you're looking for? Call, email, or conveniently shop our website at www.richmondccshop.com
Hours of Operation
Monday through Thursday: 8 a.m. to 5:00 p.m.
Friday: 8 a.m. to 12:30 p.m.
Call Us!
(910) 410-1851
Shop Online!