Dive Into the Admissions Process at Richmond Community College
When you're ready to get ahead in your education or career, Richmond Community College has a simple admission process. Learn more about our transfer programs, along with our college readiness program and the cost of tuition, then start your application process.
There's still time to enroll in late-start classes for Spring Semester!
16-Week and the first 8-Week classes for spring semester began on Jan. 6. RichmondCC offers classes that start later in the semester for 14-week, 12-week, 8-week and 4-week session. The following is the starting dates for these sessions:
12-Week: Feb. 7
2nd 4-Week: Feb 7
2nd 8-Week: March 6
3rd 4-Week: March 7
4th 4-Week: April 4
Apply now! Registration is held daily on main campus in Hamlet or at the Honeycutt Center in Laurinburg.
---
Calculate Your College Costs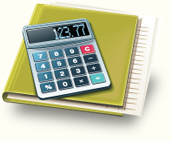 Let us help you plan for your future by calculating the cost of attending Richmond Community College. The Net Price Calculator is a tool that prospective students can use to estimate their net price to attend a particular college or university.
At RCC, we firmly believe in offering our educational resources to everyone in our community. We abide by the "Open Door" policy set up by the North Carolina Community College System, accepting all students regardless of race, creed, color, sex, disability or national origin. Learn how you can improve your life for the future by diving into our community college admissions process today!