Dive Into the Admissions Process at Richmond Community College
When you're ready to get ahead in your education or career, Richmond Community College has a simple admission process. Learn more about our transfer programs, along with our college readiness program and the cost of tuition, then start your application process.
Summer Is Coming!
We are now registering new students for summer classes. Apply now so you will can meet with a counselor and schedule your summer classes. Start date for the first session of summer classes is May 23. Check the Academic Calendar for Summer 2016 for later starting sessions.
IDs and parking permits will be made on Friday, May 13, for summer term. Books can be purchased at anytime from the Campus Bookstore or online. However, if you are receiving financial aid, you can begin purchasing books on Friday, May 13. You must have a class schedule and a photo to make qualified purchases with your financial aid.
Fall Registration Begins April 11
We will begin registration for fall semester on April 11. You can register for fall classes through Aug. 16. Fall classes begin Aug. 17. Visit the Academics page for the Program and Course Catalog and important dates for fall semester. Apply now!
---
Calculate Your College Costs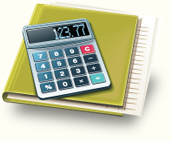 Let us help you plan for your future by calculating the cost of attending Richmond Community College. The Net Price Calculator is a tool that prospective students can use to estimate their net price to attend a particular college or university.
At RCC, we firmly believe in offering our educational resources to everyone in our community. We abide by the "Open Door" policy set up by the North Carolina Community College System, accepting all students regardless of race, creed, color, sex, disability or national origin. Learn how you can improve your life for the future by diving into our community college admissions process today!