RichmondCC Offering More Online Programs in 2017
Fall semester has wrapped up at Richmond Community College, but spring semester is right around the corner!
Final registration for spring classes will be held Jan. 3-5 when the College reopens after its two-week holiday break. Classes begin Jan. 6. Applications can be completed online at www.richmondcc.edu/admissions.
What's New at the College?
RichmondCC is now offering its Criminal Justice program completely online. Students who enroll in this program can now complete it from home as long as they have a computer and access to the Internet. Graduates of the Basic Law Enforcement Training (BLET) program can also enroll in the Criminal Justice program with 12 hours of credit toward their degree, which is equal to one semester of study.
Business Administration is another associate degree offered completely online. This degree covers many fundamental areas of business, including marketing, economics, business law, management, and prepares students for a range of entry-level positions. RichmondCC's online Business Administration program was recently ranked No. 2 by AffordableColleges.com for "Best Value," citing "earning your business administration associate degree online is an excellent way to get started along your pathway toward an exciting career in the field. That's because online programs require the least amount of financial and time commitments. Instead of driving to class everyday, you can learn from home and continue to work full-time."
Other business programs that can be completed online include Project Management and Public Administration.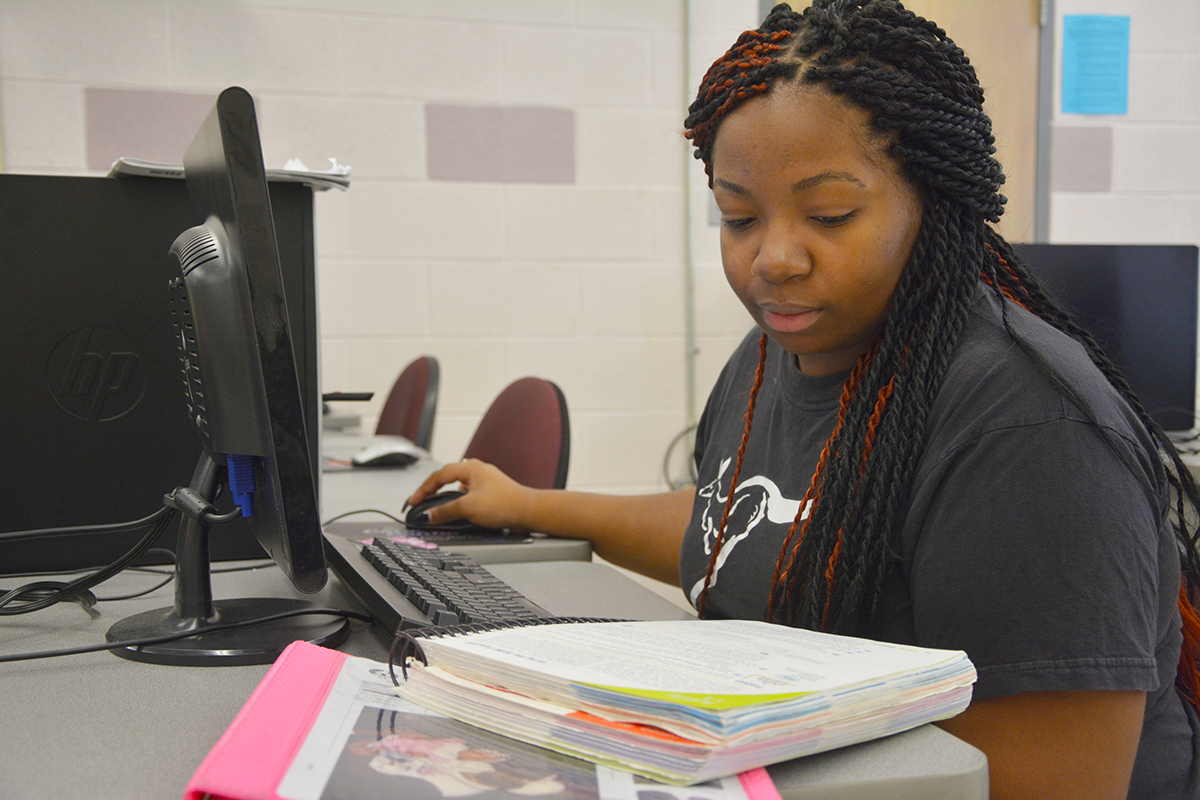 Healthcare Careers
In healthcare, the college offers many programs that support the administrative and technical side of this industry. The Health Information Technology program prepares students to be medical records specialists, while Healthcare Management Technology prepares students to be managers in healthcare settings. Information Technology is vital to keeping hospitals and other clinical facilities operating smoothly. RichmondCC prepares healthcare software and hardware specialists through its Healthcare Business Informatics program.
Engineering and Trade Skills
For people who like to solve problems, RichmondCC offers an engineering program in robotics and automation called Mechatronics. This two-year degree program combines electronics, mechanical and manufacturing automation skills into a unique and powerful program. Mechatronics technicians work in companies that require hi-tech factory automation skills. There is a huge demand for mechatronics technician locally and globally. The starting salary ranges from $35,000 to $55,000, depending on job location.
The Electric Utility Substation and Relay Technology program, which has a 100 percent job placement rate, is now offering a one-year diploma program. The Electric Utility Transformer Test Specialist diploma program can be completed in four semesters with classes being offered in the evening to cater to those who already have employment but may be looking for a change in careers. The diploma program was created in response to the utility industry's immediate demand for more technicians capable of working on large power transformers.
Graduates of the diploma program will be considered one year into the EUSRT associate degree program.
RichmondCC offers a variety of engineering and trade programs that can put students on track to become a computer engineer, electronics engineer, mechanical engineer, electrical technician, HVAC technician, welder or industrial machinist. RichmondCC also offer multiple tracks for university transfer. The College has articulation agreements with the University of North Carolina at Pembroke, North Carolina State University, Gardener Webb University, Pfeiffer University, Wingate University and Fayetteville State University, which ensure an easy transfer of classes toward a four-year degree. By starting at RichmondCC, students can save thousands of dollars on their first two years of college because of its affordable tuition rates.
How To Get Started
If you are interested in taking classes this spring, complete an application online and plan to register for classes when the college reopens Jan. 3. More information can found online at or call (910) 410-1700.