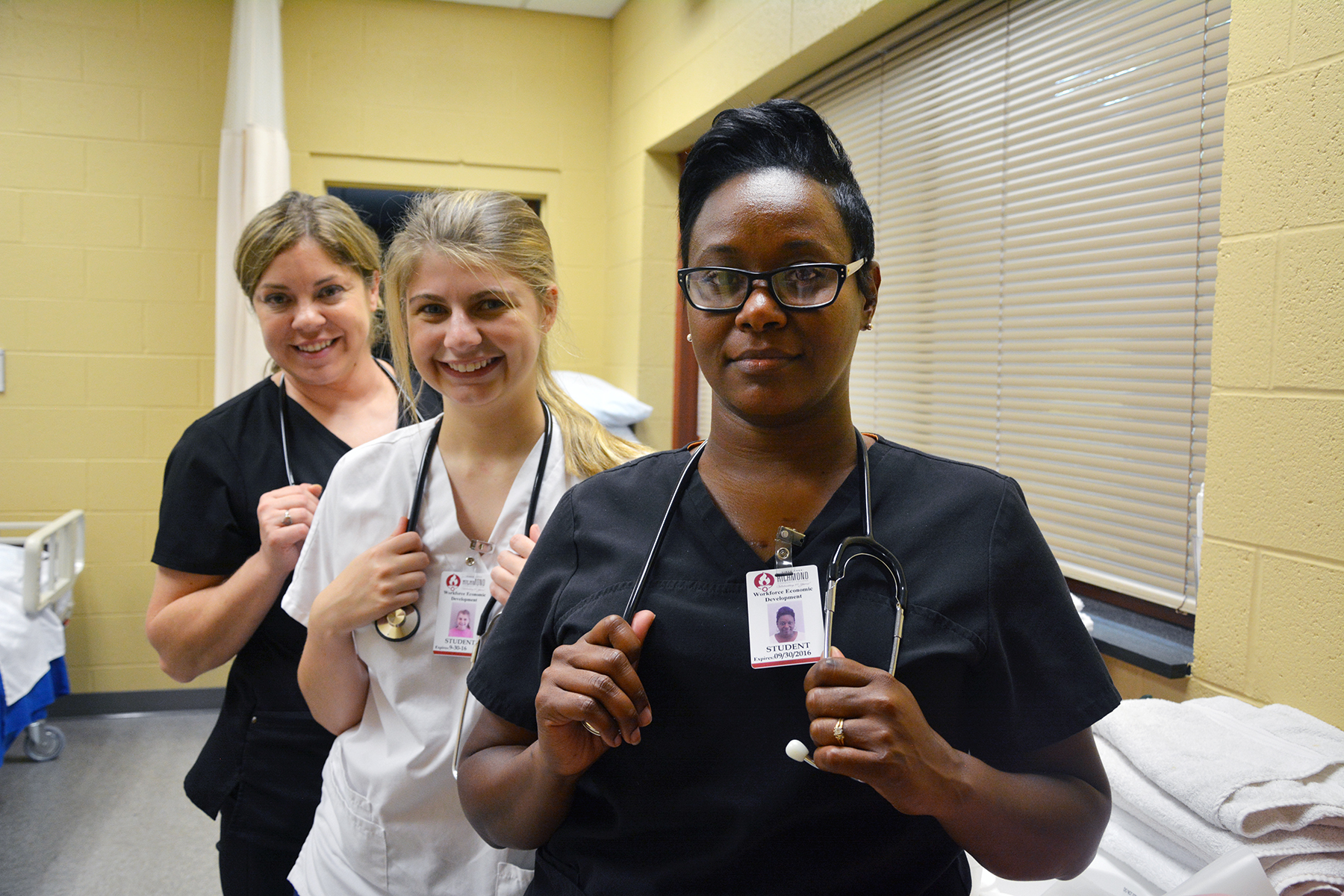 This is a 160 contact hour course offered in a traditional classroom setting. This training program, which includes Day, Evening or Hybrid class options, will prepare you to successfully complete a state of North Carolina approved competency evaluation examination that allows the nurse aide to be listed on the N.C. Nurse Aide I Registry. The course includes instructor lectures, videos, role playing methods and hands-on learning. Upon successful completion of the course, you will be able to take the state exam through Pearson VUE for listing and certification with the state of North Carolina.
---
Day Classes - Nursing Assistant I
Next Class Date: TBD
---
Evening Classes - Nursing Assistant I
Class Dates: TBD
---
Hybrid/Online - Nursing Assistant I
This track includes online assignments and traditional classroom meetings every other weekend from 8 a.m. to 5 p.m. Saturday and Sunday at the Honeycutt Center in Laurinburg.
Next Class Date: TBD
---
Requirements for Registration
Complete the RichmondCC Placement Test and score 60 or better for TRADITIONAL or 83 or RED 090 "B" or higher or "P" in DRE 098 for HYBRID. (A high school diploma or high school equivalency diploma is not a requirement for admittance into the program.)
A current Tuberculin Skin Test, current flu shot, and immunization records
A valid state picture ID and valid US government-issued Social Security card.
You are required to present all documents at registration.
Complete and Current Physical
Course Fees
Registration Fee: $238
Book Fee: $71.26 (price subject to change)
Criminal Background/Drug Screen: $75
State Exam Fee: $120 (due last day of class)
*A high school diploma or GED is not a requirement for admittance into the program. (The student is responsible for presenting his/her test scores and/or transcripts during registration.)
Note: Prior to clinical and after class begins a criminal background check and drug screen will be submitted through www.CastleBranch.com.
---
Please have separate checks for registration and book fees. If paying in cash, correct change is appreciated. Debit or credit cards are accepted for registration ONLY. Book will have to be purchased at RichmondCC's Bookstore with a credit or debit card.
For More Information
Leah Grooms
Allied Health Program Coordinator
(910) 410-1833
legrooms@richmondcc.edu