New & Used Textbooks & More at the College Bookstore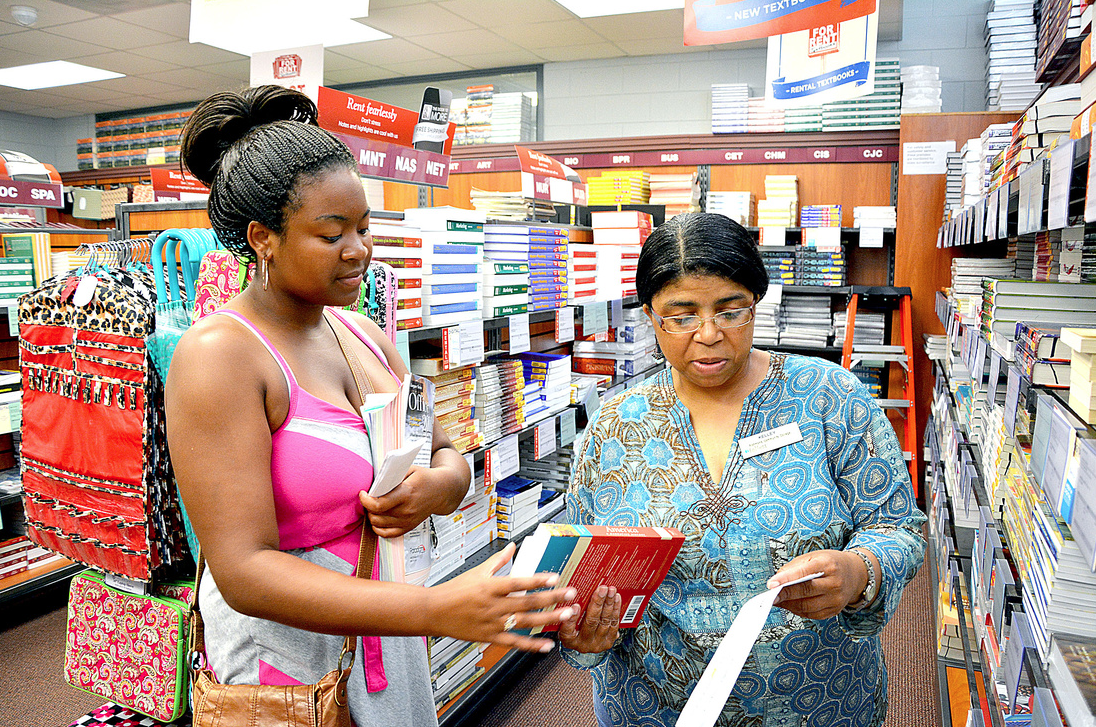 We offer used and new textbooks, as well as school apparel, gifts, computer accessories and other supplies at our campus bookstore. At the RichmondCC Bookstore, you can purchase books with your financial aid. Students are encouraged to purchase books and supplies wisely because there is a limit to how much aid a student can use in the bookstore. Students should check with the bookstore or the Financial Aid Office regarding the dates that the charge process is available each semester.
If you don't find what you're looking for at the RCC Bookstore, feel free to contact us online.
Hours of Operation
Monday through Thursday: 8 a.m. to 6 p.m.
Friday: 8 a.m. to 12:30 p.m.
Call Us!
(910) 410-1851
Shop Online!