Please Note: Program changes effective 2019 Fall. Please see your advisor if working off of an older catalog.
Program Description
The Associate Degree Nursing curriculum provides knowledge, skills, and strategies to integrate safety and quality into nursing care, to practice in a dynamic environment, and to meet individual needs which impact health, quality of life, and achievement of potential.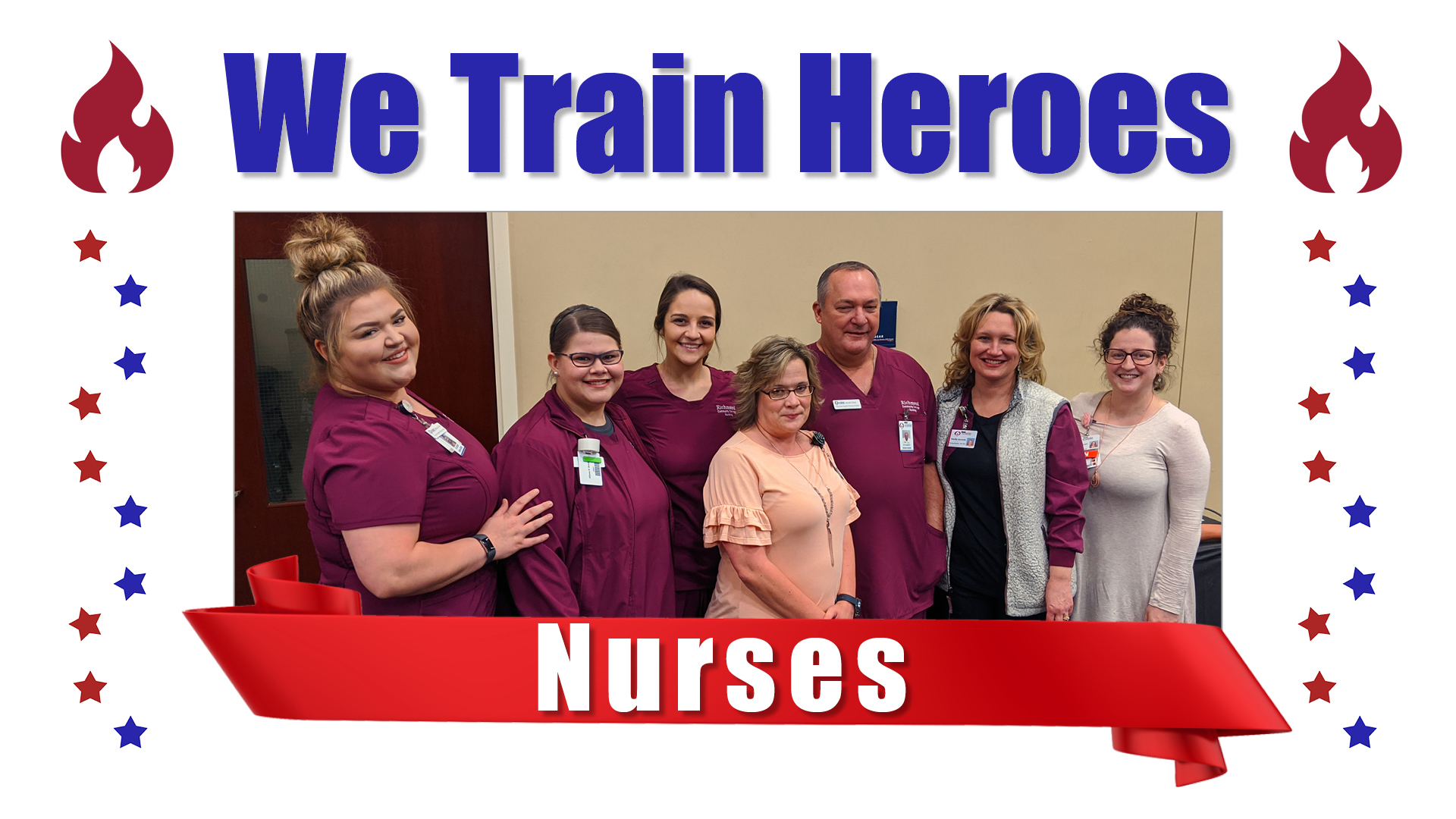 Course work includes, and builds upon, the domains of healthcare, nursing practice, and the holistic individual. Content emphasizes the nurse as a member of the interdisciplinary team providing safe, individualize care while employing evidence-based practice, quality improvement, and informatics.
Graduates of this program are eligible to apply to take the National Council Licensure Examination (NCLEX-RN). Employment opportunities are vast within the global health care system and may include positions within acute, chronic, extended, industrial, and community health care facilities.
Test of Essential Academic Skills (TEAS)
The Test of Essential Academic Skills (TEAS) measures basic essential skills in the academic content area of reading, mathematics, science, English and language usage. The test is intended for use primarily with adult nursing program applicants. The objectives assessed on the TEAS exam are those which nurse educators deemed most appropriate and relevant to measure entry level skills and abilities of nursing program applicants. RichmondCC offers the TEAS VI monthly from June 1 to Jan. 31.
Test Fees & Scores
Cost for the TEAS exam is $65 per each attempt. You can only test two times in one calendar year. You must wait 60 days between each test attempt.
Scores are accepted June 1, 2019, to Jan, 31, 2020. TEAS test scores will expire after 3 years.
TEAS Test Dates
Hamlet Campus
Thursday, Nov. 21 - 12 to 5 p.m.
Thursday, Dec. 12 - 9 a.m. to 1 p.m.
Tuesday, Jan. 28 - 1 to 5 p.m.
Wednesday, Jan. 29 - 12 to 4 p.m.
Thursday, Jan. 30 - 1 to 5 p.m.
Friday, Jan. 31 - 9 a.m. to 1 p.m.
Honeycutt Center - Laurinburg
Monday Dec. 16 - 9 a.m.
Tuesday, Jan. 14 - 9 a.m.
To request a TEAS test appointment, email nursingadmissions@richmondcc.edu. Please include your full name, RichmondCC student ID number or date of birth, phone number and which available date you would like to schedule your test. Please Complete a nursing application before you take the TEAS test.
Admissions Information