Dialysis Graduates Filling Many Tech Positions at Kidney Care Centers
April 6, 2020 – Graduates of the Dialysis Technology program at Richmond Community College are filling vital technician positions at Davita Dialysis and Fresenius Kidney Care centers throughout Richmond, Scotland, Robeson and Moore counties.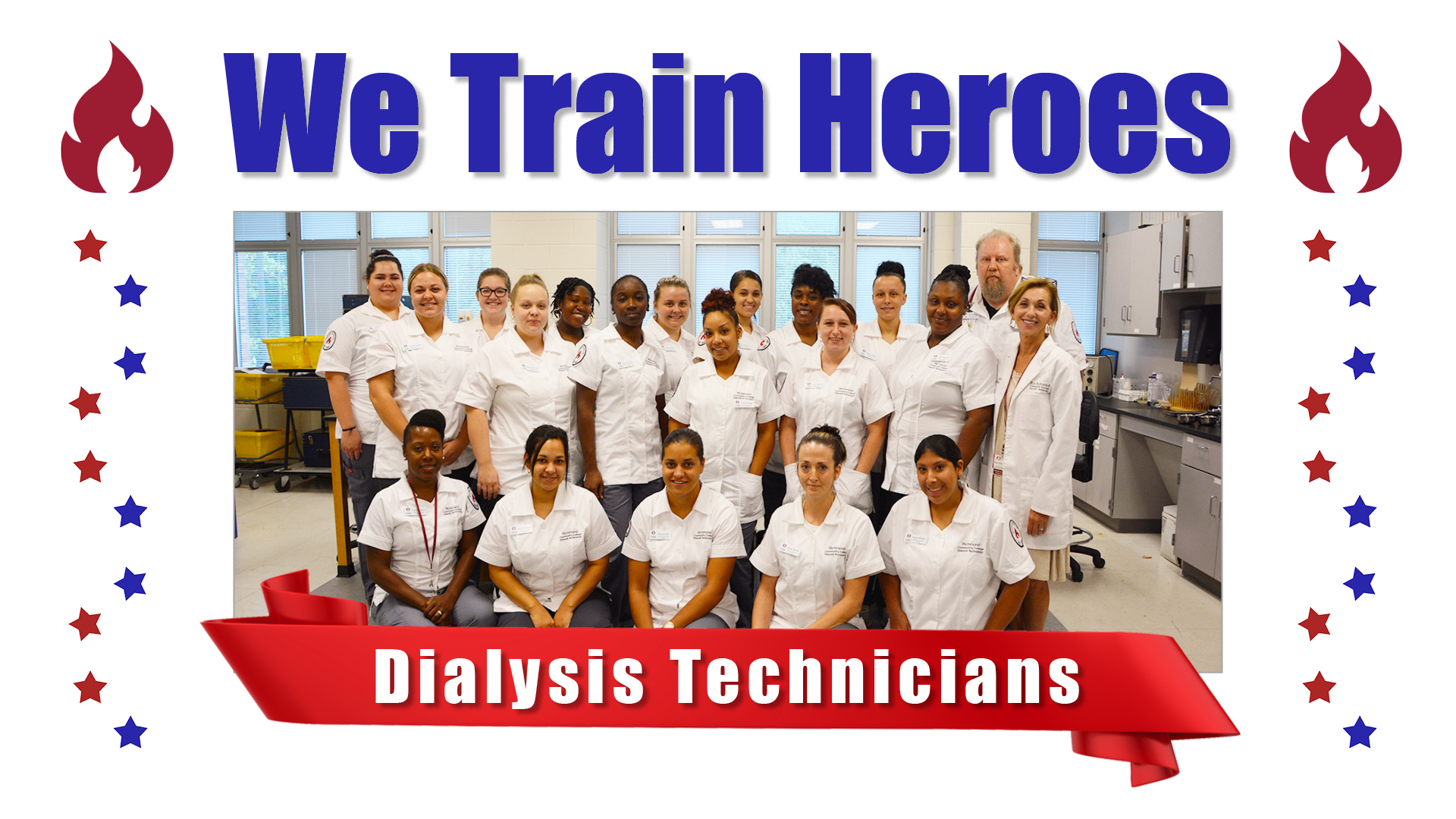 "No matter where I go for clinical visits, I run into my former students," said Robyn Davis, instructor for the Dialysis Technology program at RichmondCC. "They're getting hired everywhere, not only because there's a great need for more technicians in the workforce, but my students are very skilled and compassionate patient care technicians."
Three students currently enrolled in the dialysis program at RichmondCC have already been hired by Davita and have already started working.
Davita is now paying its patient care technicians an extra $100 a week for hazard pay due to COVID 19.
"They're putting themselves at risk, as all healthcare workers are right now, so Davita is compensating its patient care technicians for coming to work and also providing them with all the necessary equipment to protect themselves as well as their patients," Davis said.
About Dialysis Technology
The Dialysis Technology program at RichmondCC provides students with the clinical skills to care for patients being treated for acute renal diseases. Graduates of the program may be eligible to take the Certification Examination for Nephrology Technicians following one year of work experience. Employment opportunities include hospitals, renal dialysis facilities and clinics.
According to the employment tool Career Coach, 162 companies within a 50-mile radius of Hamlet have posted 579 jobs for medical and clinical laboratory technicians since February 2017.
"It's a great program because you're going to have a job within a year," Davis said. "In fact, most of my students have a job going into the summer semester, which is the final semester of the program."
A diploma program, Dialysis Technology is completed in three semesters: fall, spring and summer. However, students who are interested in getting started on the diploma have the option to take several summer classes that are required in the program, including biology, English and medical terminology classes.
"Dialysis is growing, and it's essential for many people to continue living," Davis said. "If we can put out caring, compassionate and knowledgeable technicians, then we're making a difference in the lives of many, many people."
From Dialysis to Nursing
Davis said Davita encourages its dialysis technician to continue their education and become registered nurses. The company offers tuition reimbursement and scholarships to its technicians who continue working while completing the Associate Degree Nursing (ADN) program.
Registered nurse Candler Cochran is one such Davita employee who started as a dialysis technician and then returned to RichmondCC to earn her nursing degree.
"The dialysis program taught me a lot, and my experience as a technician has helped me even more because coming back to Davita as a nurse, I already know a lot about the dialysis part," Cochran said. "I always knew that being a nurse was my long-term goal, but the dialysis program helped me get where I wanted to be."
Cochran graduated from the Dialysis Technology program in 2015 and worked as a technician for a year and a half. She left Davita on maternity leave and then started nursing school at RichmondCC. However, Cochran said having a newborn at home and keeping up with her studies was too much to also remain working for Davita. Therefore, she was not able to take advantage of Davita's tuition reimbursement for her nursing degree.
Cochran graduate from the ADN program last May. She just recently returned to work for Davita.
"Davita is a great company to work for. They do a lot for their employees, and especially during this current situation," she said. "They're taking all the proper precautions to keep us safe and their patients safe."
Admission Information
For more information about the Dialysis Technology program or how to get enrolled in summer classes, call (910) 410-1700 or email Davis at rvdavis@richmondcc.edu. Visit the College's website at www.richmondcc.edu/admissions to complete a free application for admission.