Nursing Application Deadline Is Jan. 31 for Fall Semester 2019
Oct. 9, 2018 - Applications for entry into Richmond Community College's Associate Degree Nursing (ADN), Practical Nursing (PN) or LPN Advanced Placement programs for Fall Semester 2019 are due Jan. 31.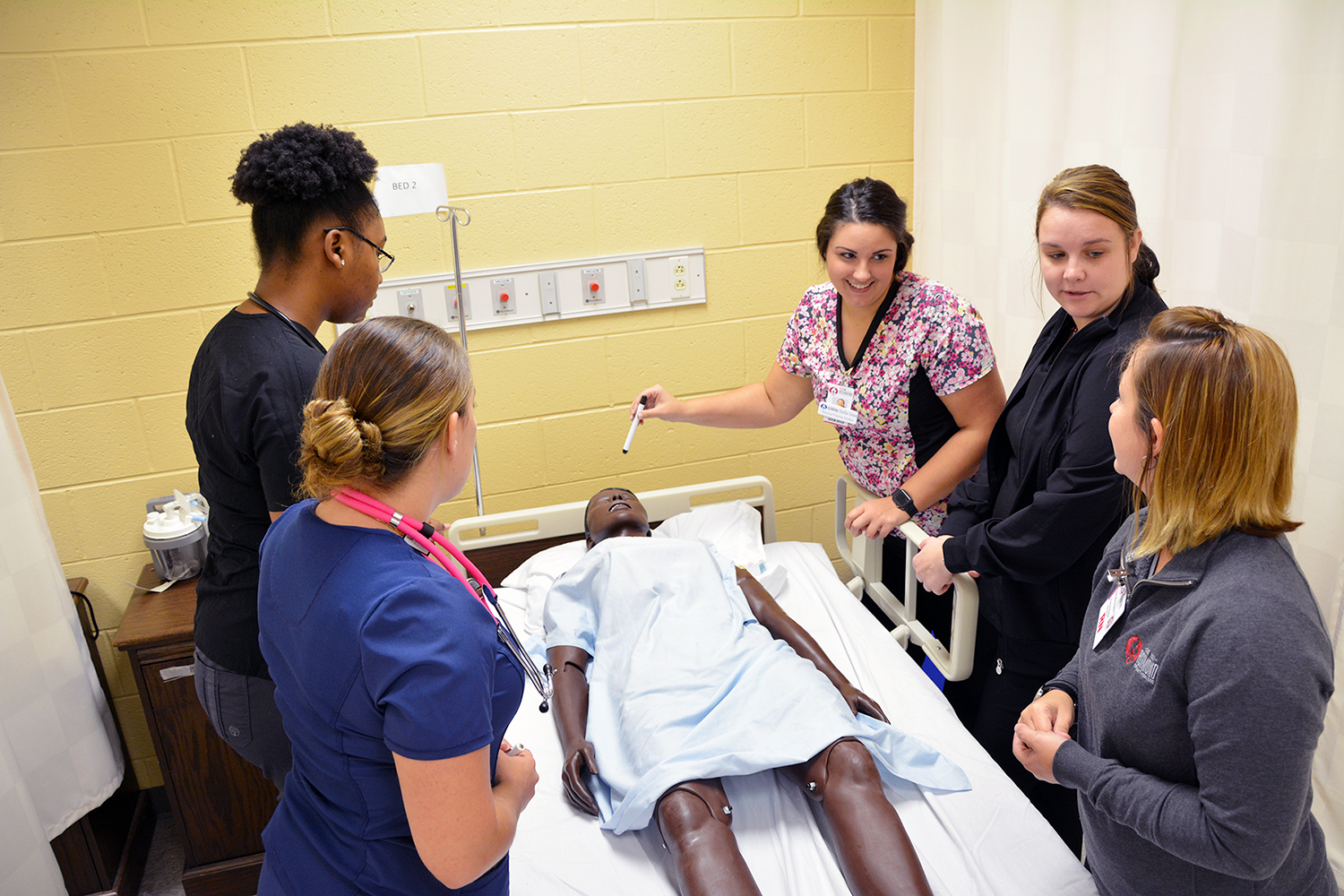 If you are interested in enrolling in any one of these programs, you must complete an application by Jan. 31. Applications can be found on the College's website on its nursing program pages.
One requirement for entry into a nursing program is taking the Test of Essential Academic Skills (TEAS). TEAS measures basic essential skills in the academic content area of reading, mathematics, science, English and language usage.
Test Fees & Scores
Cost for the TEAS exam is $58 per each attempt. You can only test two times in one calendar year. You must wait 60 days between each test attempt. Scores are accepted June 1, 2018, to Jan, 31, 2019. TEAS test scores will expire after 3 years. Please complete a nursing application before you take the TEAS test.
TEAS Dates
Main Campus - Hamlet
Fall 2018

Friday, Oct. 26 – 9 a.m. to 2 p.m.
Thursday, Nov. 29 – 12 to 6 p.m.
Friday, Nov. 30 – 9 a.m. to 2 p.m.
Friday, Dec. 7 – 9 a.m. to 2 p.m.
Honeycutt Center - Laurinburg
Summer 2019

Wednesday, June 12 at 9 a.m.
Tuesday, July 16 at 9 a.m.
Apply Today
For more information or to sign up for testing, email nursingadmissions@richmondcc.edu.