Broadway Musical, Phil Vassar Shows Rescheduled for Summer Dates at the Cole
March 31, 2020 – While many people have found creative ways to be entertained at home during this time of restrictive travel and gathering, the Cole Auditorium has confirmed new dates for the remaining two shows of the 2019-20 DeWitt Performing Arts Series.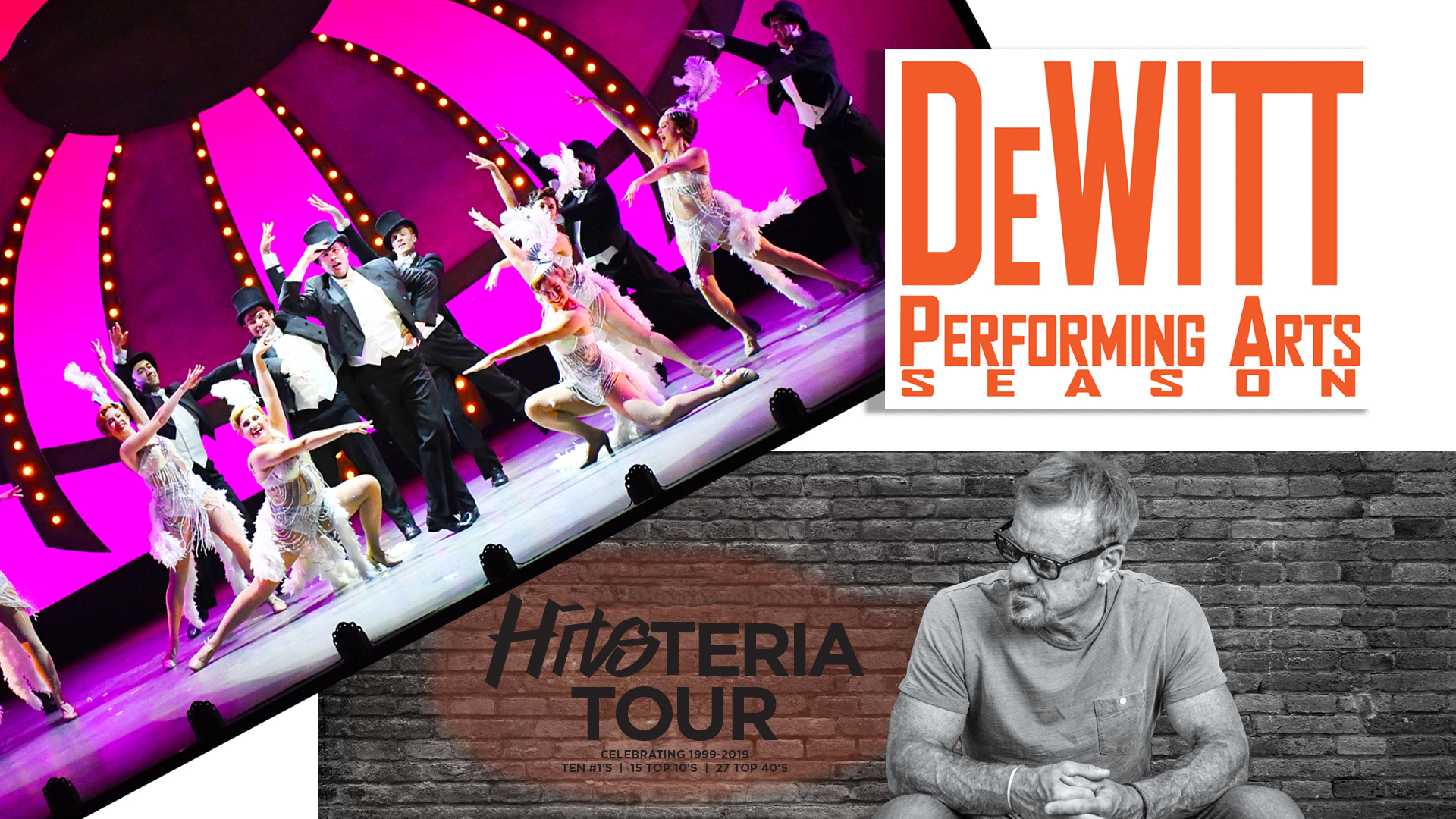 The Broadway musical "An American in Paris" has been rescheduled for Friday, June 19, and country music artist Phil Vassar will perform Thursday, July 30. Both shows will start at 7:30 p.m.
Tickets purchased for the previous show dates will be honored for the new dates. Anyone who has misplaced tickets for either show should call the Cole Box Office at (910) 410-1691. Tickets are still available for both shows and can now be purchased online at www.richmondcc.edu/showtickets.
"We are grateful to be able to reschedule these two shows that are wrapping up the finale of the DeWitt Series, which has been bringing a variety of great performances to the Cole for over two decades," said Cole Auditorium Director Joey Bennett. "We look forward to having people back in our state-of-the art facility, which is getting a facelift with fresh new paint and new carpet while events have been put on hold."
'An American in Paris'
"An American in Paris" is the new Tony Award®-winning musical about an American soldier, a mysterious French girl and an indomitable European city, each yearning for a new beginning in the aftermath of war. Acclaimed director/choreographer and 2015 Tony Award®-winner Christopher Wheeldon brings the magic and romance of Paris into perfect harmony with unforgettable songs from George and Ira Gershwin in the show that earned more awards than any other musical in the 2015 season.
Phil Vassar Returns
Country music artist Phil Vassar is a returning act to the Cole, having performed with Kellie Pickler for a special holiday show in 2017. Vassar is currently celebrating 20 years of chart-topping hits with his "Hitsteria Tour." His reign of signature songs include 10 No. 1 singles and 26 Top 40 hits, including "Carlene," "Just Another Day in Paradise," "Six-Pack Summer," "When I Love You" and many more. He has won two ASCAP Songwriter of the Year trophies, was named ACM's Top New Male Vocalist and has sold out shows across the country.
Ticket Information
Tickets for both shows range from $30 to $50 depending on seating location. For ticket information, call the Cole Box at (910) 410-1691 or go online to www.richmondcc.edu/showtickets.