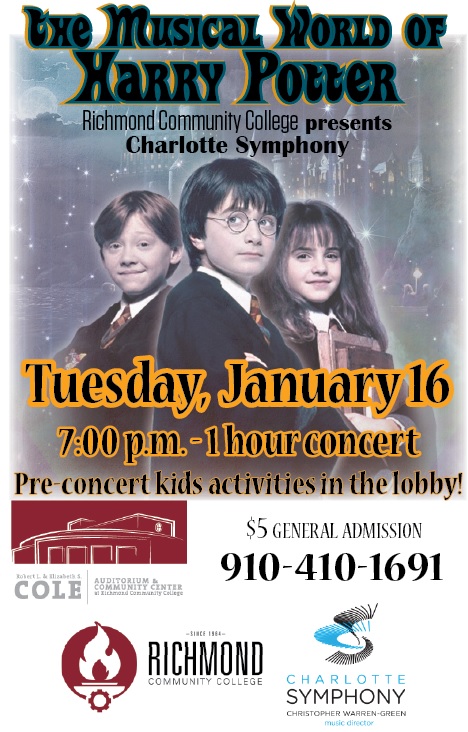 Tickets: Available at the Cole Auditorium Box Office (see Tickets for more details). No advance reservation needed for tickets. Cash/Check/Credit Card accepted. No credit card charges for sales less than $15.00. Tickets available on the night of the performance.
Pre-concert Activities: Kids will be offered an opportunity to create a magical conductor's baton and touch vintage musical instruments starting around 6pm in the lobby.
Website: Visit this link and click on the January 16 event for more details.