Nine High School Seniors Graduating with High School Diplomas and Associate Degrees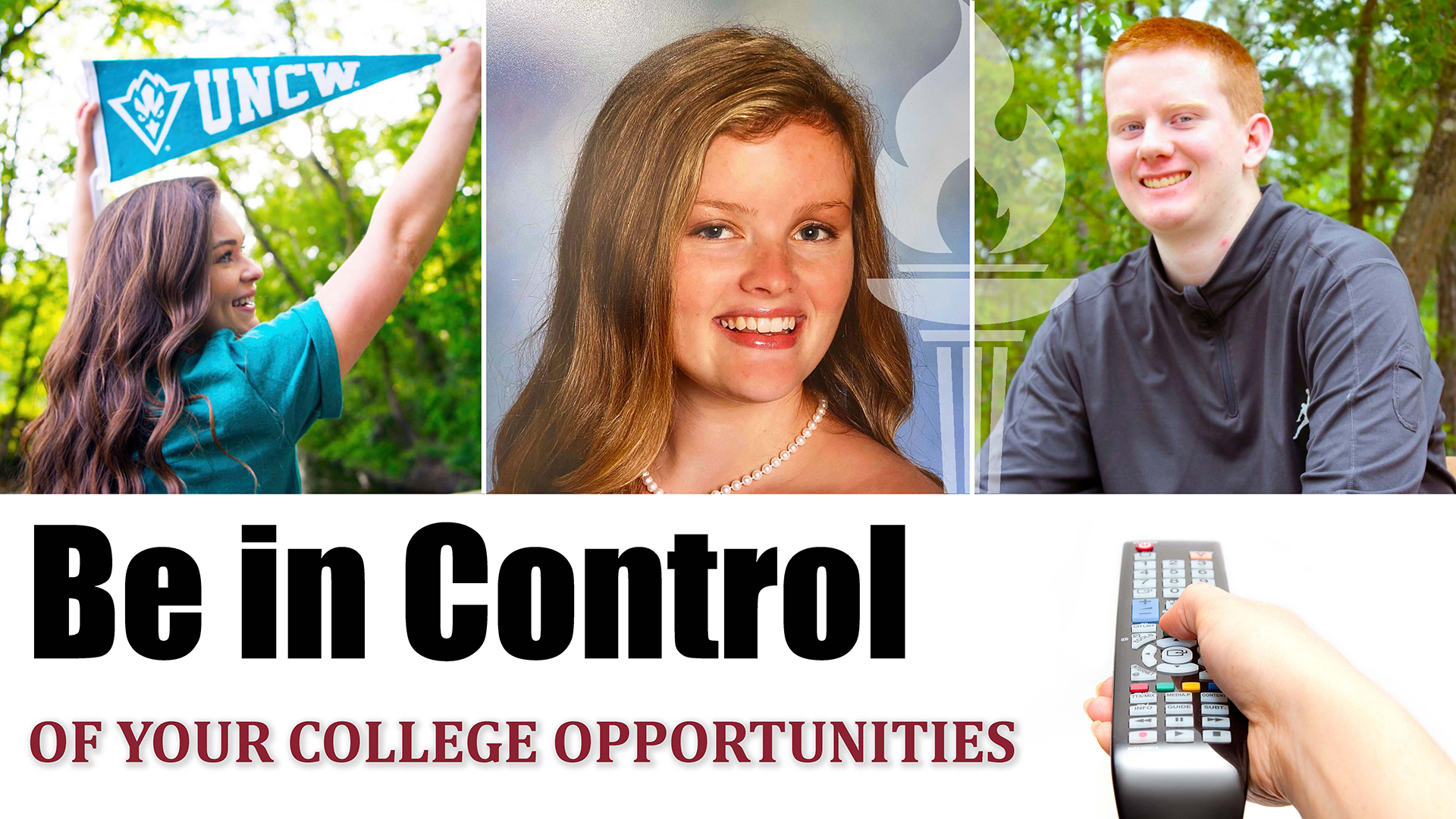 Nine students are celebrating two graduations this year. These students are graduating from high school and earning their associate degrees from Richmond Community College. These student completed all their high school requirements, while also accumulating at a minimum 61 college credits at the same time as dual enrollment students.
Austin Hadinger, Kennedy Jarrell and Carley Lambeth, along with six other students are just a few weeks shy of turning the tassels at both graduations. These students all worked hard to get a head-start in their college education by taking free dual enrollment classes offered through RichmondCC's Career and College Promise program.
Austin Hadinger
A homeschool student, Austin Hadinger earned an Associate in Science (transfer) degree, taking advantage of RichmondCC's free tuition as part of the Career and College Promise program. He will pursue a bachelor's degree in computer science at the University of North Carolina-Charlotte in the fall. Additionally, he has been accepted into UNC-Charlotte's computer science learning community.
"I am very thankful for the opportunity to get my associate degree while I am about to graduate from high school," said Hadinger. "I have enjoyed my time at RichmondCC in my classes as well as my internship in the IT department here."
While at RichmondCC, Hadinger applied for a campus job with the IT department through the Career and Transfer Center. After an extensive interview process, he was offered a position working the Help Desk. This provided him with an opportunity to learn skills that will help him with his career and give him a leg up on future job opportunities
Kennedy Jarrell
Kennedy Jarrell is another high school student graduating with a degree thanks to the free college classes at RichmondCC.
"This program has afforded me an awesome opportunity to be a dual graduate. I am grateful for this opportunity that will benefit me in the future," said Jarrell, who will be attending the University of North Caroline-Pembroke in the fall to pursue a degree in social work.
Having the opportunity to earn her Associate in Arts (transfer) degree, Jarrell already has big goals for her future. She eventually wants to enter a master's degree program in social work.
Carley Lambeth
With a final plan of attending a doctoral program to become a physical therapist, Carley Lambeth has greatly reduced her future student loan debt by earning an Associate in Arts degree at RichmondCC before heading to the University of North Carolina-Wilmington this fall.
"Earning my high school diploma and associate degree from RichmondCC at the same time seems a bit unreal. However, I am happy to see that my hard work paid off," Lambeth said. "The journey wasn't easy, but it was worth it as I will only have two more years in school to obtain my bachelor's degree in exercise science.
Additional Dual Graduates
Before heading off to N.C. State University, Caroline Freeman (architecture), Jadyn Johnson (chemistry), and Hailey Miller (undecided) also earned Associate in Arts degrees from RichmondCC while attending high school. Fellow Raiders, Madison Jordan will be studying nursing at UNC-Charlotte, and Anna Pope will be attending Wingate University (pre-pharmacy).
Choosing to return to RichmondCC for the Electric Utility Substation & Relay Technology program, Jacob Hamlett (Associate in Arts degree) will be starting his future in the highly recruited field very soon.
College Classes for Free
The Career and College Promise (CCP) program allows high school students who attend private, public or home schools be dually enrolled in high school and college at RichmondCC. Students can earn college credit toward both their high school diploma and college degree when they successfully complete CCP courses.
The college classes are offered for free to high school students, which helps save them thousands of dollars on their college education. By taking college classes in high school as part of the CCP program, Richmond and Scotland County CCP students saved their families $1,105,800 during the 2018-2019 academic year. Qualifying students enrolled in this program earn free college credits toward a degree, diploma or certificate.
Pathway to the RichmondCC Guarantee
Not all students can earn an associate degree at the same time as their high school diploma. However, those who have chosen to take dual-enrolled classes as part of their high school experiences may qualify for the RichmondCC Guarantee. The RichmondCC Guarantee is available to legal residents of Scotland and Richmond counties who have taken at least two dual enrollment courses at RichmondCC and graduate high school with an unweighted grade point average of 3.0 or higher. Students must begin classes at RichmondCC the fall immediately after their high school graduation, meet the requirements, and complete the financial aid packet to receive this benefit. Students who receive the RichmondCC Guarantee must maintain good academic standing with RichmondCC to continue to be eligible.
Since its inception in the fall of 2016, 281 students have taken advantage of this program, and 138 have already earned a degree or diploma. This can have a savings of up to $43,000 per student in tuition and fees should they have went elsewhere other than RichmondCC after high school graduation.
For More Information
For more information about the CCP dual enrollment program at RichmondCC, contact your high school guidance counselor or RichmondCC Director of K-12 Partnerships Kary Edmondson at (910) 410-1928 or email kcedmondson@richmondcc.edu.