Grooms Fills Allied Health Programs Coordinator Position at RichmondCC
Oct. 26, 2018 – Leah Grooms of Rockingham has joined the staff at Richmond Community College as the Allied Health Programs coordinator over the nursing assistant, phlebotomy and medication administration courses offered through the Workforce & Economic Development (WED) division.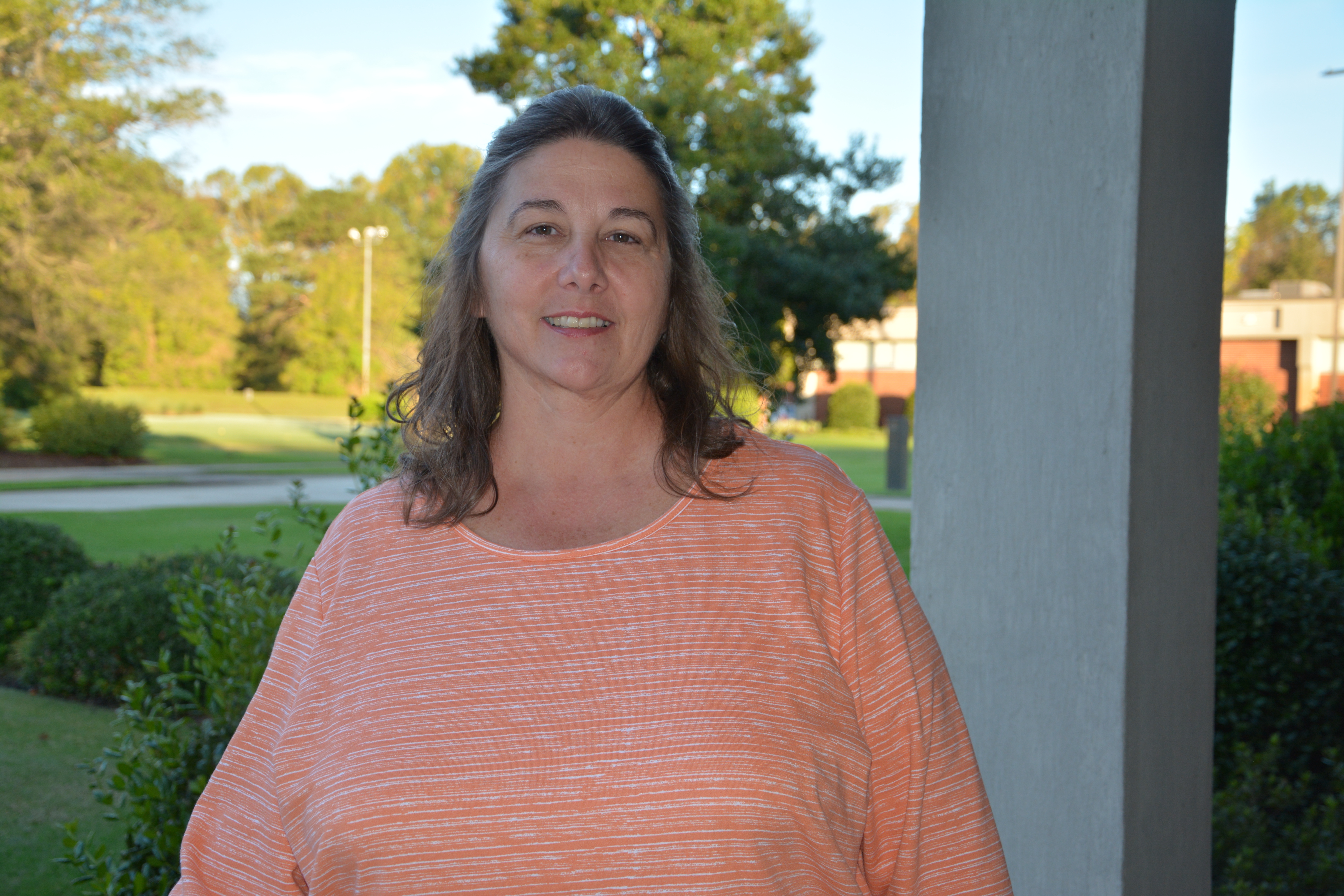 Grooms graduated from RichmondCC's Associate Degree Nursing program in 2010 and became a registered nurse. She has worked for Scotland Memorial Hospital, HealthKeeperz and most recently, Scottish Pines Skilled Nursing & Rehabilitation. She brings 10 years of experience in healthcare to the position.
"I have always enjoyed teaching and appreciating the times you know your learners are understanding and applying the knowledge you are sharing. This position will allow me to do what I enjoy, which is serving and helping others, but from a different perspective," Grooms said. "I know first-hand the demand for certified nursing assistants and other medical professionals in the healthcare field."
As a graduate of RichmondCC, she also knows the learning environment it cultivates for student success and plans to continue that in the Allied Health programs.
"RichmondCC has extremely qualified instructors who genuinely want to see students succeed and the surrounding counties flourish," Grooms said. "I am here to serve RichmondCC and the community by advancing students in their knowledge and skills so they can obtain fulfilling jobs."
Grooms has many ties to RichmondCC. She and husband, Joe Sr., have two sons, Joe Jr. and Luke Grooms, who are both married to RichmondCC nursing graduates. Joe Jr., married to Carley McInnis, is also a graduate of the College's Industrial Systems program.
Luke and his wife, Abbi Mack, have two sons, Carter and Solomon.
Dr. Robbie Taylor, vice president of the WED division, said he is excited to have Grooms on his staff.
"Leah clearly has a passion for helping others and for the healthcare field, and we are glad she is bringing her experience and enthusiasm to the Allied Health programs," Taylor said.