Pianist Pandolfi Returns to the Cole to Perform Special Holiday Show
The DeWitt Performing Arts Series welcomes back for a third time one of its most requested performers, Emile Pandolfi, for a special holiday show at the Cole Auditorium on Dec. 16 at 7:30 p.m.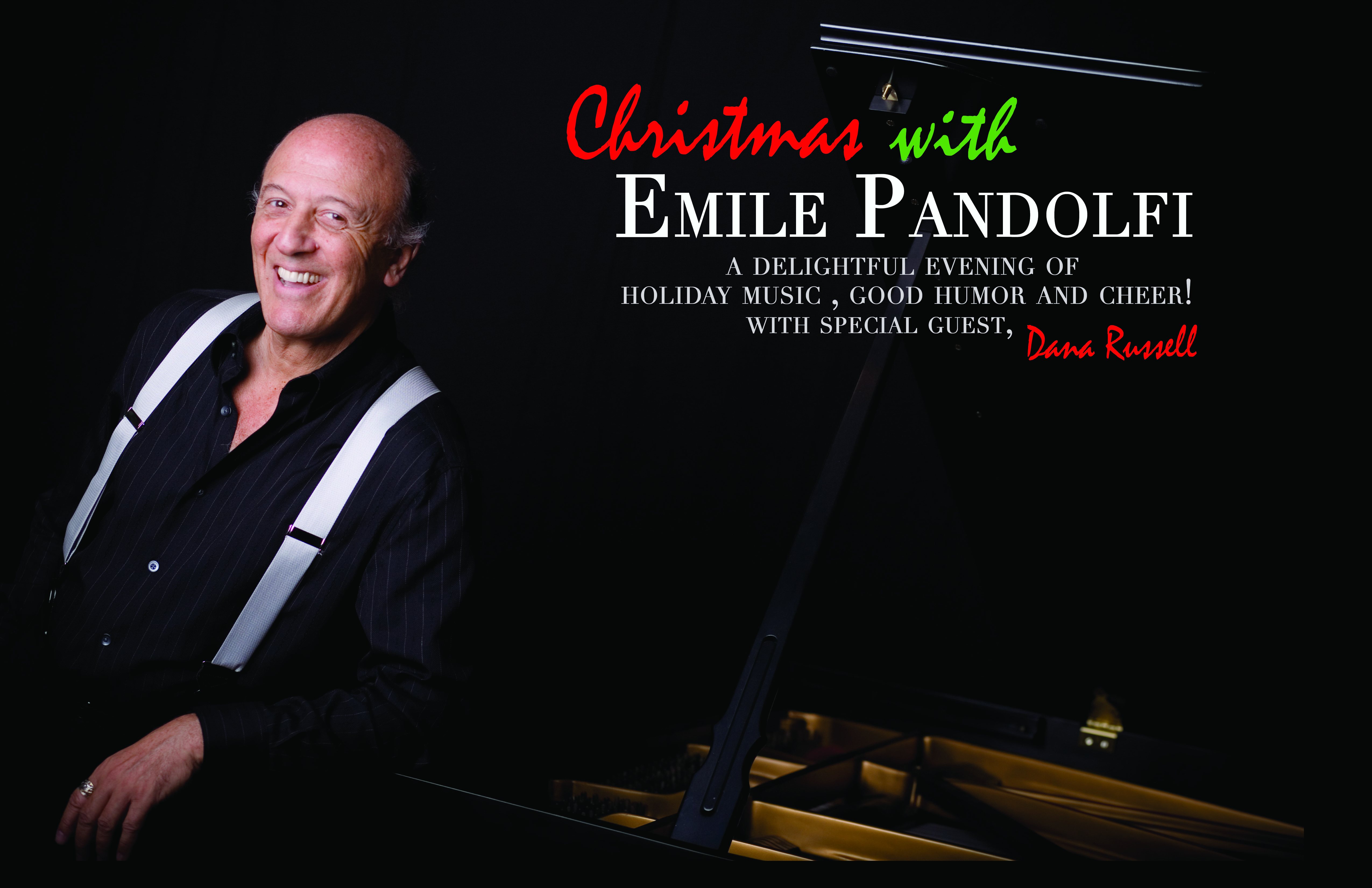 "We are excited to be able to bring to our audiences 'Christmas with Emile Pandolfi,' a delightful evening of holiday music, good humor and cheer," said Cole Auditorium Director Joey Bennett. "Emile spins his incredible talent, impeccable story-telling ability and engaging sense of humor around some of the most recognizable holiday songs."
A classically trained pianist, Pandolfi performed at the Cole, which is located on the main campus of Richmond Community College, in 2011 and 2012 and became an instant favorite of the Cole audience.
His ability to take his life-long classical education and marry it to a non-classical repertoire enables Pandolfi to express a song's soul and reach down into the listener's heart. His musicality and virtuosity is as impressive as his repertoire and engaging humor. His audience appeal is legendary.
Joining Pandolfi for his Christmas concert, while also adding another wonderful dimension to an already impressive talent, is vocalist Dana Russell. She has had major roles in "Showboat," "The Fantastiks," "Sweeney Todd," "West Side Story" and "Jacques Brel is Alive and Well and Living in Paris." She also toured as a singer and dancer with Broadway revues. Her television and radio credits include serving as co-host and co-anchor on national broadcasts "Cheyenne Country" with Steve Gatlin, Bill Gaither's "Jubilate" and appearances on "The 700 Club."
"This is a wonderful pairing of talents, and we know this will be a holiday show our audience will not soon forget," Bennett said.
Ticket Information
Tickets to the Friday, Dec. 16, Christmas show are $25 and can be purchased through the Cole Auditorium Box Office. Box office hours are Monday through Thursday from 8:30 a.m. to 4:30 p.m. and Friday from 8:30 a.m. to 2 p.m. You can also call the box office at (910) 410-1691.