RichmondCC Offering Scuba Diving Classes and NAUI Rescue Diver Certification this Month
April 10, 2018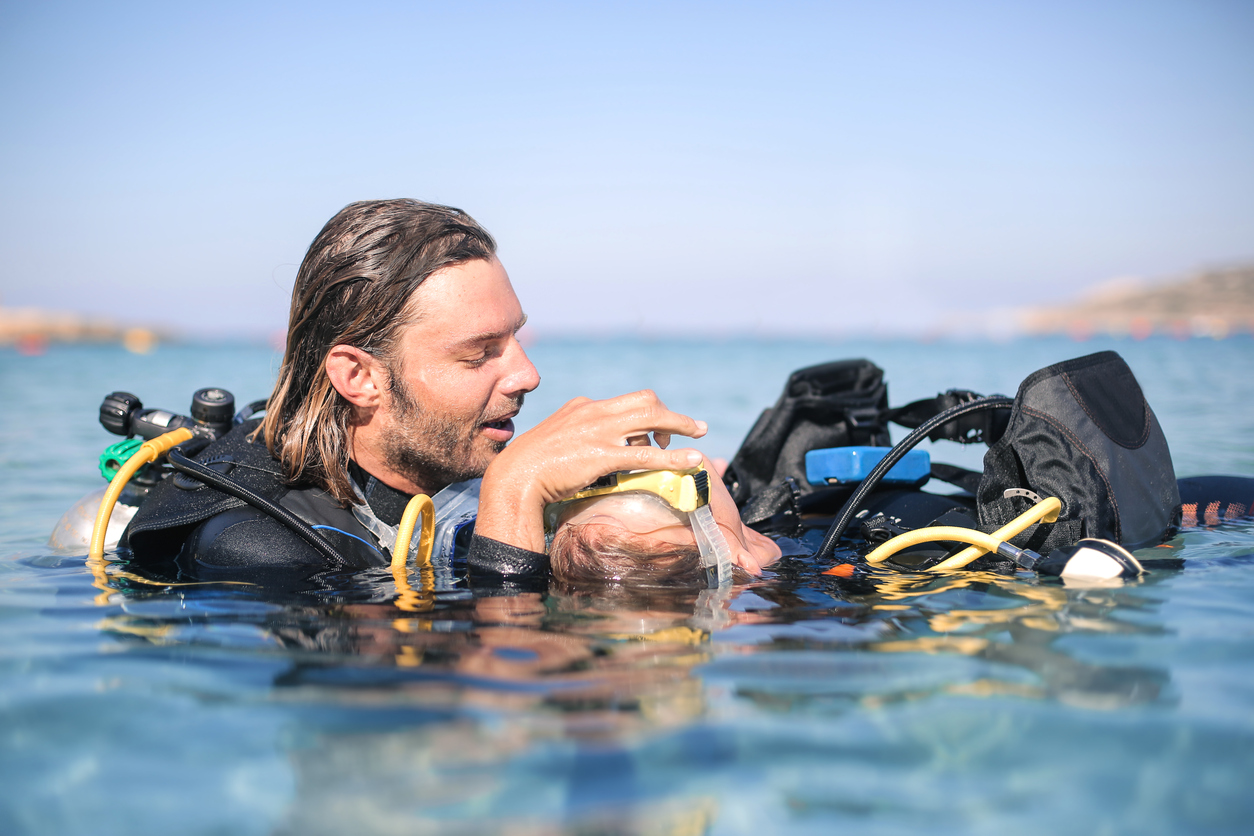 – Richmond Community College is now offering an NAUI Rescue Diver certification course beginning on April 27. To qualify for this course, students must have an open water diver certification. First responders who are open water certified may take this three-day course. This course is designed to teach students the diving skills needed to manage risks and effectively handle limited in-water problems and emergencies.
Topics in this class include how to assist and transport divers and how to perform surface rescues and rescues from depth with both boat and shore. Students will also learn three search patterns and how to use a lift bag.
The certification earned in the NAUI Rescue Diver Course will stack upon the NAUI Open Water Scuba certification and allow divers to work toward becoming Public Safety Diver certified. All equipment needed for this class is provided by Blackbeard Scuba.
If you are interested in the NAUI Rescue Diver course, you must have an open water certification. RichmondCC will be offering an NAUI Open Water Scuba Diving course beginning Friday, April 13. First responders who are not already open water certified can take this course beginning this weekend.
The Open Water Scuba Diving certification course is also open to the general public.
Diving instructor Inman Campbell and his team from Blackbeard Scuba will teach the NAUI Open Water Diver certification course, one of the world's most popular and widely recognized scuba courses.
The four-day certification program will begin Friday, April 13, with a classroom session from 5 to 9 p.m. on RichmondCC's main campus in Hamlet. On Saturday, April 14, students will meet from 8 a.m. to noon in the classroom and then spend the afternoon from 1 to 6 p.m. at the FirstHealth Fitness pool in Rockingham.
The course wraps up April 21 and 22 with open water dives from 12 to 5 p.m. at the Lumberton Quarry. (Students will carpool from RichmondCC's main campus.)
Course topics will include diving equipment, diving skills, diving science, decompression, dive tables, dive computers, dive planning and recording, problem solving and diving environment.
Campbell said the only requirement for the course is to be able to swim.
To sign up for the Open Water Scuba or NAUI Rescue Diver certification class at RichmondCC, contact Workforce and Economic Development Program Director Angineek Gillenwater at (910) 410-1848 or ajgillenwater@richmondcc.edu.