RichmondCC to Offer a Free Seminar on Starting a Drone Business
March 12, 2018 – Do you find yourself wanting to share your experience of drone technology with others? With this free seminar, "How to Start a Drone Business," offered by Richmond Community College's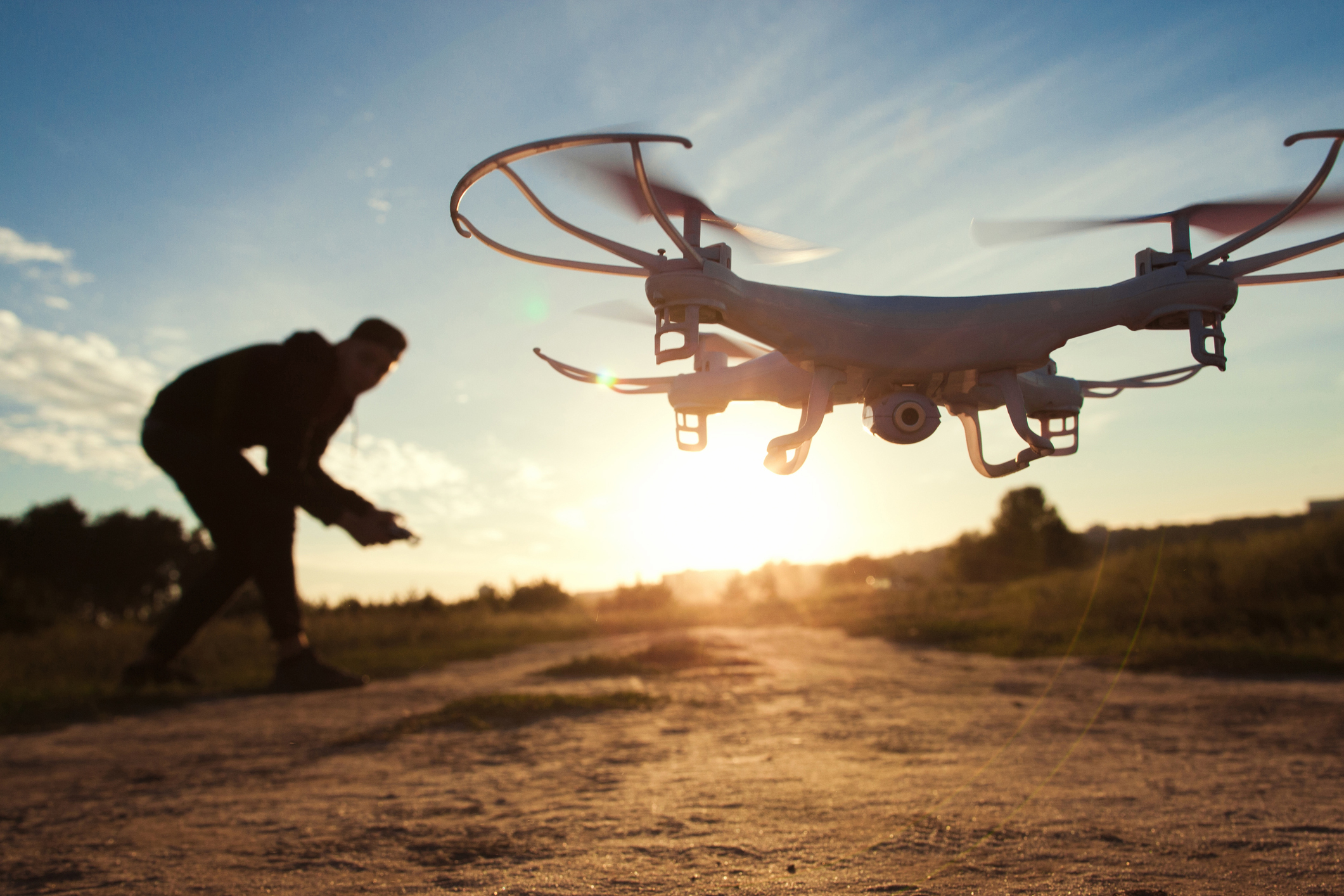 , you will learn all the basics and the rules and regulations that go along with it. The free seminar will be held Thursday, March 22, from 6 to 9 p.m. at the Cole Auditorium in Hamlet
This three-hour workshop will present participants with the required information and skills needed to enter the drone services industry. Attendees will learn how to set up a successful and legal drone business, how to obtain a commercial drone pilot license, the different types of drone equipment and which markets are the most profitable.
The use of drones for commercial purposes is growing at a phenomenal rate. They are being used for aerial photography, information gathering for disaster management, search and rescue operations, geographic mapping, law enforcements and border control surveillance to name a few. The worldwide market for drones is estimated to top $127 billion within the next two years.
About the Presenter
Probyn Thompson, president and CEO of Air Probe, LLC, will be conducting the seminar. Thompson has more than 30 years of experience in demonstrated planning, expertise and executing operations globally for both military and the private sector. After retiring from the Air Force as a lieutenant colonel, Thompson began working for the UAS industry for a UAV manufacturer for four years before founding his business, Air Probe.
About Drones
A drone is an unmanned aerial vehicle (UAV), an aircraft without a human pilot aboard. The flight of UAVs may operate with various degrees of autonomy, either under remote control by a human operator, or fully or intermittently autonomously, by onboard computers. Drones originated mostly in military applications, although their use is expanding in commercial, scientific, recreational, agricultural, and other applications, such as policing and surveillance, product deliveries, aerial photography, agriculture and drone racing. Civilian drones now vastly outnumber military drones, with estimates of over a million sold by 2015.
To Sign Up
To sign up for the free seminar, "How to Start a Drone Business," call Small Business Center Director Butch Farrah at (910) 410-1687 or email wofarrah@richmondcc.edu.