RichmondCC Medical Assisting Program Granted Vital Review
March 30, 2020 – The Commission on Accreditation of Allied Health Education Programs (CAAHEP) recently granted continued accreditation to the Medical Assisting Associate Degree program at Richmond Community College.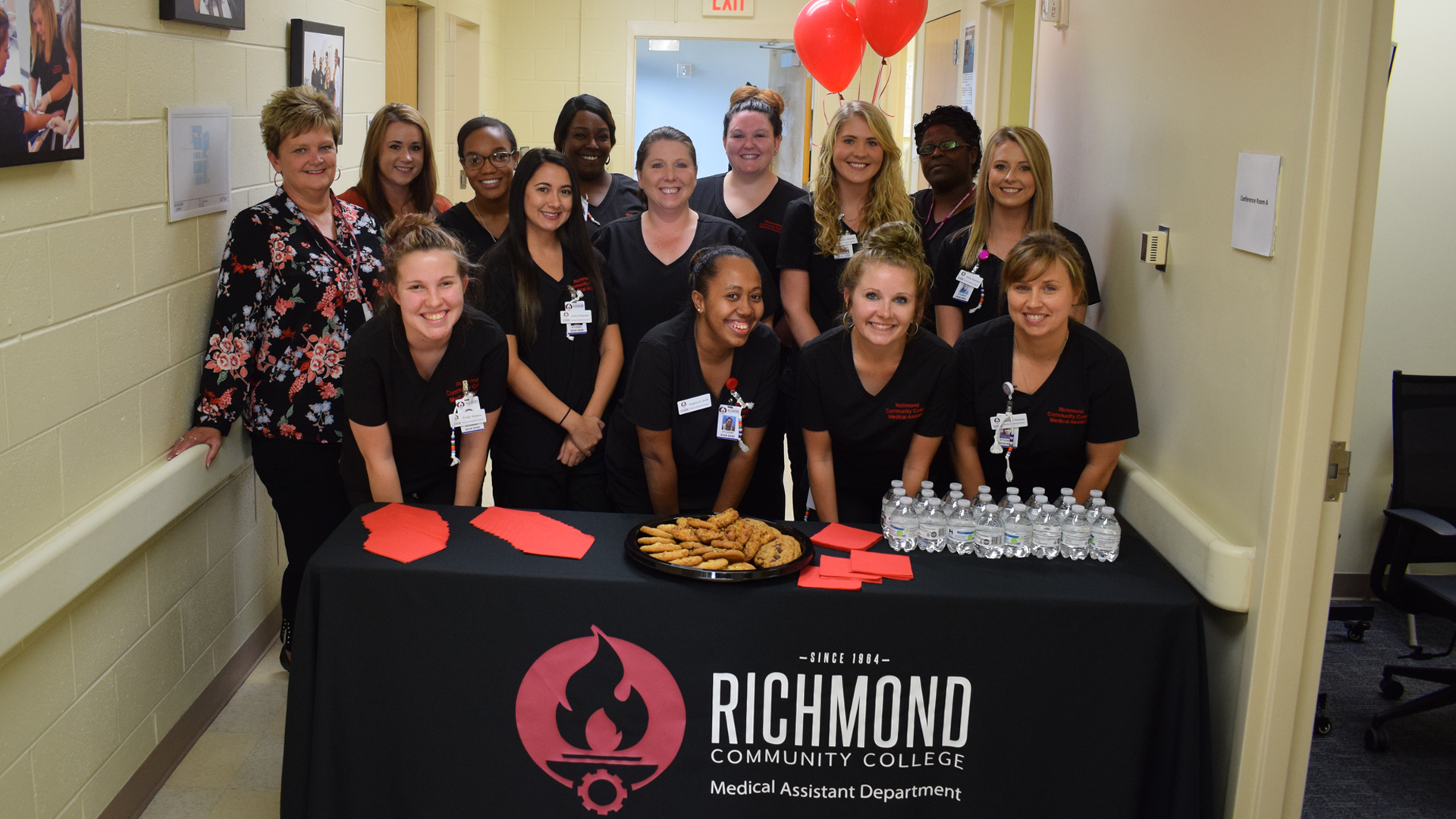 The recent peer review conducted by the Medical Assisting Education Review Board and CAAHEP's Board of Directors verifies that the program meets the educational standards and guidelines established by the profession.
"Accreditation is important because it indicates that the program is preparing qualified healthcare professionals to work safely with the public," said Janet Sims, Dean of Allied Health & Human Services at RichmondCC. "Most healthcare facilities will not hire graduates of a non-accredited program for a variety of professions, so receiving this accreditation is a priority for our students and the community."
Also, graduates of medical assisting programs accredited by the Commission on Accreditation of Allied Health Education Programs are eligible to take the CMA (AAMA)® Certification Exam.
The next comprehensive evaluation of the program at RichmondCC is scheduled to occur no later than spring 2029.
About Medical Assisting
A two-year associate degree program offered, the Medical Assisting curriculum prepares multi-skilled health care professionals qualified to perform administrative, clinical and laboratory procedures.
Course work includes instruction in scheduling appointments, coding, and processing insurance accounts, billing, collections, medical transcription, computer operations, assisting with examinations and treatments, performing routine laboratory procedures, electrocardiography, supervised medication administration and the ethical and legal issues associated with patient care.
Employment opportunities include physicians' offices, health maintenance organizations, health departments and hospitals.
"More medical assistants are employed by practicing physicians than any other type of allied health personnel. They serve as true advocates to their patients," said Allied Health Chair Renea Craven. "Medical assistants are the heart of healthcare."
According to the employment tool Career Coach, 428 companies within a 50-mile radius of Hamlet have posted 2,232 jobs for medical assistants since February 2017. RichmondCC's Medical Assisting program has demonstrated to have a high job placement rate for its graduates.
The average salary for a Medical Assistant is $30,260 per year. Entry-level positions start around $23,000.
Admission Information
For more information about the Medical Assisting program or how to get enrolled in summer classes, call (910) 410-1700. Visit the College's website at www.richmondcc.edu/admissions to complete a free application for admission.