RichmondCC lauds Adult High School and High School Equivalency Grads
Richmond Community College held a graduation ceremony June 22 for students from Richmond and Scotland counties who completed either the Adult High School or High School Equivalency program. RichmondCC's College and Career Readiness program awarded 153 High School Equivalency diplomas and 19 Adult High School Diplomas from June 2016 to May 2017.
Dr. Dale McInnis, College president, recognized the hard work of these students and also applauded the parents, family and friends who supported the students along th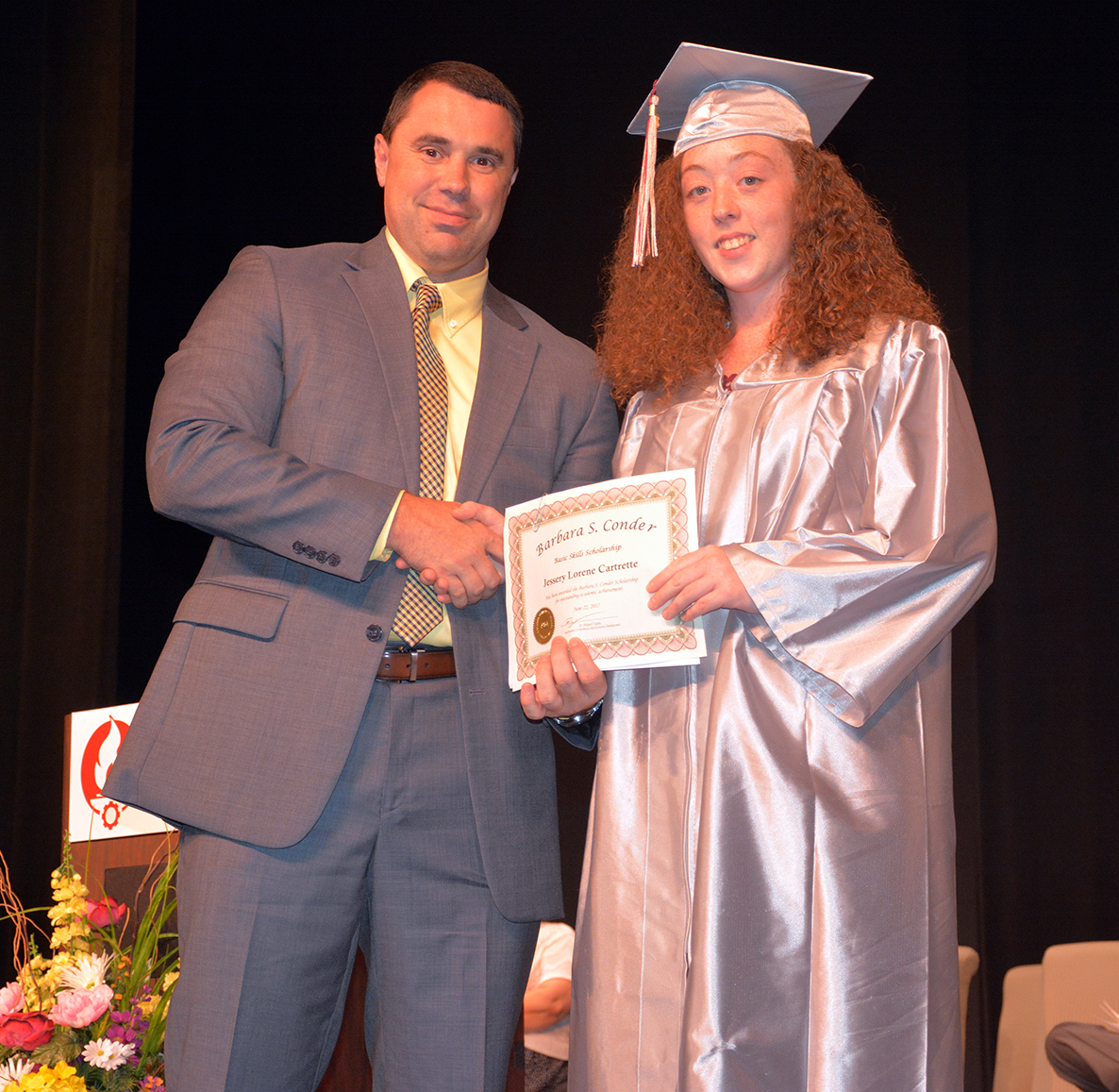 e way. He also recognized the many organizations throughout Richmond and Scotland counties that partner with the College to support the adult education programs and the many instructors who teach the classes.
"Tonight is a special night. Each one of these students has a story, and I'm excited because tonight we build on your story. Your hard work has paid off and you get to add another chapter," McInnis said. McInnis also noted that many of the graduates would be attending RichmondCC to continue to build their skills and knowledge for success.
Workforce and Economic Development Vice President Robbie Taylor presented scholarships to students who will be enrolling in classes at RichmondCC this fall semester.
Jessery Cartrette received the Barbara S. Conder Basic Skills Scholarship.
Carla Hackley received scholarship from the Rockingham Civitan Club.
Gloria Paige Frye received the Emma M. Stancil & Captain Walter R. Stancil Jr. Memorial Scholarship.
Hunter McGee received the RCC Trustees Basic Skills Scholarship.
Kasey Nicole Morris received the Joseph R. Kester Excellence in Education Scholarship.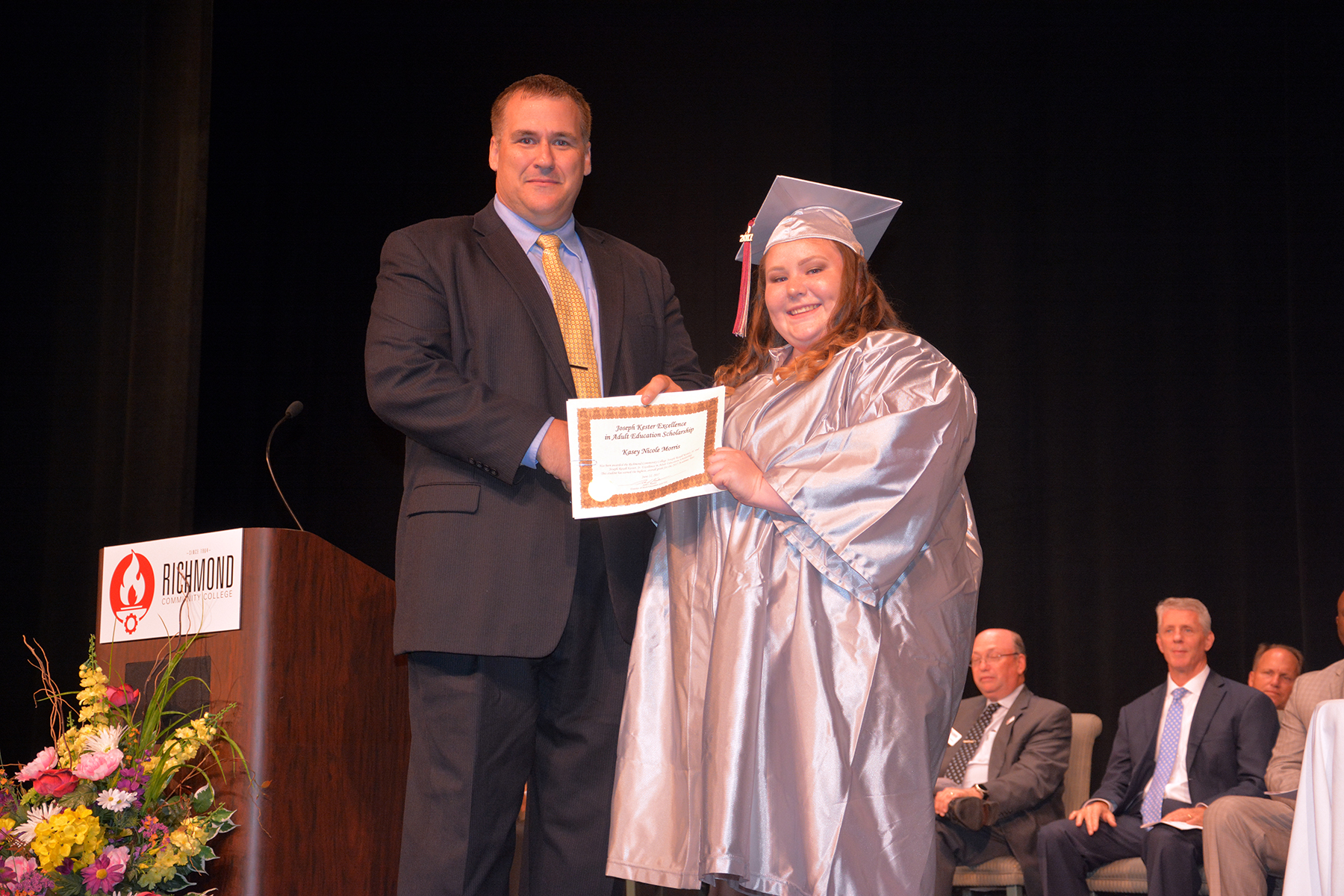 Sharing a piece of their story during the ceremony were graduates Jessery Cartrelle and Kasey Morris. They each spoke briefly about their journey to complete their high school education and offered words of encouragement to their fellow classmates.
Cartrette, was born in Wilmington, and lived in Columbus County until the age of 10. In 2010, she moved to Fort Riley, Kan., to serve with her family in the U.S. Army as her father was active duty. She moved to Laurinburg in 2016 and enrolled in the RichmondCC Adult High School Diploma program. She soon discovered that she enjoyed the learning environment at the Honeycutt Center. She is planning on attending RichmondCC in the fall and then transfer to Fayetteville State University where she will study forensic science.
Morris was born in Florida and lived in West Virginia most of her middle school years. In 2012, she moved to Laurel Hill to be with her grandmother. She attended Scotland High School until 2014 when she withdrew and enrolled in the Adult High School program at RichmondCC. Despite various life challenges and obstacles that Morris had to overcome, she attended school and graduated. She excelled in the classroom, and as a result she will be back in the fall and will enroll in the Early Childhood Education program.