RichmondCC to Honor Lamm's Legacy with the College at Gala
February 19, 2018 – The Richmond Community College Foundation has named former Board of Trustee J.C. Lamm as its Distinguished Citizen of the Year for his many years of service to RichmondCC and its students.
Lamm, who turns 91 next month, was one of the first three employees of the College when he was hired in 1965 to be the Director of Student Personnel for Richmond Technical Institute (RTI), which was the college's name when it was established in April 1964. He worked for the College for 17½ years, retiring as Director of Student Services in 1982. He has continued to support education by serving on the College's Board of Trustee for 20 years and the Richmond County Board of Education for 12 years. He also was a Richmond County Commissioner for a term.
"This honor is long overdue for a man who helped build this college from the ground up and nurtured its growth in every role he played over the past 50 years," Dr. Dale McInnis, President of RichmondCC, said. "I practice the lessons Mr. Lamm taught me every day, that the student is the center of our world and that our success depends on their success."
From Veteran to Educator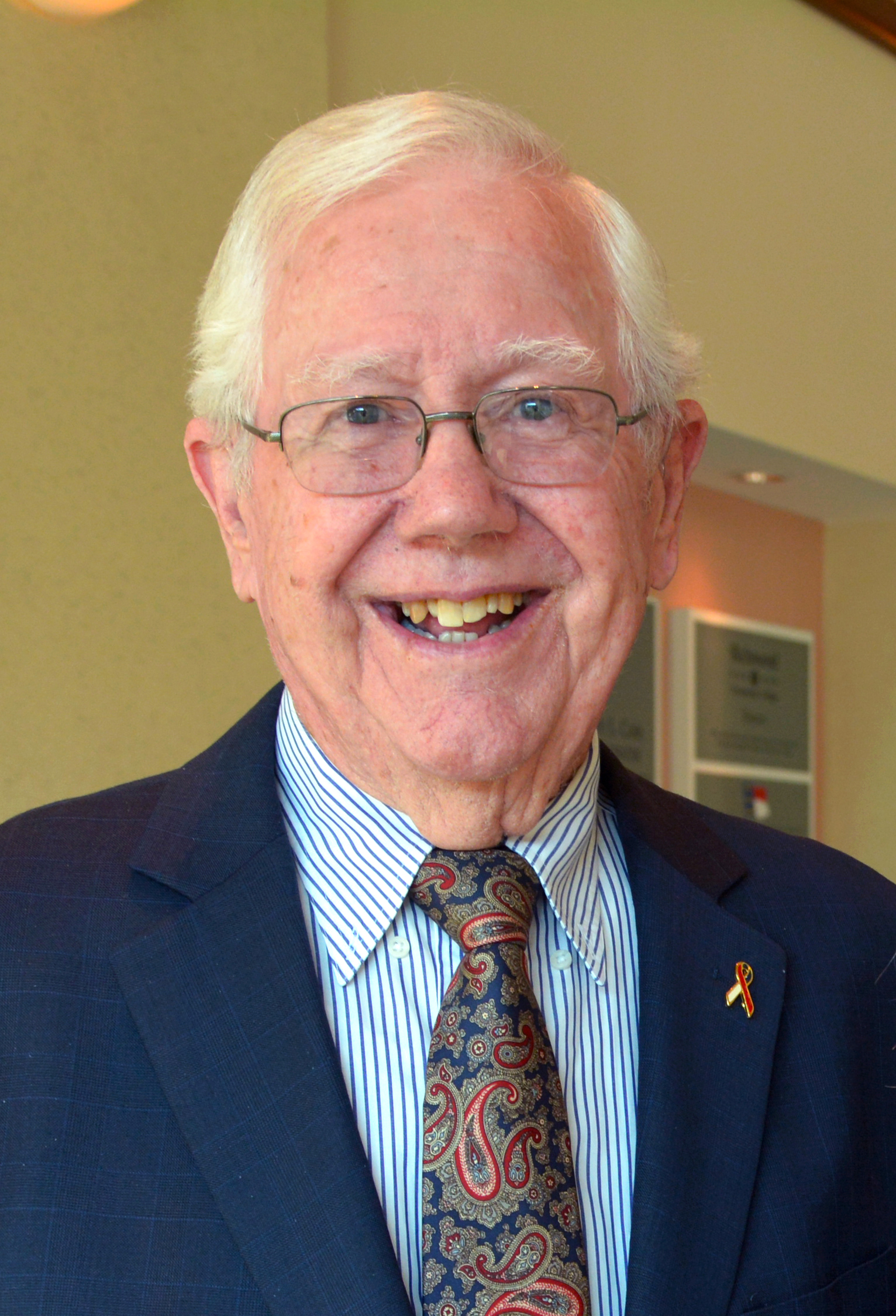 Lamm grew up on a farm in Nash County and joined the Navy after high school. He was assigned to the Navy's Construction Battalion and was stationed on three different islands in the Pacific during World War II. He was called back into service during the Korean War and was stationed in the Middle East.
When he got out of the service in 1946, Lamm went to Appalachian State Teachers College on the G.I. Bill.
"At the end of the first quarter, I didn't do so hot. I said, 'I don't believe this is for me,' so I packed my bag to leave. I got to the hallway and I said, 'You know if I go home, I've got to plow that mule,' and I went right back to my room and I did well ever since," Lamm said.
Lamm would eventually also earn two master's degrees from East Carolina College.
Building a College
When Lamm was hired by RTI, he had been working in education for 17 years as both a teacher and in administration. As Director of Student Personnel in those early years, he was a one-man show for student development — recruiting, counseling and registering students.
"I mostly recruited students those first years. I recruited in 41 high schools in North and South Carolina, in both white and black schools," Lamm said.
In 1965, the College acquired the Practical Nursing program from Fayetteville Technical Institute, marking its first curriculum program. In 1966, the College added more programs such as secretarial science, business, machine shop, automechanics and other vocational programs. Classes were taught in any space they could find in both counties.
Because there was no campus, Lamm and the other handful of employees worked out of office space once located behind FirstHealth. In 1967, the Hugh A. Lee Building was constructed, and as Lamm said, they finally "had a place to call home." The Lee building housed administrative, faculty and clerical offices; classrooms; labs; a library; a student center and a bookstore for four years before a second building was constructed.
During the 1970s, veterans returning from Vietnam comprised almost half the student body.
"This college has helped a lot of people become successful, especially veterans. There's one who went on to become a banking president in Robeson County; another became a plant manager in Scotland County; another a truck company owner. And they all started right here under the G.I. Bill," Lamm said. "I'm really proud of this school. Without Richmond Community College, Richmond and Scotland counties would not be what they are today."
Honoring Lamm's Dedication
Lamm served under the first four presidents of the College, and he always worked in Student Services. During Diane Honeycutt's tenure as president from 2001-08, Lamm was the keynote speaker for the 40th Anniversary Convocation, and the Student Lounge in the Lindsey-Petris Building was named in his honor.
"Mr. Lamm is quick to tell you it's not about him; it's about the students," said Dr. Hal Shuler, Associate Vice President of Development. "His passion for this College is very evident by the number of years he has served both as an employee and a Trustee."
Lamm will be honored by the RichmondCC Foundation at the Anniversary Gala on Saturday, April 14, from 6:30 to 10 p.m. at the Cole Auditorium.
"It is an honor to receive this award, especially coming from the Foundation. If we didn't have the Foundation, we wouldn't have the students," Lamm said. "When the Foundation was chartered in 1982, we had about 1,000 students. Today, we have over 3,000 students. I think there's a direct correlation between the Foundation and the student body."
The RichmondCC Foundation is the fundraising arm of the College, creating scholarships to help students afford higher education. The Gala is the Foundation's annual fundraiser for the Working Scholarship program, which provides scholarships to working college students who do not qualify for financial aid.
For sponsorship or ticket information, contact Shuler at (910) 410-1807 or email .