Financial Aid Available for Summer Semester
March 13, 2018 – Registration is now open for the Summer Semester at Richmond Community College, which means both new and current students can begin scheduling their classes.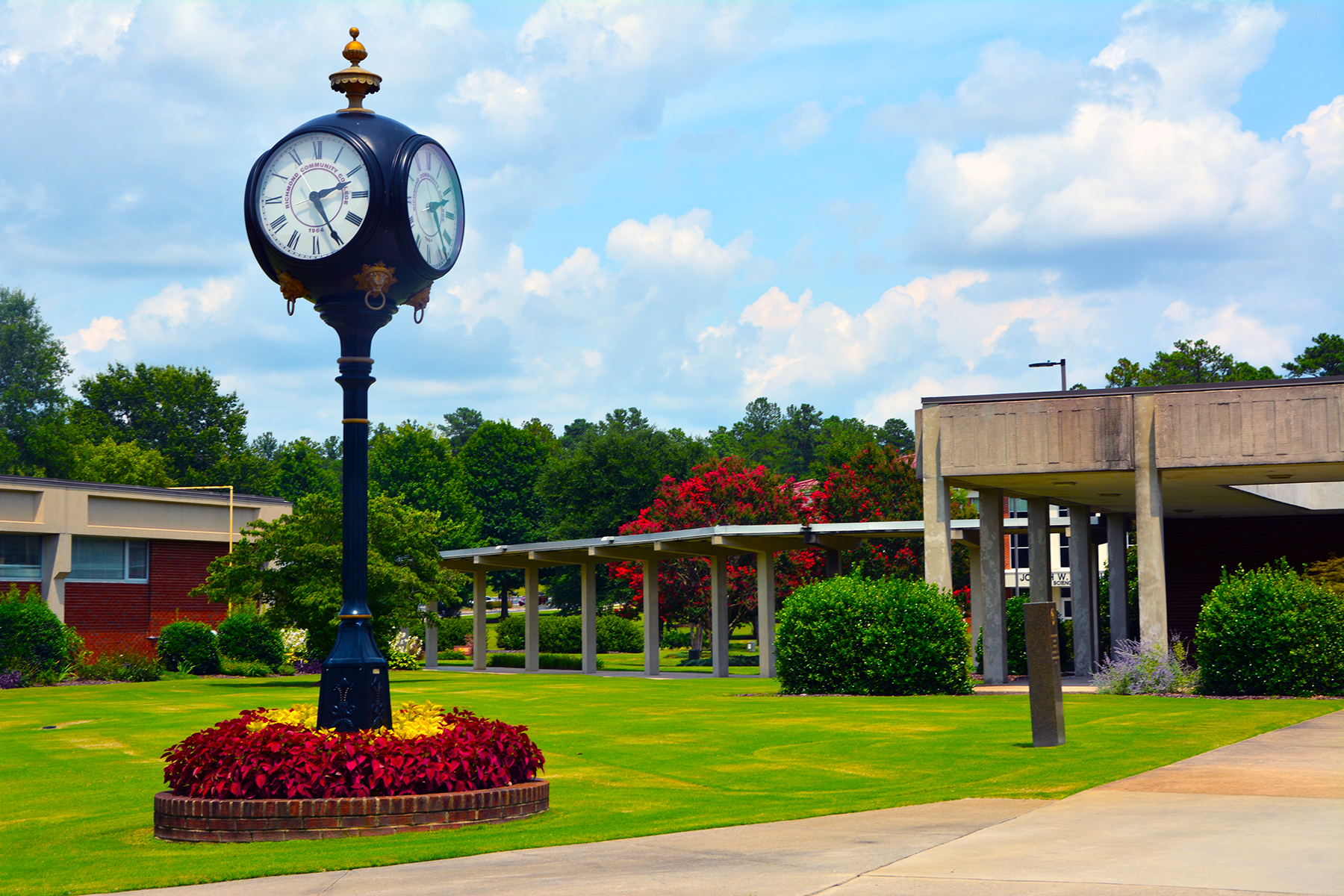 Financial Aid Available
There's good news for people taking summer classes this year. For the first time, students will be eligible for financial aid for their summer classes through Year Round Pell.
Year Round Pell allows students to receive up to 150 percent of a regular grant award over the course of the academic year so they can continue taking classes in the summer and finish their degree faster than they would have otherwise. With careful planning, Pell Grant recipients may take advantage of this new regulation to earn their degree faster.
To be eligible for additional Pell Grant funds:
Student must be otherwise eligible to receive Pell Grant funds for the payment period.
Student must be enrolled at least half-time (6 credit hours) during the summer semester, and classes must be in student's program of study.
Student must be maintaining satisfactory academic progress.
Earn Transferable Credit
University students coming home for the summer can get ahead on their college credits by taking classes this summer at RichmondCC. Summer classes include many transferable general education courses, which means these students can take challenging science, math, literature, history and government classes in a smaller college setting with more individualized attention.
General education credits earned at RichmondCC will transfer to their home university and count toward their bachelor's degree.
"Taking advantage of summer classes at Richmond Community College is a great way for students attending four-year colleges and universities to achieve their academic goals," Vice President for Instruction Kevin Parsons said. "Our summer schedule is packed with general education courses that will transfer to North Carolina public universities. Also, university students who take summer classes at RichmondCC, where tuition is more affordable, can save some money while getting ahead on their college education."
A majority of RichmondCC's summer classes are offered online, so university students not coming home can still complete them and earn transferable credits.
Here are some of the transferable general education courses that will be offered this summer at RichmondCC:
College Transfer Success
Principles of Financial Accounting
Principles of Managerial Accounting
Cultural Anthropology
Art Appreciation
General Biology I
General Biology II
Basic Anatomy & Physiology
Anatomy & Physiology I
Anatomy & Physiology II
Microbiology
Introduction to Business
Intro to Computers
Public Speaking
Principles of Microeconomics
Principles of Macroeconomics
Writing and Inquiry
Writing/Research in the Disciplines
Creative Writing I
American Literature II
British Literature II
African-American Literature
Western Civilization I
American History I
American History II
Statistical Methods I
Precalculus Trigonometry
Calculus I
Calculus II
Music Appreciation
Fit and Well for Life
Intro to Ethics
American Government
General Psychology
Developmental Psychology
Abnormal Psychology
World Religion
Intro to Old Testament
Intro to New Testament
Introduction to Sociology
Sociology of the Family
Social Diversity
Elementary Spanish I
Elementary Spanish II
Intermediate Spanish I
Summer registration is now open to new and current students. Apply online now or call (910) 410-1700 for more information.