English Instructors Receive Recognition for QEP Implementation
May 23, 2019 – English instructors implemented Richmond Community College's Quality Enhancement Plan, "Speaking to Convey, Writing to Display," this spring semester. Instructors Michael Fairley and Jamie Baldwin were the winners of the QEP faculty prize drawing for their departments. The instructors were awarded $25 cash from the RCC Foundation in support of the QEP.
Michael Fairley
Michael Fairley is an English instructor at RichmondCC and is entering his twenty-eighth year and teaches public speaking, theater appreciation, composition and literature.
To incorporate the QEP into his classes, Fairley has been having public speaking students deliver presentations as a major part of the course, but they also focus on the writing component as they prepare outlines and notes for their speeches.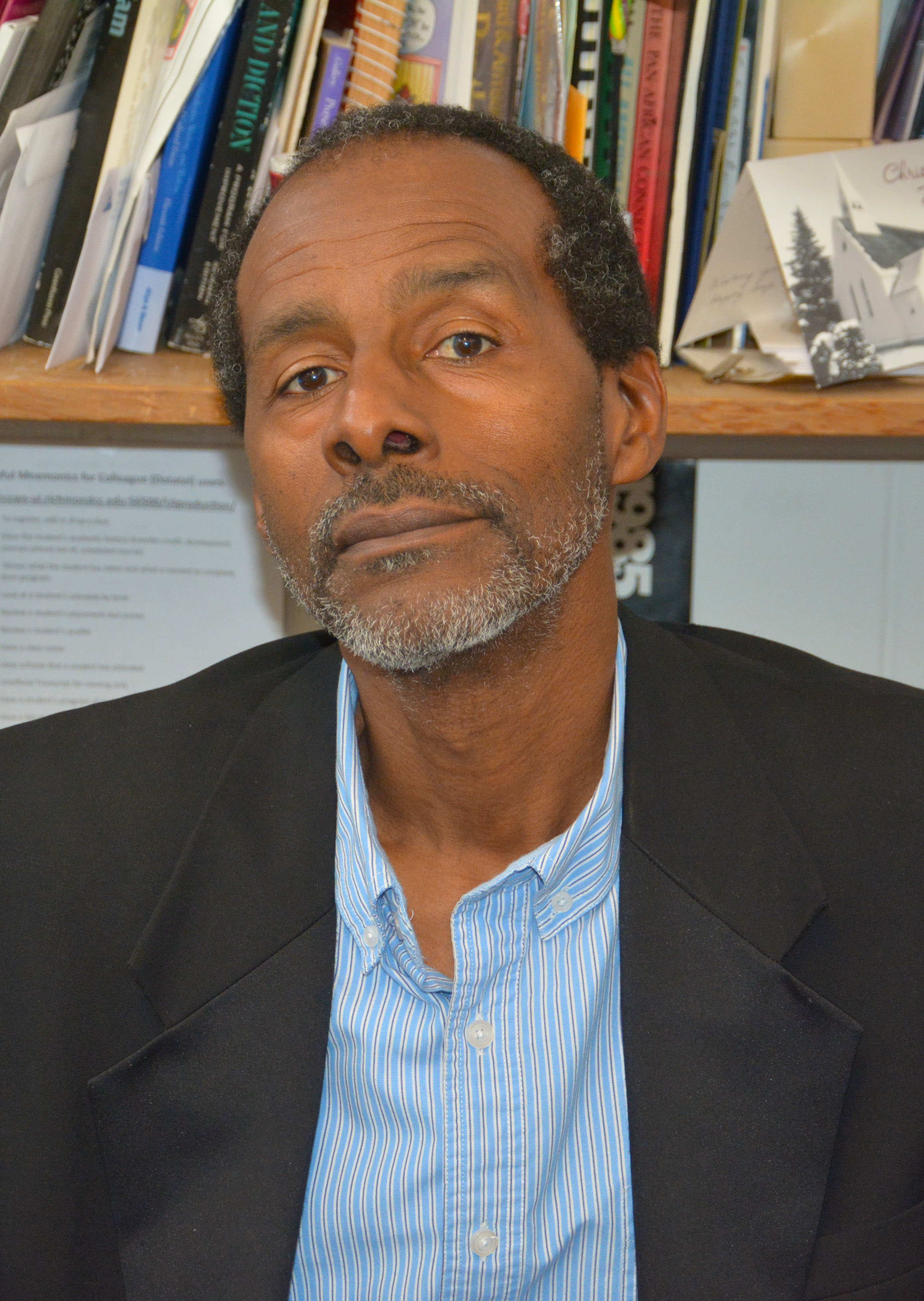 "In theatre, students focus on clear pronunciation and delivery as they portray roles from scripts that I provide and that they write. They also write reviews of plays, which gives them an opportunity to highlight their writing skills."
Mr. Fairley believes that it is very important to have effective oral and written communication skills in all parts of communications. When asked how students have responded to the emphasis on improving oral and written communication skills, he said, "Speaking before a group can unnerve some people, and students admit that they bring nervousness and fear to the podium. With preparation and practice, they realize that they can fine-tune this skill and meet any speaking challenge they face."
Fairley believes that speaking is an ability that people use more than any other.
"A concise cover letter and an impressive resume may get you an interview. However, speaking in a clear, succinct, and confident manner will help a person achieve his or her goals. Good oral and written communication skills are the team that will help anyone excel in life," he said.
Jamie Baldwin
Jamie has been an English instructor at RichmondCC for seven years and teaches English 111, 112, 232 and various developmental English courses. Baldwin is primarily a writing instructor, and incorporating the elements of QEP into her teaching is not difficult, she said.
To implement the QEP into the English classes she teaches, Baldwin has reinforced a variety of skills and tools to produce clear, effective writing.
"Students focus on writing a variety of texts, ranging from resumes to analytical critiques. Additionally, students prepare a research-based argument essay and are then challenged to present a persuasive speech to the class," said Baldwin. "Each task that we undertake in these courses is designed to enhance speaking and writing skills that will aid in student succ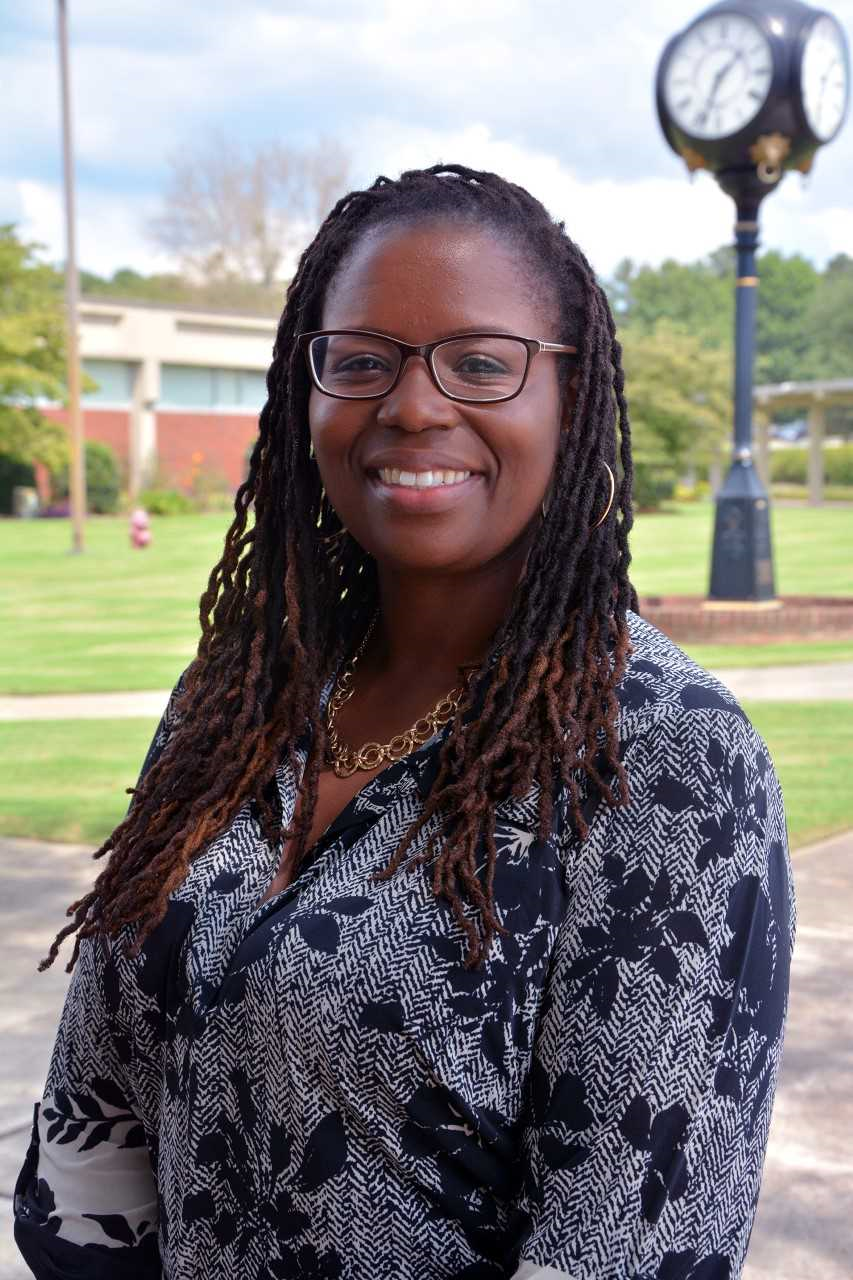 ess at a university level or in the workplace."
When asked how students have responded to the QEP component, Baldwin said, "In my experience, students have responded well to focusing on topics that actually teach them everything from basic grammar concepts to how to correctly structure and format an essay. Many students have voiced that they had not received much, if any, formal writing instructions, so they are eager to learn these valuable skills."
Many careers require excellent oral and written communication skills, she added.
"There are limited avenues to success that one can pursue without being able to present oneself well. The truth is that our ability to speak and write well is essential to opportunities for growth. People in positons of power and leadership look for employees who can represent themselves in an effective manner, and that starts with spoken and written word."
Richmond Community College is proud of our graduates, students and faculty for emphasizing the importance of these necessary skills.
For more information on the Quality Enhancement Plan, contact Althea Hunsucker, English Instructor and QEP director, at (910) 410-1864 or ajhunsucker@richmondcc.edu.