Dance the Night Away and Support a 'Working' Cause at the Gala
More than 80 students received the Working Scholarship this past fall and spring semester, making it Richmond Community College's largest awarding scholarship fund. To make sure working students continue to receive this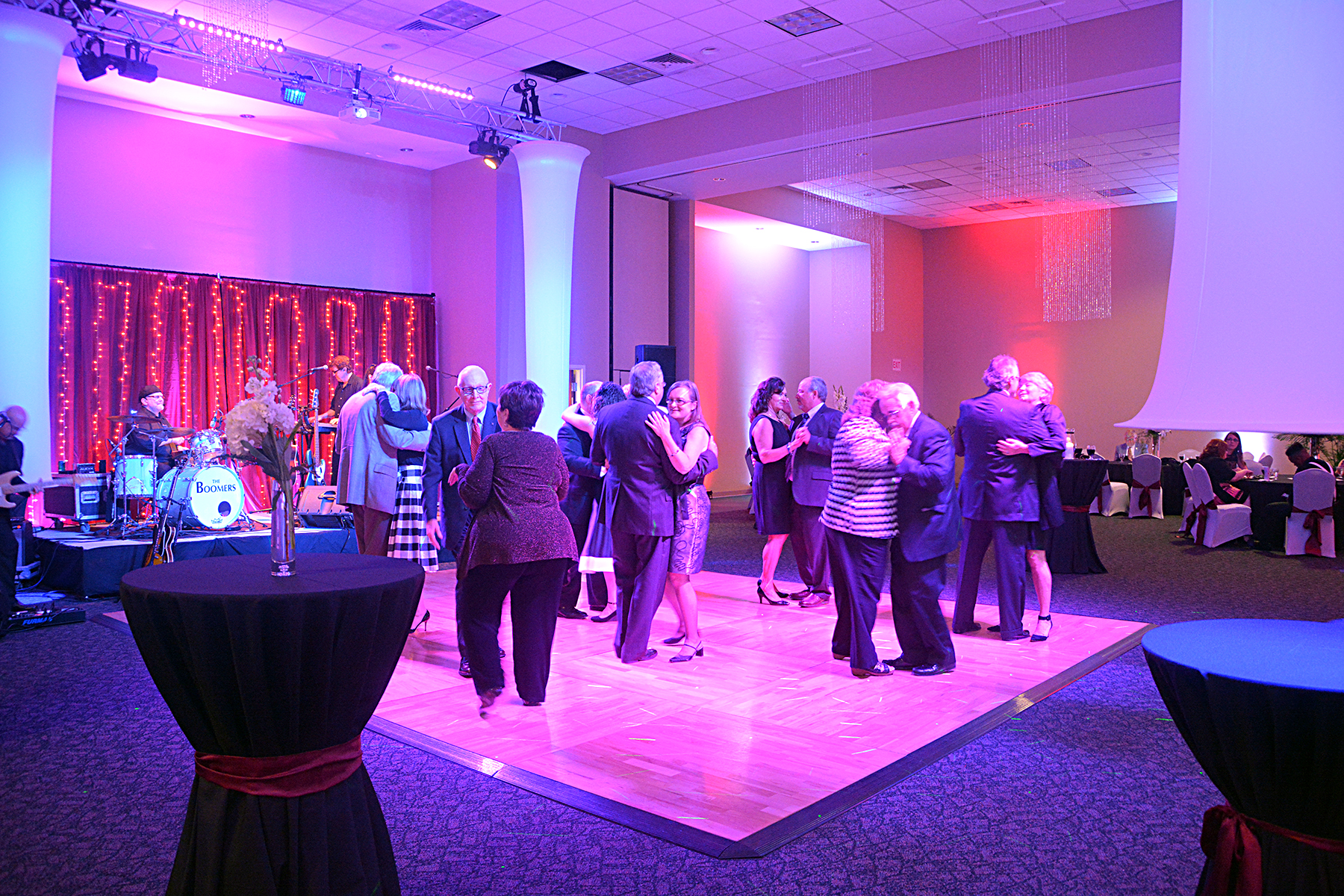 scholarship, the Richmond Community College Foundation will host its Anniversary Gala from 6:30 to 10 p.m. Saturday, April 16, at the Cole Auditorium.
A spectacular night of food, cocktails, live music and dancing, the Gala is a fundraiser for the Working Scholarship, which is awarded to working students whose income may disqualify them from receiving financial assistance.
"The Working Scholarship has grown quickly since its inception two years ago, and our goal is for it to grow bigger and assist the many students who qualify," Dr. Dale McInnis, RichmondCC president, said. "Many of our students are working their way through college and have family responsibilities as well, so this scholarship helps offset some of the financial burdens of college and allows these students to achieve their goal for a better life."
Dr. Jerry McGee, former president of Wingate University and member of the N.C. Sports Hall of Fame, will be the featured guest at this year's Anniversary Gala.
A native of Rockingham, McGee was inducted into the N.C. Sports Hall of Fame in 2012. Also recognized as an outstanding baseball player, McGee's major contributions to sports have been as a university president and one of the nation's most respected college football officials. During a career that spanned 36 years, McGee officiated in more than 400 games in the South Atlantic, Yankee, Big South, Big East and Atlantic Coast Conferences. He was selected for 24 postseason assignments, including the inaugural ACC Championship Game, two Army-Navy games, and 20 bowl games.
Providing live entertainment is the band Continental Divide. Entertaining crowds for more than 30 years, Continental Divide's set list ranges from Carolina Beach Music to Southern Soul and R&B to Rock-n-Roll classics from the 1950s through 1970s.
Tickets to the semi-formal event are $50 per person, with corporate sponsorships available beginning at $1,000. For ticket or sponsorship information, contact Sara Allen at (910) 410-1808 or email sballen@richmondcc.edu.