This course will provide you with hands-on training to be an Industrial Mechanic capable of working in a variety of manufacturing settings.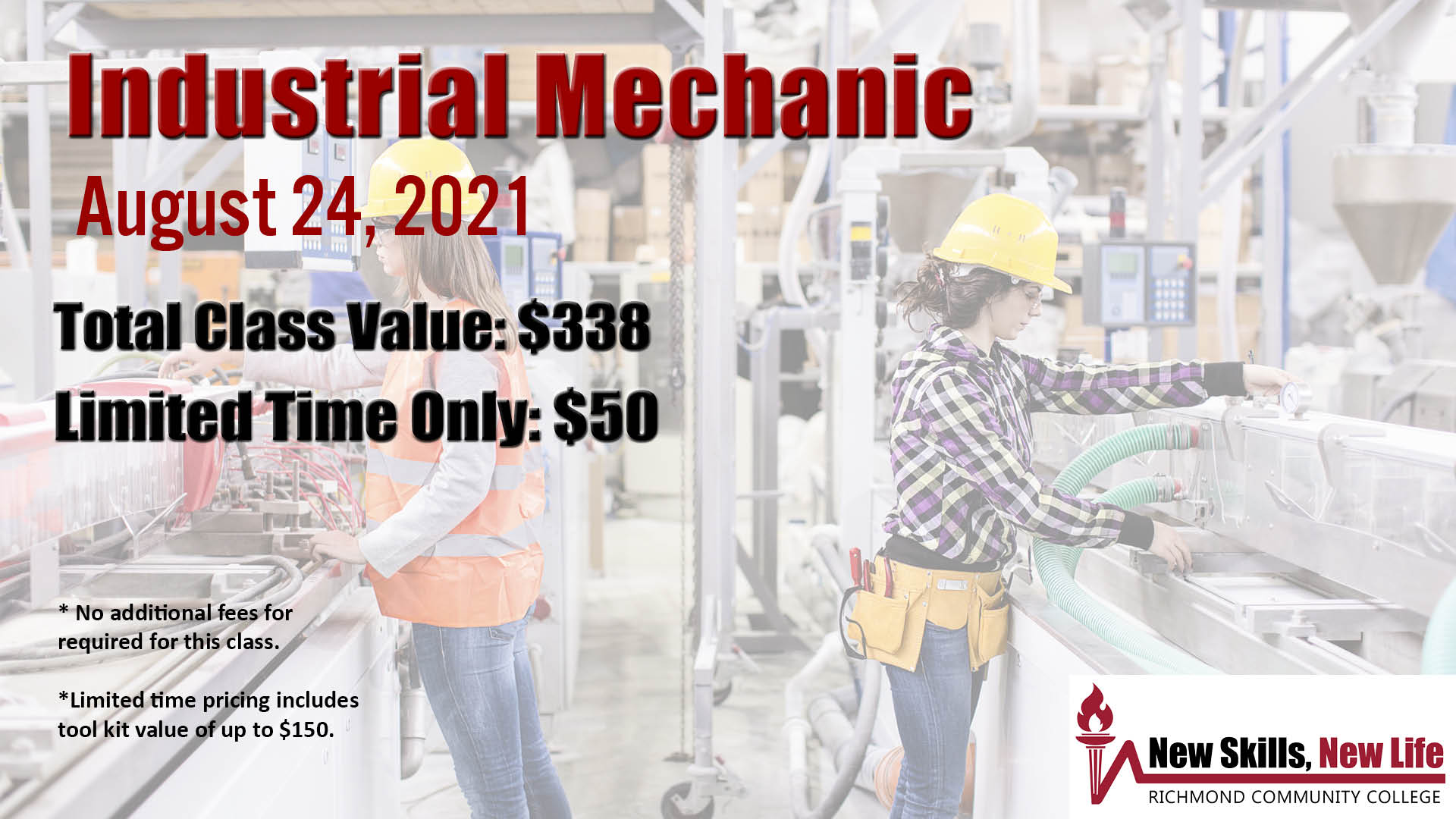 You will learn technical skills for troubleshooting, maintaining and repairing mechanical equipment, electrical motor controls, and other systems commonly found in industry. The class includes one-day of forklift operator training!
2021 Class Dates: Aug. 24 - Dec. 17
Class to be held 9 a.m. to 4 p.m. Tuesdays and Thursdays (includes 1-hour lunch break) and Friday 9 a.m. to 1 p.m.
Class will be held at the Morgan Center on the Scotland County Campus in Laurinburg.
Cost: $50 *Limited time pricing includes tool kit value of $150, no other fees are required for this course.
COURSE TOPICS
Motor controls
Hydraulics & pneumatics
Programmable logic controllers
Mechanical training systems
Resume writing and how to prepare for a successful interview
CERTIFICATIONS UPON COMPLETION
NCCER Core
NCCER Industrial Maintenance Electrical and Instrumentation Technician Level 1
NCCER Industrial Maintenance Mechanic Level 1
OSHA 10
Forklift Operator
Arc Flash Safety
Lockout/Tagout
Complete the application to receive the New Skills, New Life pricing here: Application
TO SIGN UP
Alicia Butler
(910) 410-1706
ambutler979@richmondcc.edu